The most used phrase of December has to be 'can you believe it's December already?!' – but this year we're feeling it more than ever. Weirdly, time has both stood still and zoomed by (no pun intended…), with 2020 undoubtedly becoming a year that people will study and analyse for decades to come.
Amidst huge challenges and unparalleled obstacles, people and organisations around the world have strived to overcome everything that's been thrown at them. There's an old saying that feels particularly fitting these days:
"If necessity is the mother of invention, then adversity must surely be the father of re-invention."
For many organisations, this year has been one to make big changes and think differently. It's forced digital transformation for many and sped up channel shift projects that had stalled for years prior.
As part of our re-invention, we knew we wanted to connect with people now more than ever – learn first-hand what businesses were struggling with and how shared learning could help drive positive change.
The Housing Hive was born...
We launched The Housing Hive back in May and since then we've held 19 sessions - that's over 800 minutes of digital goodness! We've seen the community grow from strength to strength, with plenty of regulars and new faces each session bringing something new. Watch the video below for a little sneak peek at what it's all about...
Here's a roundup of some of our best bits so far…
Planning for a Remote-Work Future
With Gary Haldane, Head of Digital Transformation at Kingdom Housing
Our guest panellist Gary Haldane from Kingdom Housing explained they're planning to introduce remote working as a preferred long term strategy, moving away from the traditional workplace and embracing digital solutions to enable them to achieve this. They're not alone in this forward-thinking – the number of employees permanently working remotely globally is set to double in 2021.
Regardless of how the COVID pandemic pans out into the next year, remote working will be here to stay in some shape or form. For many organisations, the past few months have shown that remote work can be more productive, efficient and allow for a better work-life balance.
The ABC's of Digital Transformation
With Steve Dungworth, founder of Golden Marzipan
Steve Dungworth, from Golden Marzipan took us through his ABC of topics relating to working in social housing:
💥 Agile - We discussed how friction in work has altered since the outbreak and how specific it is for each of us.
🌎 Big Data - Housing Associations have enormous amounts of data, it's often not arranged and presented in a way which it can be utilised to enhance service delivery.
📱 Channel Shift - Targets in this area for Housing Associations are often unrealistic.
Digitalising the Customer Journey
With Jon Stanley, VP of Marketing at Caesarstone
We welcomed Jon Stanley (VP of Marketing) at Caesarstone UK & EMEA to the panel - a global designer and manufacturer of premium quartz surfaces. Jon talked us through their digital transformation over the past 18 months when they became a Prodo client.
Jon made a very strong point that Digital Transformation does not need to be complex; his advice to any business is to be clear in the expectations from the get-go. Building out your personas is essential in understanding your customer's digital journey. You need to understand who you are talking to and how they think.
Another key piece of advice from Jon was to benchmark against the age we live in, not the sector you work in or the competition. Everything has moved to digital and you should aspire to keep moving along with the times.
Using Chatbots to Drive Channel Shift
With Richard Harvey, Head of Digital at Housing Solutions
We talked all about chatbots in this session and how they can drive forward channel shift initiatives! Richard Harvey joined the panel, Head of Digital & Information Services at Housing Solutions, to deliver a full overview of the digital transformation project they've been working on for the past couple of years at Housing Solutions. He shared loads about some of the amazing results they've seen with their portal and their new chatbot, which handles over 80% of online enquiries. Read more about the logistics behind the bot!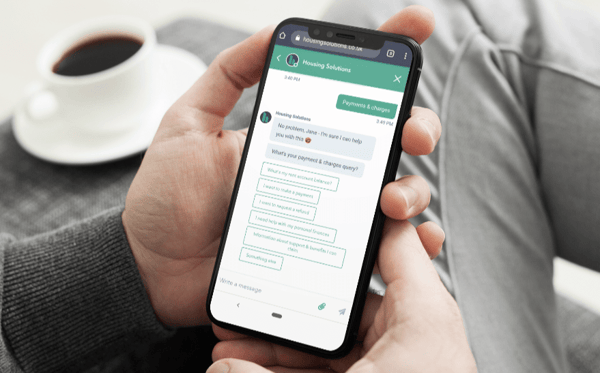 Driving Adoption and Advocacy of Digital Channels
With Jan Heath and Liam Mitchell from Rochdale Boroughwide Housing
RBH have very high channel shift targets - ultimately aiming to achieve 90% channel shift by end of year 5, as well as high efficiency targets to shift contacts from CRM to portal. Their new portal was due to go live in April, in the midst of the pandemic, but was only delayed by a couple of weeks with an MVP and a chatbot specifically tailored to handle customer queries on COVID 19.
The RBH portal doesn't just look good, it's got tons of user-intuitive features that have been carefully executed with the customer in mind. Things like account management features, responsive resizing (75% traffic customers come via a mobile phones!), repairs booking and live information feeds.
RBH are ready and raring to start driving digital adoption and advocacy to reach their targets. They've got big plans to maximise efficiencies - we're working with them to make the most of analytical tools to shape intelligent improvements and remove friction points to make their digital channels as simple, easy and appealing as possible. Take a closer look at the digital transformation project at RBH.
Keeping Customers at the ❤️ of Digital Programmes
With Farrukh Syed, Senior Project Manager at Greatwell Homes
Following on from the Housing Green Paper, Greatwell knew they needed to implement a structure around how customers could be consulted and given a voice on changes that may impact on them. Their Customer Charter approach - Transforming Our Future (TOF) - ensured a customer-centric operating model that transformed 'from the outside in'.
To formalise and embed this approach across the organisation, Greatwell Homes created a Customer Charter made up of 4 key areas: Great value for money services, Great homes, High-quality living environments and Working with customers and communities. It outlines what they offer and what their customers can expect.
Greatwell's core mission is to always put customers at the heart of everything they do - which is why they make sure they have lots of involvement throughout any key projects. For TOF it was no different, with customers playing a key role in providing feedback and input during the UX and design process of their digital solutions as well as consulting more than 500 customers to scope their service offering.
What Makes a Truly Great Customer Portal?
We hosted an open forum on customer portals with some great insights and conversation. Your portal has to do two things - enhance the customer experience by giving them something other channels can't, but it also needs to work for the organisation by helping your staff do better in their roles. However, it's more damaging to have a bad portal experience that gives user another reason to call you, otherwise it's not serving that goal of efficiency.
"Customer portals are no longer a 'nice to have' bonus feature, they're a necessity - the pandemic has confirmed this and HAs have had to adapt and pivot rapidly."
With elements like automated chatbot enquiries, feedback surveys, personalisation and AI taking a portal from good to great. Custom portals obviously have the benefits in filling custom needs, but having to wait onwards of six months to see something all-encompassing come to life isn't necessarily feasible right now. Doing something is better than nothing when it comes to channel shift projects! Customer shouldn't have to suffer based on internal delays! That's why we built Franklin, an SaaS self-service portal that can be up and running in minutes...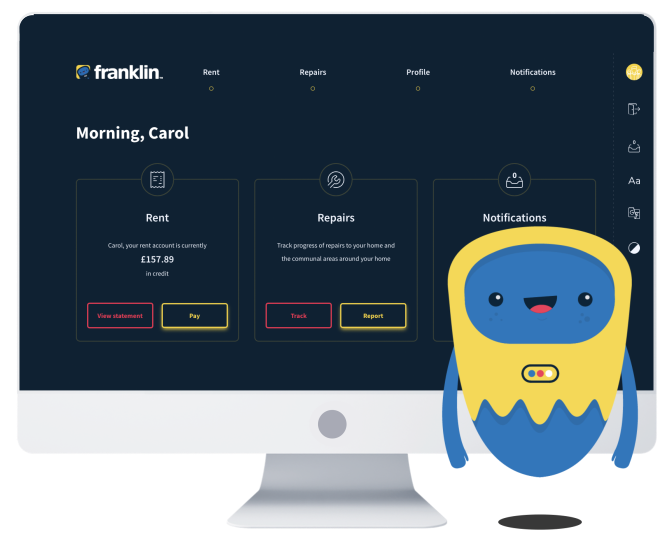 So… Have you joined a Housing Hive yet? We're always welcoming new faces and we'd love to see you there next time! We're going bigger and better in 2021 with loads of exciting topics, guest speakers and resources lined up. If you'd like any additional notes or to watch previous Housing Hive sessions, email marketing@prodo.com.
You can find out about all of the latest session details at prodo.com/housing-hive.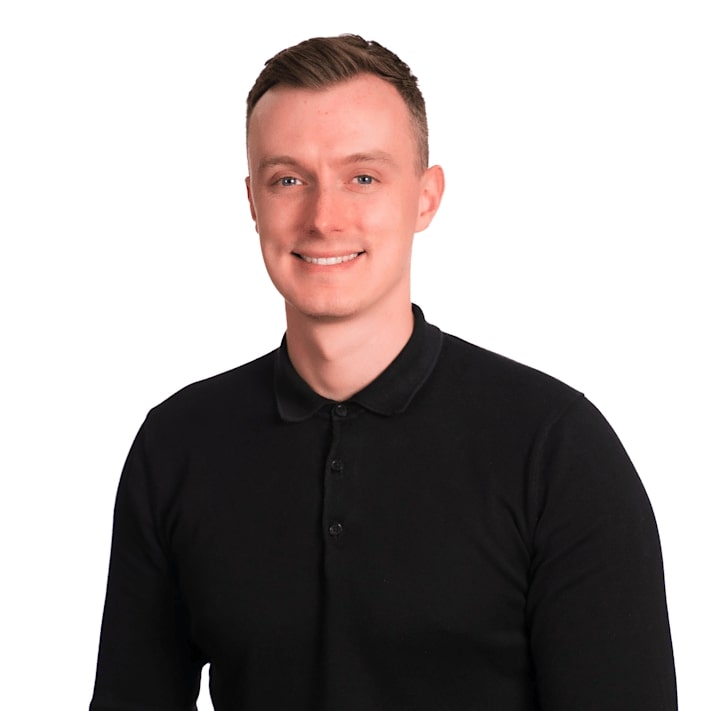 Jacob Howell