The social housing sector has been under immense pressure in recent years due to a shortage of funding and cuts in government spending. Currently, one of the emerging challenges that associations are facing is the rent cap.
While it is helpful for tenants, it has major implications for the finances of housing associations and the services they can provide. But what is the impact of the rent cap on this sector? And why is improving customer experience essential for housing associations in this climate?
What the rent cap means for the social housing sector
The social housing rent cap, restricts the rent tenants should pay, aiming to make it more affordable, meaning that the average tenant will save over £200 per year.
According to gov.uk, "For rent periods that begin in the 12 months from 1 April 2023 to 31 March 2024, this limit is subject to a 7% ceiling. In that year, registered providers may not increase rents by more than 7%. The 7% ceiling does not apply to supported housing accommodation."
While it comes with good intentions, it has squeezed the finances of housing associations which rely on rent to fund their operations and maintain their properties. HA costs are increasing in line with inflation, however, they can't pass these costs on to the same degree that had been planned; the rent cap now means HAs must find ways to save costs to avoid having to make cuts elsewhere.
So, what's the way forward?
Housings associations must devise new ways to reduce costs and increase efficiencies. Having your digital transformation strategy in place is a great way to do just that. Not only can it increase efficiencies, but the Inside Housing survey (in partnership with Futr) has shown that 80% of housing associations have seen that there's tenant-demand for associations to go digital.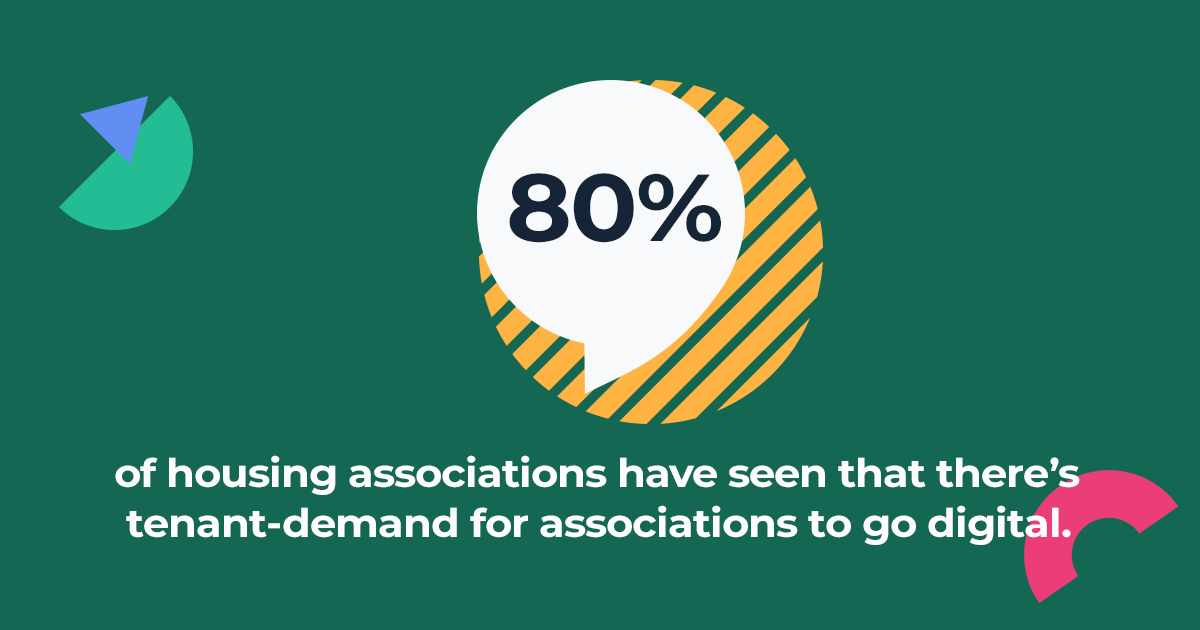 Source: Inside Housing survey (in partnership with Futr)
With this in mind, improving customer experience should also be a focus, with the two going hand-in-hand. Now more than ever, associations must enhance the user experience across all fronts. Benefitting from the ease of use of digital helps to create happy customers which leads to sustainable tenancies, whilst also being cheaper for HAs to deliver.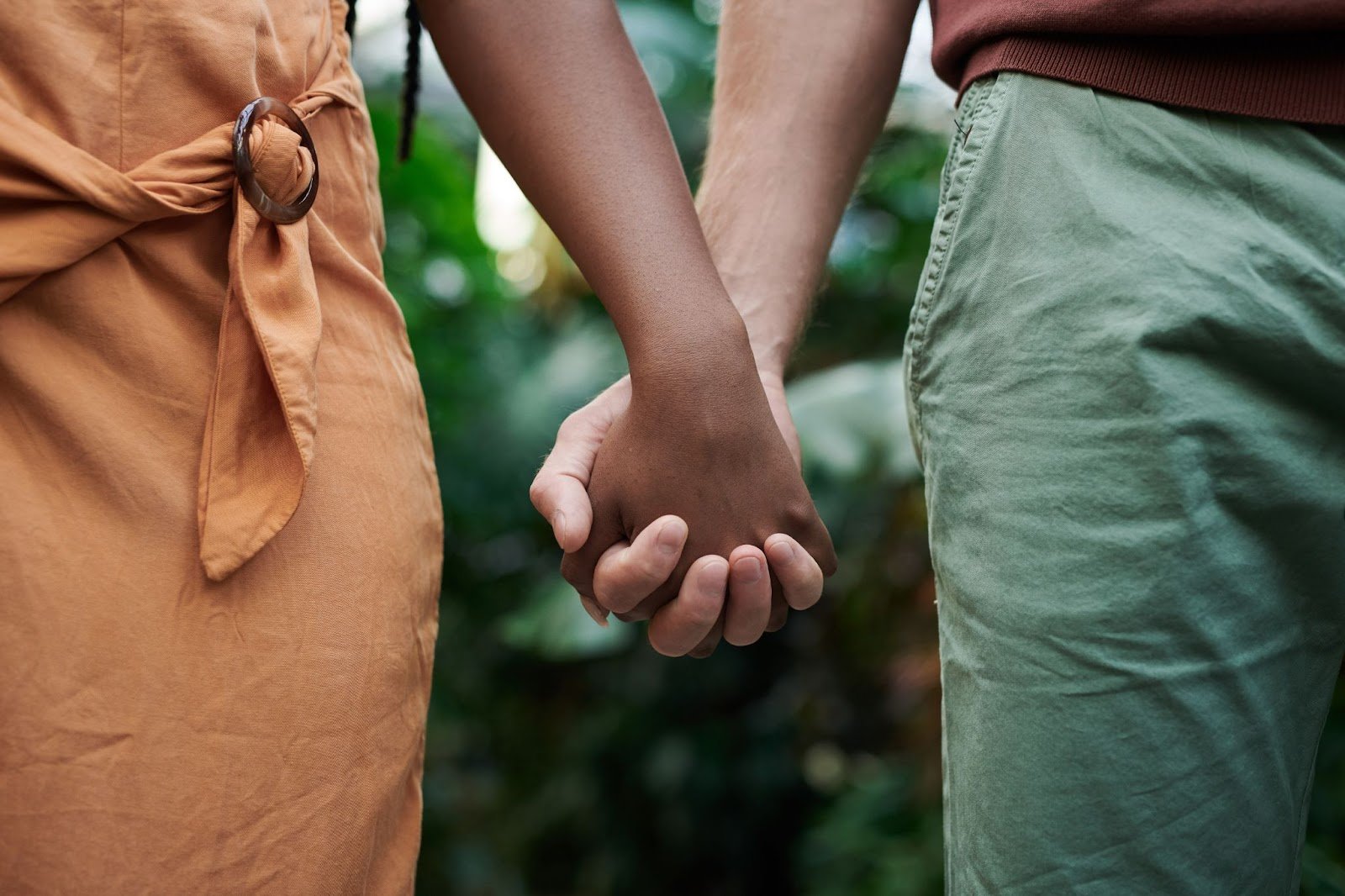 Image source: Pexels
Leveraging Digital Solutions
You can improve tenant experience using multiple digital solutions that reduce the need for manual processes and improve the user journey with a more seamless and instant response, saving time for both your association and tenants.
Online Portals
An online portal provides a dedicated space for tenants to easily log in and manage their tenancy. Key features typically include paying rent, reporting maintenance issues, and accessing important information about their tenancy agreement. Such solutions eliminate the need for face-to-face staff interactions and reduce the volume of paper-based communications and call centre numbers.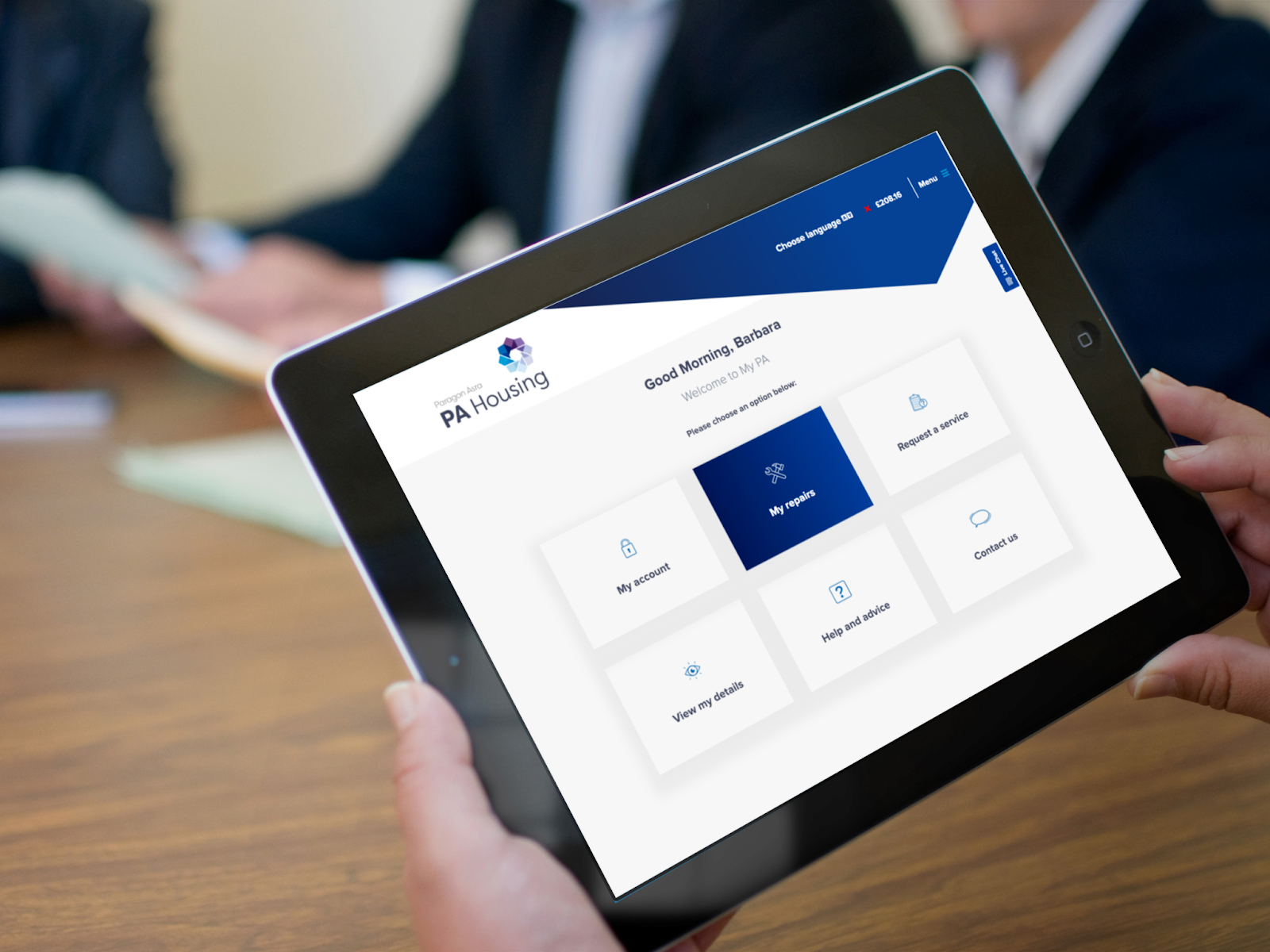 Image source: PA Housing Lettings Portal
But what makes an award-winning customer portal? The best people to ask are those who'll use it, your tenants. Having worked with hundreds of UK housing associations, we know that your tenants are at the ♥️ of everything you do, so ensuring their voice is heard in the planning stages is crucial to achieving success.
Mobile Apps
Another digital solution is developing your own mobile app that allows tenants to log in from their mobile devices.
Due to its accessible nature, tenant adoption of this digital channel is often quicker. In fact, Housing Solutions saw 1,500 app downloads in the first few months of its launch, with a key feature being real-time alerts with push notifications. That element allows tenants to instantly receive updates on a repair currently in progress. They're also unlikely to miss a notification around maintenance work due to start or when a rent payment is due.
AI technology
Artificial intelligence, has also become increasingly popular in the social housing sector. Using AI tools, housing associations can improve internal efficiency and tenant management by:


Using predictive maintenance tools, AI can predict when maintenance is needed in the properties, allowing you to be more proactive.
Through chatbots and virtual assistants, AI can help you improve tenant communication by reducing response times and handling communication outside of your core working hours.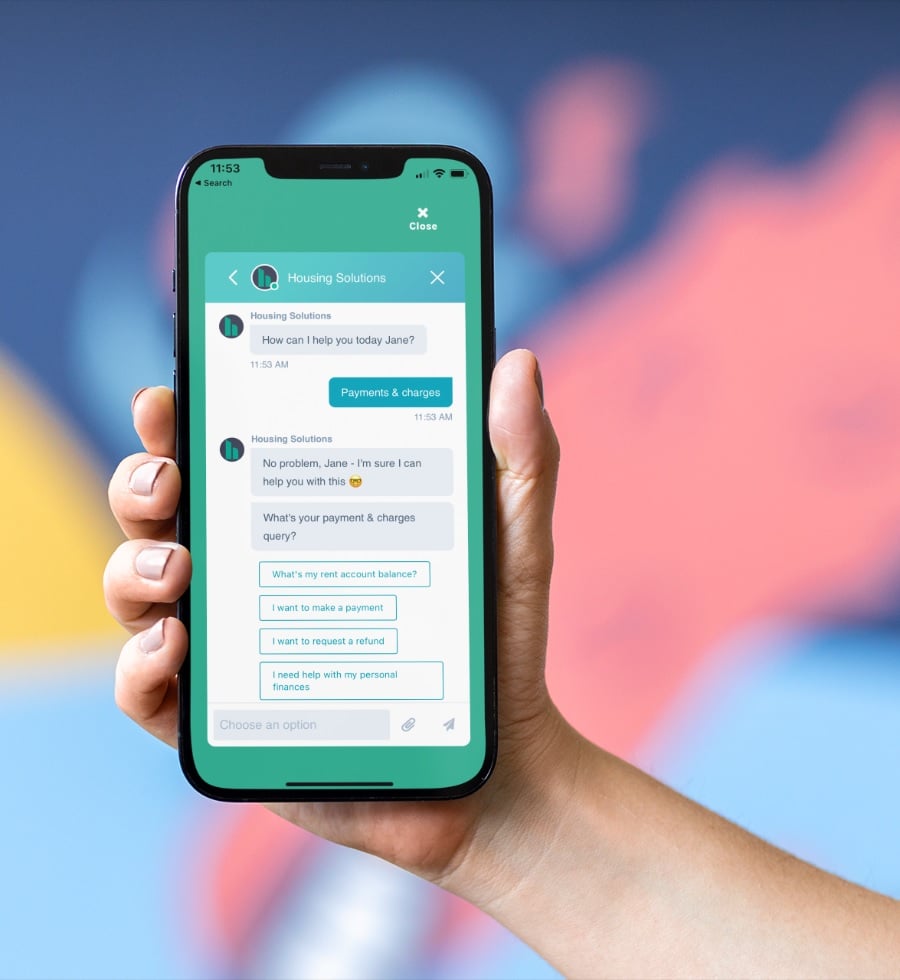 Image source: Housing Solutions Chatbot
Housing Solutions is already reaping the benefits of an AI-powered diagnostic tool that can quickly identify issues and place repair orders.
The tool can also provide tenants with updates on the progress of their repairs.

It has since increased the number of reported repairs by tenants and reduced the time staff spend on administrative tasks, allowing them to focus on more complex repairs.

AI can also help your association make better property management, tenant allocation, and investment decisions by providing real-time data and analysis.
Potential effects of improved customer experience
Improving the customer experience using digital solutions helps build strong, long-lasting relationships with tenants, increasing trust and loyalty. It makes them more likely to contact you with issues, take care of the property, and become advocates.
With the introduction of the rent cap, social housing associations are under more pressure to fulfil their obligations in an increasingly complex landscape. Prioritising user experience and streamlining internal processes are still the main avenues for housing associations to focus on. Hence the need to shift the focus on systematically growing their digital services.
Want to know more? Download The ultimate guide to driving organisational efficiency in social housing with digital for an in-depth guide on achieving it.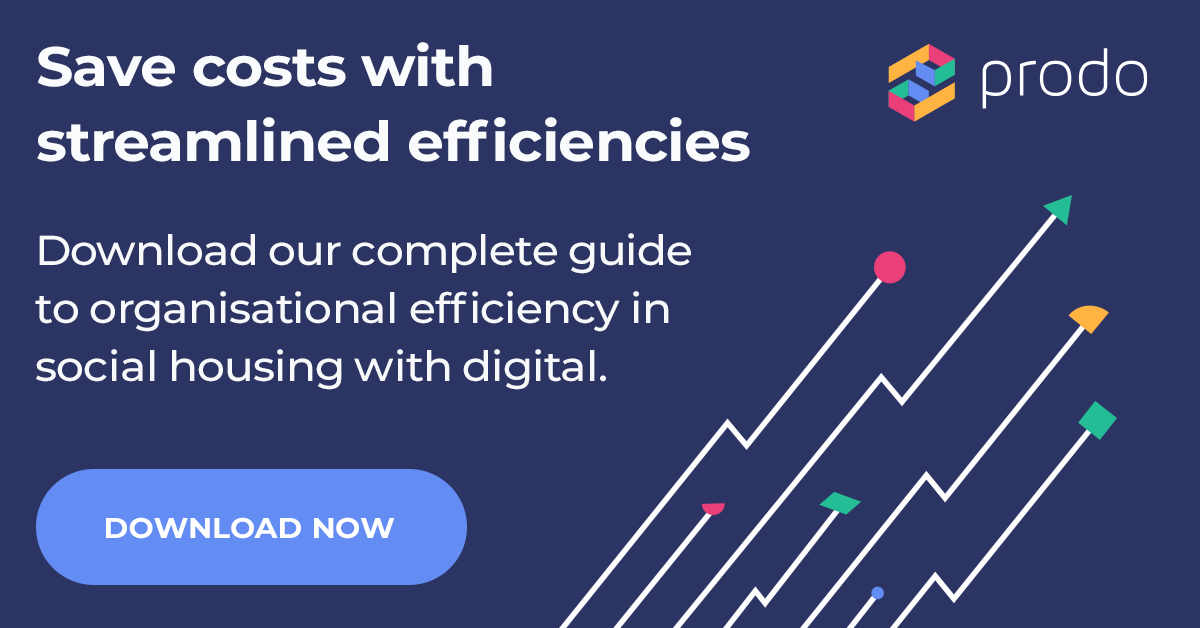 Top header image source: Housing Solutions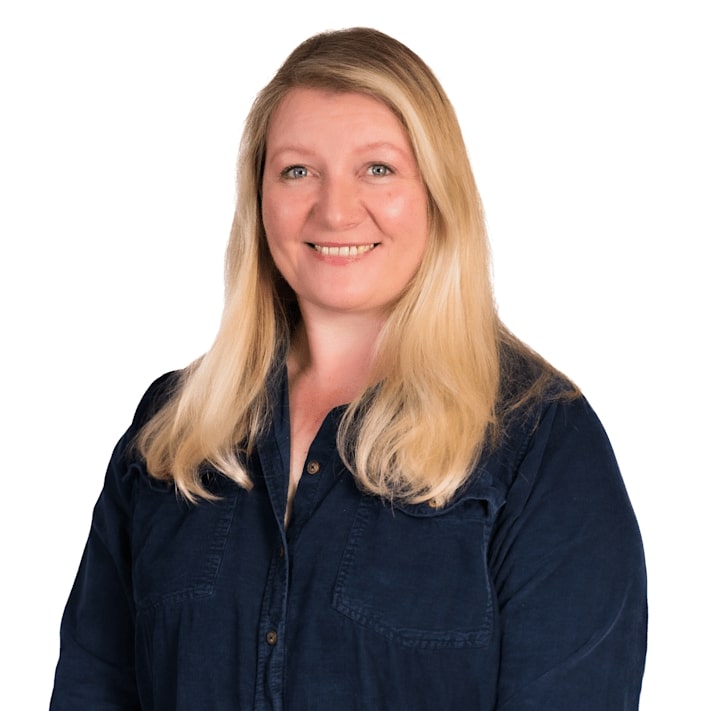 Jenny Bradshaw