The story so far...
35% of repairs are being reported online.
75% of tenants registered to use their digital channels.
50% customer uptake of their self-service portal within the first few years.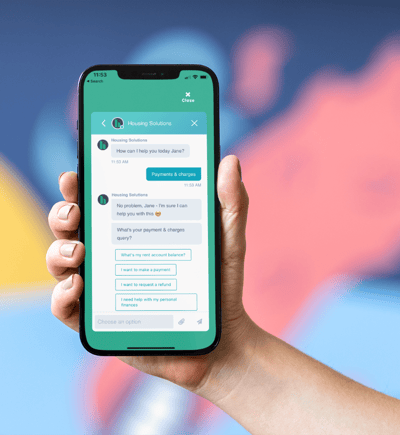 Prodo and Housing Solutions have built a strong relationship over a series of projects, from launching a new website to developing the first version of its customer self-service portal, the beginning of Housing Solutions' digital transformation was truly beginning to take shape.
Since the portal's launch in 2017, we've been cultivating a fantastic programme of improvements which has been geared towards driving channel shift, enhancing self-service operations, and delivering excellent customer experiences online.

Always searching for new ways to improve their digital operations and enhance their customer service, Housing Solutions and Prodo have worked on leading-edge solutions over recent years including an AI image recognition tool to identify boilers in properties, and a chatbot tool to support conversational customers service, supporting tenants with their queries 24/7.

75% of customers have now registered to use Housing Solutions' online portal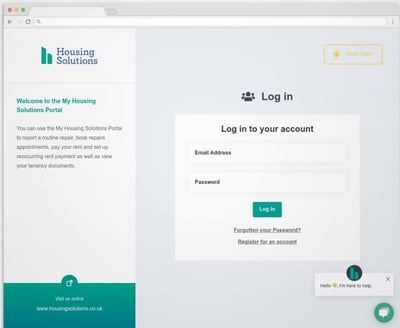 A customer portal is a great way to kickstart your digital transformation journey and introduce online experiences to your tenants.


Armed with insight from customers about potential barriers to digital engagement, like remembering login information, and needing to navigate to the portal via browsers, Housing Solutions were keen to boost the user experience even further with a dedicated, native mobile app, making engagement for all customers as easy and frictionless as possible.


Discover more about customer portals, here



Real-time alerts with push notifications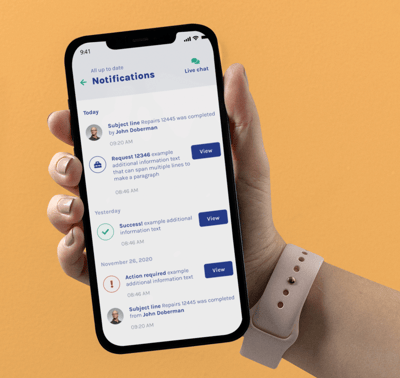 A truly invaluable feature of Housing Solutions' new mobile app that is helping to increase overall adoption rates of their digital channels, is push notifications. An automated push can gently remind a tenant their rent is due soon. It can update tenants on a repair they're currently having done or even notify them preemptively that maintenance work will start in their building next week. No lost letters in the post, no missed calls on their phones, just a quick, simple notification to let them know exactly what's going on.

Not only does this help to encourage engagement with the app, but it can also increase efficiencies internally. For example, if a tenant reports a communal repair within their building, Housing Solutions can get in touch directly and non-invasively with groups of tenants to update them or inform them of the issue in advance, instead of receiving repeated reports or calls for the same problem.


This dramatically freed up Housing Solutions' staff to take calls and appointments from more at-risk or vulnerable tenants that really needed to speak to them over the phone or in person.