Here at Prodo, we've got over 15 years worth of experience working directly in the housing sector, helping organisations of all shapes and sizes to develop and evolve their digital strategies. We don't just take briefs and deliver projects – we like to work with each client on a one-to-one basis, building up a dynamic and agile partnership where we can plug in whichever services or solutions they need to achieve their ambitions.
So… what can we do for you? Here are just a few of the different types of strategies and services we can help your association with…
Web development
We know just how important a website is to your digital strategy – it's a platform for you to communicate and build deeper relationships with your tenants. We've built thousands of websites, always with a user-centric approach and growth-driven design principles. As one of just 33 Umbraco Certified Gold Partners in the UK we're in a truly unique position to offer you the very best infrastructure for your needs. Find out more about our approach to designing your new website…

Self-service platforms
A self-service portal gives power to your tenants to get access to the information they want, whenever they need it. It can replace and automate routine, repeatable tasks usually handled over the phone – like paying rent and reporting repairs – freeing up contact centre resources to deal with more complex enquiries. Every portal we've built puts the end-user at the heart of the design, ensuring it's intuitive and easy-to-use, with many featuring complex integrations between third-party suppliers. Want to know more? Check out the bespoke self-service portal we built with Accent Housing…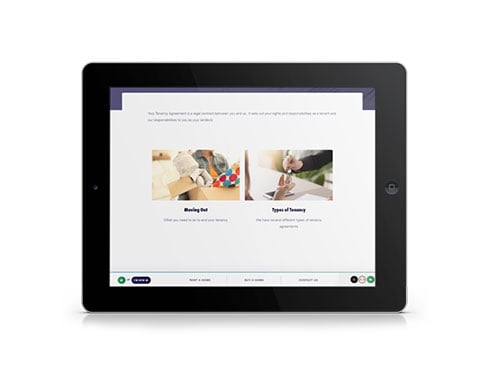 Franklin - an SaaS portal
After working in the sector for so many years, we couldn't help but notice a gap in the market... Enter Franklin! Franklin is our very own self-service solution, ideal for smaller housing organisations. It can be spun up and ready to go in a matter of hours, with API integrations with whatever third-party suppliers or platforms you're currently using. It's completely customisable to create consistency with your organisation with a clear, user-focussed UI, which works on any device.

He's a cute little guy 😍
Building your online communication strategy
The way you communicate and engage with your tenants is essential to building a strong, two-way relationship. One of our core services as an agency is to help clients develop a clear digital marketing strategy – we can offer advice and consultancy on what you currently do as an organisation, or we can work with you to create a comprehensive, forward-thinking plan.
To help housing organisations achieve channel shift as quickly as possible, we offer Accelerated Channel Shift: a smart service designed to drive forward digital adoption using best-of-breed automation technology and commercial strategy insights. Through integrations with your housing systems and digital customer channels, we measure hundreds of data points to understand individual user behaviour. We then use this data through marketing CRMs to send automated, contextual content to users via workflows, bots and sequences that encourage the use of digital as a channel of choice. Learn more about what ACS could do for you.
Chatbots & conversational marketing
We build a lot of chatbots – they've become the preferred channel of communication for a lot of consumers – and we've started to build them for housing associations, too. A chatbot is all about freeing up contact centre time – the bot is always available 24/7 and can help tenants find the information they're looking for at a time convenient to them. The technology has come a long way, with the interaction feeling realistic and human-like, allowing tenants to seek assistance when they need it, whilst you can develop better insights and information. We work with clients to build a bespoke conversational marketing strategy that suits their unique needs, positioning the chatbot alongside other elements of your digital transformation project.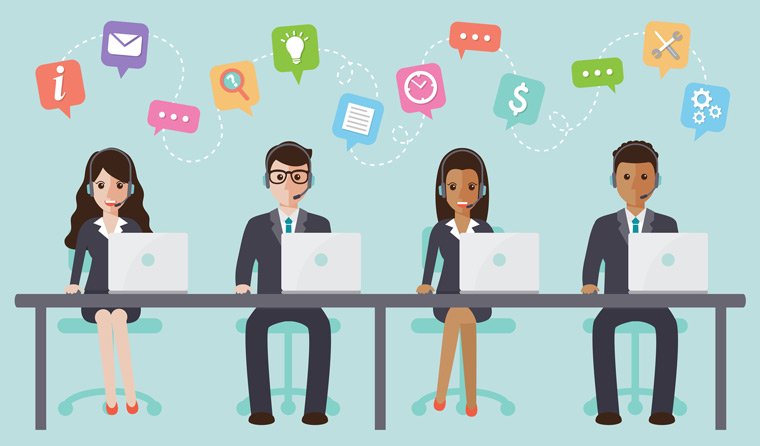 Consultancy & Data Insights
We're always happy to give advice and consultation. Whether that's an audit on your website or UX design tips, to understanding the analytics behind your current portal or developing a marketing strategy, we've got a lot of experience and we're not afraid to use it to help others. Our diverse agency background across development and commercial marketing means we can offer a broad range of insights that can help organisations achieve their digital ambitions.
Are you interested in finding out exactly what Prodo could do for your housing association?
We'd love to talk! Book an exploratory call with one of our Digital Strategists, who will be able to learn more about your specific needs and explain all about how we can apply our skills to help.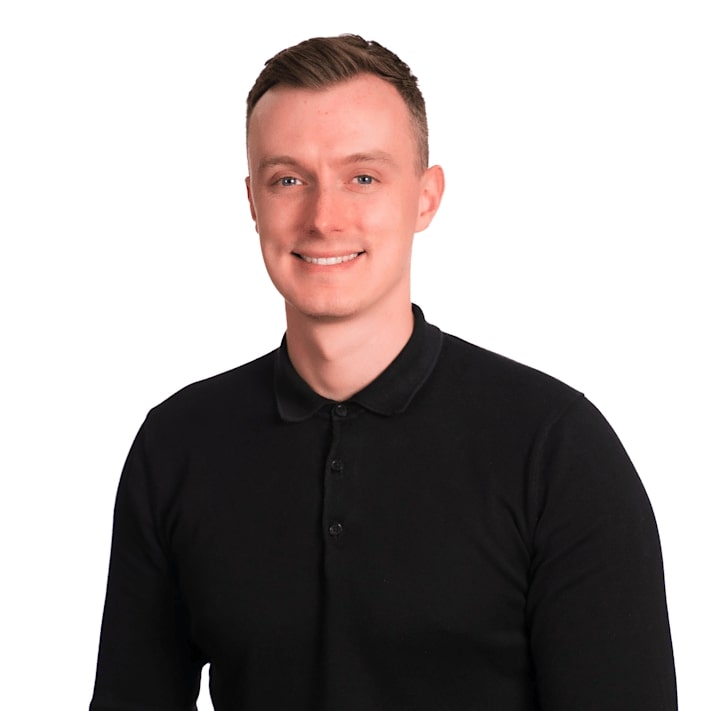 Jacob Howell