The rate at which the COVID-19 crisis has escalated has inevitably had direct impacts on the acceleration of digital channel shift across every sector. As much as it's a health crisis of huge magnitudes, it's changing the face of businesses across the globe with a forced economic and societal restructuring – a once-in-a-generation kind of shift.
For housing associations, the pandemic has forced a rethink on how they communicate and support their customers – we're already seeing how it is speeding up digital transformation across the sector. Suddenly, digital projects that had been put on the backburner or deemed unrealistic have been reprioritised and executed at incredible speeds with great results.
A before-and-after point in history
We're at a point of a before-and-after in history in so many ways – not least for the economy and digitalisation. As so much progress is made in so little time, it's harder to see how we can ever go back to the 'before'. Not just because face-to-face interactions and activities are still massively impacted for the foreseeable, but because organisations are seeing such a positive impact from this 'instant' digital transformation.
Through all of the uncertainty about what happens next, there's one thing you can be pretty sure about: the future is digital. And the organisations that use this time to take decisive action will be the ones that pave the way for the 'new normal', able to lead the sector and grasp new opportunities.
Despite the immense challenges and unforeseen circumstances, now is the time for housing associations to take action and drive forward the kind of progressive digital change the sector has been calling for for years.
"Close scrutiny will show that most 'crisis situations' are opportunities to either advance, or stay where you are." Maxwell Maltz
Drawing on our experience as a service provider within digital transformation, here are some key questions housing associations need to be asking themselves in order to be the ones at the forefront of the new normal…
Do you have a clear vision for what will drive value for your tenants in the future and a roadmap to get there?
In adjusting to COVID-19, organisations have had to rapidly pivot their digital strategies and push forward technical developments to cater for increased online demand. Would you say it's been a successful process so far for your housing association? For few it will have been a frictionless journey and it's likely still an ongoing transition.
In order to truly be successful when it comes to digital transformation, you'll need to take a step back and assess the roadmap for what needs to happen next in line with the current circumstances. Tenant behaviours and ever-evolving regulations have to be carefully considered; feedback surveys can help gauge customer sentiment. Many of these new behaviours are likely to stick – early research suggests that more than 55% of Chinese consumers are likely to permanently buy more groceries online, for example.
Your roadmap will ensure everyone from an operational perspective is on the same page – your leadership team, key stakeholders and team members all need to understand what their responsibilities are in delivering this new digitalised roadmap. You can use this to map out the pace of digital adoption by your tenants and suppliers, as well as matching resource to key project milestones. Without a clear vision, you're destined to fail.
What investments are the most necessary to create the technology environment that will allow your company to thrive in the next normal?
Once you know where you're going, you need to clearly outline what investments need to be made to help you achieve your goals. When we talk about this 'new normal', you need to have a solid technology infrastructure in place that can communicate between systems for maximum efficiency and clarity. COVID-19 has made it clear how crucial technology is, from scaling digital channel communications to supporting remote work.
You need to evaluate all existing partnerships and suppliers for weaknesses and identify gaps in your tech stack to ensure going forward, you drive investment where you need it most. Your CRM needs to be centralised and dynamic, your CMS streamlined and easy to manage. If it's not, then this is where you need to start.
Have you identified which elements of your current way of working you want to preserve and created a plan for doing so?
By now, you'll likely have seen a drastic transition to your day-to-day ways of working. Agile working has had to become commonplace; making quick, decisive actions, largely in virtual settings. Teams have had to react to fast-changing situations, with rules and regulations massively impacting normal routines across the organisation.
Whilst some of these new ways of working are likely unsustainable once the pandemic eases, there's going to be plenty to learn from. Organisations need to assess what's worked well now and start planning for how these changes will be implemented in the future, harnessing the effectiveness of agile working.
A recent survey by Prodo found that people were overall more productive from working remotely, whilst travel and overhead costs can't be taken for granted. As the situation develops, there's a huge argument for a hybrid model of working, with elements of in-person and remote working as well as clearly defined processes and hardwired benefits.
Are your partners / providers / programs / infrastructure aligned and working together?
As much as we're all in this situation together, there'll be some that prosper and some that flounder. For your digital transformation journey to be an ongoing success, you have to constantly review your information technology architecture. Are all of your systems capable of delivering rapid change? Can they support leading capabilities, from advanced data analytics to automated processing and third-party integrations?
Legacy IT systems, complex portals and outdated coding can make it extremely difficult to adapt, refresh and integrate. Modern platforms have eased this pain – configurable, all-in-one systems with standardised code and integrations alongside sophisticated front-end functionality. You can have it all, you just need to find the right supplier…
What's your digital score? Take our quick quiz to see how your housing organisation ranks…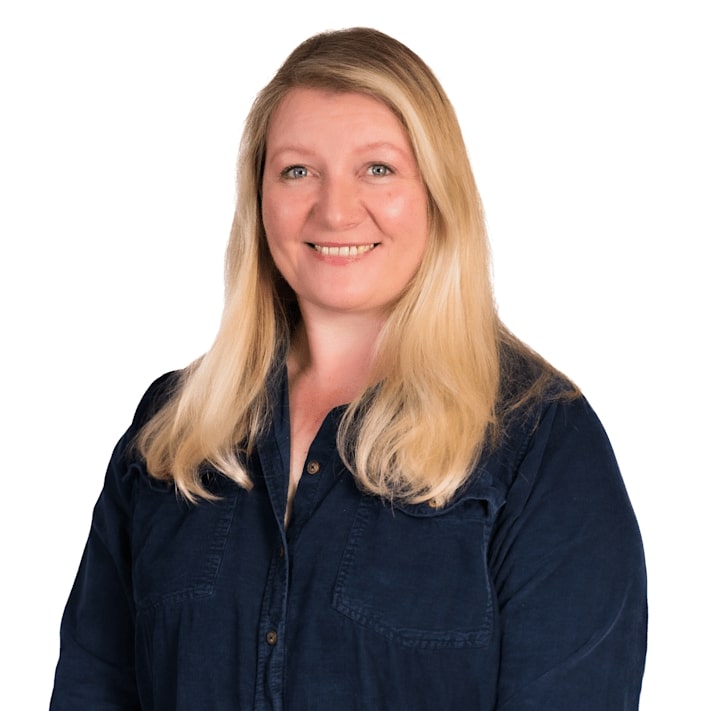 Jenny Bradshaw