Report: Future of Work in Social Housing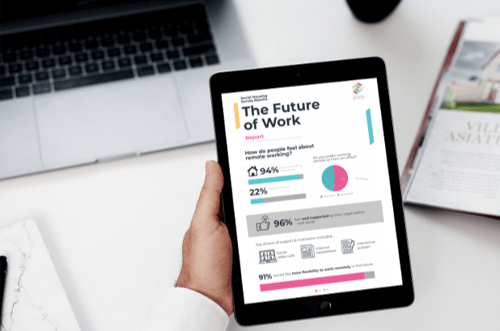 We wanted to know how the recent impacts of COVID-19 have impacted work in social housing. How have employees handled the transition to remote? What are their biggest challenges? Are they more productive?
Want to know the results? We've analysed the results and pulled together a mini-report covering all the key stats...
A report on the future of work in social housing:
How do people feel about remote working?
Do people prefer to work remote vs. in an office?
Do things like age, gender or location play a part?
What does the future hold?