As the world starts to feel a little bit more like normal, we were buzzing to be back face-to-face with housing professionals at Inside Housing's Connected Futures Summit in Manchester during the first week of November.
Pre-pandemic, the Prodo team were always out and about at social housing events, exhibitions and briefings to make sure we were keeping up with key challenges faced across the sector.
Whilst some of these things have shifted online, which meant even more connectivity and scalability, we still love the opportunity to listen to thought leaders within the space and network first-hand! I was joined by our Business Development Manager, Clare Parkes, and we had a lovely time!
But in case you couldn't make it or need a handy recap, here are our top five takeaways from the two-day event…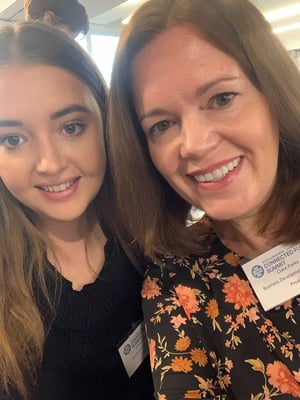 What was the Connected Futures Summit all about?
After a challenging couple of years, rapid digital transformation has led to reimagined service delivery, customer experience and operational efficiencies. The Summit aimed to bring together experts from across the social housing space to celebrate innovation and achievements as well as share learnings from projects that didn't necessarily go to plan.
By pulling together so many great minds all under one roof with such diverse experiences and perspectives, the two-day event will help forge tangible solutions to implement lasting change for residents across the country.
We took away plenty of learnings and ideas from the Summit, so much so that it was really difficult to try and pick out top highlights, as every session was really insightful!
1. The customer voice is crucial
There's that old saying about breakfast being the feedback of champions – maybe it's the other way around? – but one thing that came up a lot across the different sessions was that your customers hold the key to forming a strong foundation for genuinely useful solutions.

Simon Penny, Customer Researcher at Citizen Housing, led a talk around Service Design and highlighted how vital it is to know, involve, engage and connect with your tenants. We couldn't agree more! Starting with the problems your customers are facing, and engaging with the end-user from the beginning, helps you to understand how your digital solutions and services fit into their actual lives to offer more relevancy.

Prototyping is also important to this process of using the customer voice, with Penny recommending that we test often and pilot less for better long-term learnings and results. Suzanne Ralphson, Head of Projects at PA Housing, echoed this sentiment on a separate panel about how important it is to focus on becoming more human-centric, rather than simply following what we think people want. By focusing on the principle of 1% – what can we do with the little things to make the platform more accessible? We'll improve the customer experience overall.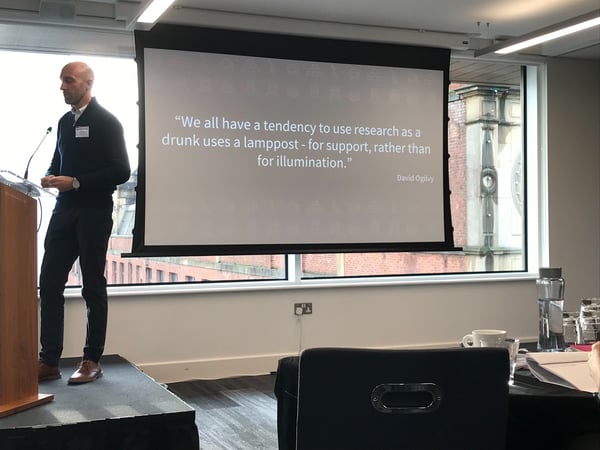 2. The power and precariousness of data
For a fair few years now we've all become much more aware of our own data, as well as how we handle and manage customer data. At the heart of it, data drives transformation, but we need to be careful about how we collect it.

Jacqui Bateson, Managing Director at HACT, chaired a panel around defining and delivering digital transformation, where data handling and analysis was a key theme. The ethics around utilising the wealth of information we have is important, as well as understanding the difference between data and insight.

Again, making sure the customer is actively part of this process is essential for transparency. Ultimately, housing associations need to harness the power of data to steer decision-making, but it can't replace real-time customer feedback and connections.
3. The importance of accessibility
Accessibility, understandably, was a recurring theme across many sessions. Jacqui Bateson highlighted the fact that 19% of adults have a disability, meaning this really isn't a minority segment of the customer base. Focussing on inclusivity is paramount to delivering a seamless customer experience, with the idea that much of this could be delivered through ultra-personalisation.

This was a really exciting point for us to hear being discussed, as we've worked outside of the housing sector for many years to deliver more personalised content experiences for different audiences, based around information gathering and building buyer personas to streamline the user experience with you online. To see this kind of innovation within the housing space makes a lot of sense!

Another session, hosted by Kenne Amissah at Clarion Housing, pinpointed the importance of supporting digitally excluded groups to make sure people don't get left behind, with the likes of support groups, digital champions and animated how-to videos helping bridge the gap.
4. The new normal way of working
Much of the discussions revolved around the customer, but there were also thoughts around how organisations are handling internal changes. With the workspace now irrevocably changed as a result of the past few months, associations need to adapt with it to ensure employees feel supported.

Ian Wright, Chief Executive of Disruptive Innovators Network, hosted a panel on The Workplace of the Future, where it was highlighted that burnout is a real challenge now with how we work and that we need to push back on internal and external processes that create too much pressure on teams. This comes back again to the importance of becoming people-centric, remembering that your employees are just people, too, all going through a challenging and unprecedented period of time.
💡 Check out our report on the Future of Work in Social Housing 💡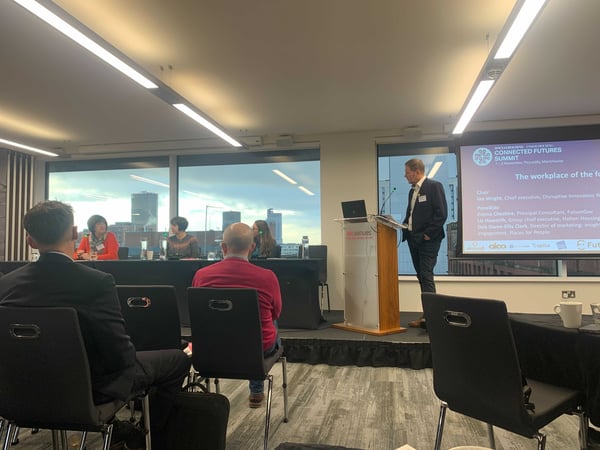 5. One step forward, two steps back
Our final takeaway we think is something that will gradually become more noticeable as time goes on – how the rapid rate at which organisations transformed as a result of Covid-19 might impact the long-term resilience of the changes.

Both internally and externally, even before the pandemic, if change happened too quickly it could lead to reluctance or slower adoption. Many participants across the two days discussed how there needs to be a measured pace of change to maximise uptake, as well as consideration on how to keep up this momentum into the future. For some associations, they've seen firsthand that customers have reverted back to previous channels over digital – whether it's because the service wasn't as expected or old habits die-hard, there'll need to be close analysis in the coming months.
TLDR? Our main takeaway...
Across the whole two days, the primary recurring message was around moving towards a customer-centric approach. We've seen this shift already outside of the sector and there's definitely steps towards this type of positioning in the housing sector already.
But, the bar is always set by more commercial enterprises who your customers will likely already be familiar with, i.e. banking services, eCommerce shopping experiences and social media channels. Ultimately, customers hold the key to the answers everyone is looking for, we just need to make sure we're asking the right questions...
If you'd like to know more about the work Prodo does within the housing space, be sure to check out our Social Housing case studies and services. Or if you'd like to talk to us about how we can help your organisation specifically through digital innovation, contact us today and we'd love to chat!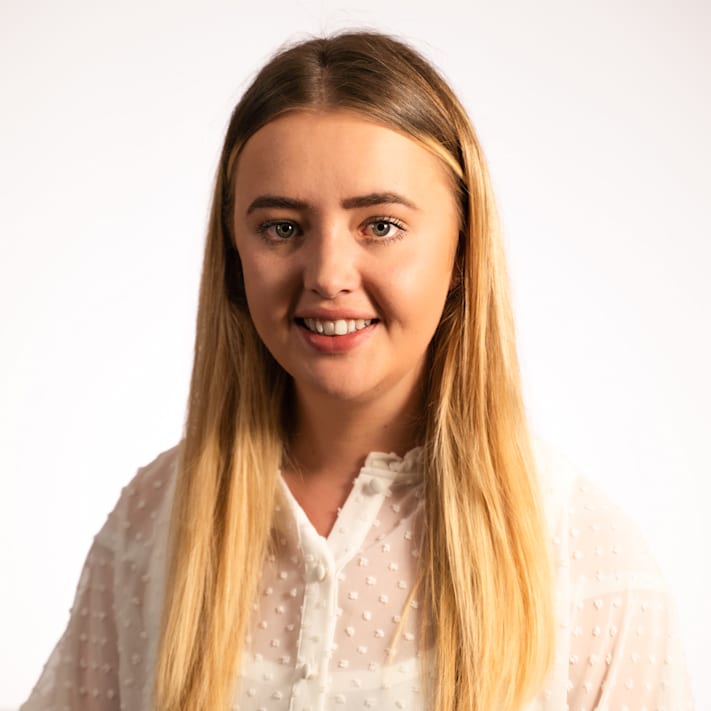 Olivia Titmuss