Driven by data, powered through automation
It's no secret… Achieving positive user growth across your digital platforms is the number 1 goal for all of the housing associations that are investing in digital self-serve platforms.
So what if you could show your customers – at scale – how simple, easy and appealing it is to get the information they need, 24/7 at their fingertips without the need to dial in?
That's where Nudge & Shift step in, advanced customer engagement campaigns made by Prodo...
Nudge
Channel shift starts with a Nudge…
Designed to kickstart customers registering to use your online services
Shift
Shift joins forces with Nudge…
To keep customers coming back for more with data-driven optimisation and closed-loop reporting
Why wait any longer to make digital channel shift happen?
Whether you've already invested into your shiny new website or portal, or you're about to invest into a platform, the next logical step is to start encouraging digital adoption with Nudge or Shift!
We'll do the hard work for you, supporting your human-heavy teams with 24/7 self-service features to increase operating efficiencies and put the saved time back into where your organisation needs it most.
All you need to do is choose between Nudge and Shift - book a call with our team and we can guide you through which is right for your association!
Customer Experience
Digital Transformation
Marketing
Customer Experience
Spend less time on repeatable tasks, get more time back to spend with vulnerable customers
Digital Transformation
Demonstrate clear ROI of your portal investment through visual dashboards that show exactly when and where a customer engages
Marketing
Reach customers on the digital channels they choose, when they choose, with industry-leading technology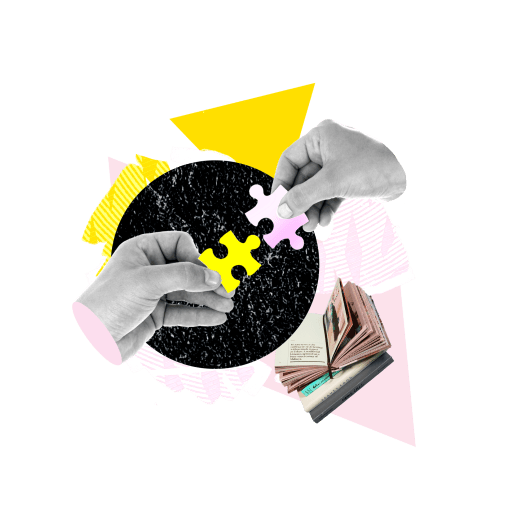 How much could you save with Nudge and Shift?
Accelerate your channel shift strategy with the right program for your association...
Nudge (Adoption)
Customer registration focussed
12 month Nudge strategy, solution and insights
Campaign execution (awareness, engagement & registration)
Optimised email templates & content
On-page conversion tactics powered by automation
Nudge reporting dashboard (registration & insights)
Shift (Advocacy)
Customer engagement focussed
12 month Shift strategy, solution, insights & integration
Data integrations and closed loop reporting
Campaign execution (re-engagement & long term advocacy)
Data driven multi-channel customer journeys
Shift reporting dashboard (registration, engagement & insights)
What is Accelerated Channel Shift?
Digital channel shift is all about ensuring your team is adding value through the right channel, implementing key technologies to automate straightforward transactions. Accelerated Channel Shift (ACS) is here to step it up a gear.
We've taken our extensive knowledge and experience from 22 years in the housing sector and running successful marketing campaigns outside the sector to develop the ultimate channel shift accelerating programs that work with what you've already got as long as you're ACS ready.
This isn't about replacing staff. It's about freeing them up from routine, repeatable tasks, so that they can spend more time with those who need it most. There will always be the need for human interaction - especially in sectors like social housing, but not every issue needs to be dealt with personally. Accelerated channel shift is all about easing the burden on marketing and contact teams!
Ready to start accelerating through your housing associations' channel shift objectives?
Whether you've already invested in your shiny new website or portal, or you're about to invest in a platform, the next step is to start encouraging digital adoption with Nudge or Shift!
And we're ready to help you!
Get in touch today and our Strategy team can tell you everything you need to know about how Nudge & Shift work, as well as which one is right for your organisation!
Shift joins forces with Nudge
Shift is there to help you get people to register for your online services and then use them time after time.
It uses data-driven insights, closed-loop reporting and dynamic integrations for enhanced optimisation.
Shift will accelerate and increase the rate at which your customers adopt your digital platforms and turn them into true digital advocates.
How does Shift work?
With access to your internal systems, we will carry out a comprehensive deep-dive of your current website and portal to pinpoint exactly where you're losing customer engagement as well as key optimisation points.
Your 12-month strategy will focus on integrated solutions that use customer data to map out optimised pathways, allowing for more advanced multi-touchpoint email campaigns and automated lead nurturing.
On top of advanced chatbots and workflows, Shift unlocks access to an advanced dashboard for complete closed-loop reporting. You'll be able to see exactly what's happening inside your online platforms and watch as your tenants become true digital advocates!
Why Shift?

You've got people registered but need them to keep coming back
With data-driven engagement tactics to promote key features at the right time

You want stronger insights and to see the full customer journey
With an upgraded data dashboard showing exactly what's happening in your portal

You want to demonstrate ROI and drive operational efficiencies
With enhanced optimisation and supercharged strategies that speed up the process
Channel Shift starts with Nudge
Nudge is an advanced customer engagement program built and powered by Prodo, designed to help kickstart people registering to use your online services.
Nudge runs seamlessly in the background to attract and engage customers, learning the current customer journey and optimising it to encourage registrations.
It will supercharge your website and portal and turn them into one big registration machine.
How does Nudge work?
Nudge takes our learnings from building customer portals to deliver a tried-and-tested solution to drive channel shift and get tenants registering for your online services – taking off the burden from your marketing team and customer contact centre.
To get a full understanding of your customer's behaviours and where your organisation is currently at with digital transformation, we'll install various quantitative analytical tools onto your current online platforms.
All the information and data we collate will provide recommendations to progress and activate your Nudge program; forming the basis for strategic tactics like conversion rate optimised landing pages, lead generating chatbots and trigger-based automation workflows.
Why Nudge?

You've just started your digital transformation journey
And you're just not seeing digital adoption from customers so far

Your self-service portal is up-and-running
But people aren't registering and your investment is going to waste

Your goal is to drive adoption and kickstart channel shift
You need to see measurable results from your efforts