When we first came up with the Franklin self-service portal concept, we knew we wanted to create a brilliant customer experience that tenants would love and a self-service solution that would help facilitate channel shift for housing associations.
To help create a viable channel of choice for tenants, we wanted to ensure we incorporated the main functional elements we knew they would care about most: like being able to view transaction history, report and track repairs and get easy, fast & secure access to information and we wrapped them in a fast, responsive and beautifully designed front end.
To make Franklin work for housing organisations too, we built our own API to make integrations into a range of housing systems easier and faster, we built in options to tailor the look & feel to match up with differing brands in the space, reporting features to enable monitoring of success and we packaged it up as a Software as a Service (Saas) model that can be deployed in hours and that makes the purchasing process simpler, cheaper and more accessible to housing organisations of all sizes.
Here's how we took all of that and built a device-agnostic portal product based on user-centric design…
Payments
Naturally, one of the primary purposes of Franklin is to make it as convenient as possible to make and keep track of rent payments. So the rent account management tool had to be as easy to work through as the familiar tasks within an online banking app, for an immediately intuitive experience.
With Franklin, tenants can register and log-in securely, view their balance, make payments, search for transactions and download statements. The user interface is designed to make transactions as easy as possible for tenants, with clear paths to action.
The tenant account page is simple and clear – an at-a-glance summary of rent account balance, where the user can filter through all charges and payments made during their tenancy, and create personalised, downloadable rent statements between any dates.
Thanks to clear links to trusted payment providers, carrying out payment transactions couldn't be easier.
Repairs
From our work with numerous housing associations, we knew that one of the biggest frustrations for tenants can be getting repairs fixed quickly and efficiently. We wanted to help reduce the friction in this entire process for the benefit of housing association and tenant alike.
Repairs is a large and complex area, so we started by breaking it down into the four main areas of contact for either housing organisation or tenant: Tracking, Diagnosing, Reporting and Scheduling.
We built a system that incorporates all of these elements in a single, modular tool offering an end-to-end automated repairs experience that enables tenants to:
View historic repairs and chase up progress on outstanding jobs
Quickly diagnose repairs and get self help for those that are their own responsibility to address
Report repairs accompanied by images and supporting text when it's the housing associations responsibility
Book repairs with the appropriate trades at a specific time and date that works for all parties involved
With Franklin, tenants are empowered to do all of this without leaving the solution and without having to speak to a customer contact representative - all within around a minute, via any device, at any time.
Because the tool is modular, you don't have to take all of this functionality if you're not ready for it but you're free to upgrade later if you wish to.
Tenant experience
The success of any self-service portal is tightly linked with the tenant experience so we're always focussing on making things as simple as possible for end-users, regardless of how complex the inner workings are behind the scenes. That's why we built a front end tenant interface that makes accessing and using the transactional functions of Franklin as simple and hassle-free as possible.
It starts with a simple and logical design and layout that carries through to the registration and sign-in experience and continues through to the tenant dashboard that gives a clear overview of account status, the tenancy selector that allows multiple tenancies to be managed from the same account and the customisable suite of accessibility tools that make increasing or decreasing font size, turning on high contrast mode or changing languages easy for everyone.
We've also added in tools that allow housing organisations to customise the colours, fonts and logos used throughout their portal to enable your brand to shine through.
Rapid deployment & API
If you told a tenant that Franklin has built-in API and housing system connectors, a fully content managed back end, architecture based on .NET Core, is hosted in Azure and can be deployed to production in a matter of hours from the point of procurement that probably wouldn't mean much to them.
But these facts make Franklin an enterprise-level, integrated self service platform that offers housing associations of all sizes a customer contact channel that costs less to administer and saves more time to spend on those with more complex, nuanced needs - something many tenants are sure to get on board with!
We believe with any successful digital product designed to be used by people, the work really starts when it launches. We want Franklin to remain the best platform for tenant self-service in the housing association space, that's why we're always working on the next iteration.
Pricing to suit a range of budgets
We believe that a housing organisations ability to offer self-service in line with the modern tenant's expectations, and save money at the same time shouldn't be limited to those with the biggest budgets.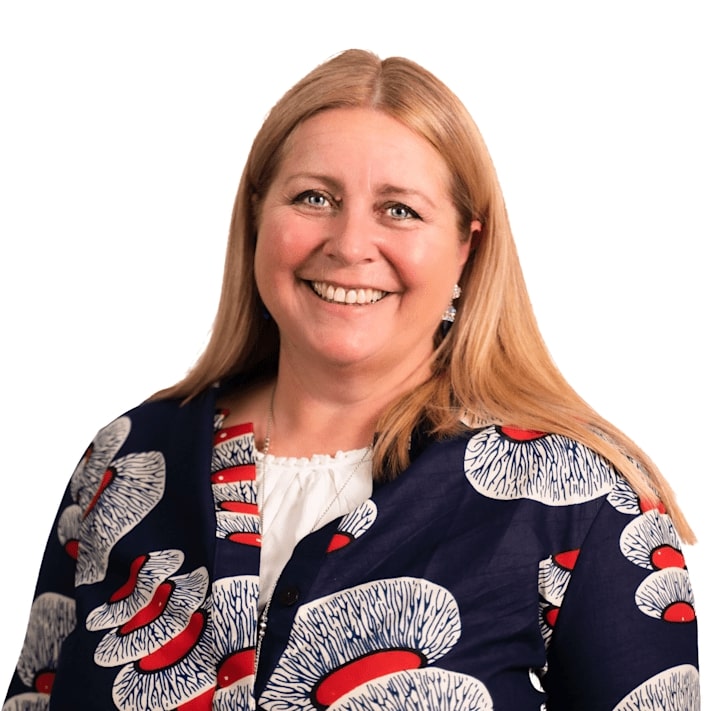 Pippa Adams, CEO