When you need to procure a new self-service portal for your housing association, as an IT professional, it's natural that your focus is on aspects like security, data integrity, infrastructure and architecture, ease of implementation and interoperability with your existing IT infrastructure.
But it's also essential to weigh these important technical considerations against those of the wider business and, perhaps most importantly, the services' ultimate beneficiaries: your tenants. By understanding the requirements of everyone that will come into contact with the portal, you'll be able to select the best possible option across the board, ultimately helping your organisation to attract and retain digitally engaged tenants.
Here are five key non-technical considerations to bear in mind when it comes to procuring a new portal for your housing association…
How easy is the portal for tenants to use?
Your portal must meet the needs of your tenants from a functional perspective so it should offer the ability to report repairs, log in securely and other such self-service features you'd expect from a portal. Not only that, but your portal also needs to make these functions easy to find and simple to use - if tenants are unable to use your portal then it's the portal that's at fault, not the tenants! There's no such thing as a mobile user and desktop user anymore, so is the portal responsive and does it work across all platforms? Are the load times over mobile data connections fast enough?
The UX needs to ease tenants cognitive load in order to aid conversion; busy and complex interfaces will simply cause frustration and low uptake. A heuristic evaluation could be used to examine the UX compliance with recognised usability principles, and you should assess things like tap targets for ease of use and goal completion rates.
Are there sufficient options for monitoring and reporting?
It can be all too easy to pick a portal and leave it to run; often one of the most overlooked aspects is it's monitoring and reporting capabilities. Whilst a platform may seem perfect on the face of it, you need to assess how much data and insight it can offer you on an ongoing basis.
To ensure that your portal continues to bring value to your organisation by reducing avoidable contact, you need to have an insight into how tenants are interacting with it, like how often it's used, where most activity occurs, and where exits and failures to complete a process occur. This data can provide a basis for ongoing improvement, as well as a benchmark to analyse wider organisational channel shift objectives when coupled with stats from other customer channels like your call centre.
Can you see yourself working with the provider?
Do you think you'd be able to build a trusting working relationship with the supplier? Who are their current partners and what is their reputation like in your industry? Social housing is all about people, but this is just as true with technology providers - take away all the jargon and it's just people building things for other people to use.
Ideally, your chosen provider will have an adept understanding of the complex needs of your tenants, as well as a wider awareness of the social housing landscape to inform the functionality and design of their portal as well as challenge your requirements.
How accessible is it?
A piece of software needs to be usable from the first interaction in order to capture and, more importantly, retain your users. But one of the most significant factors you need to consider is whether your users may have an impairment or specific requirement that means they can't experience your portal in the same way - how will your provider handle this?
Your platform needs to be available and accessible to as many people as possible, regardless of their ability. There are many tools and techniques that can be integrated through coding to allow the portal to be easily read through screen readers (WAI-ARIA, for example).
Further customisable settings you should consider include the ability to alter the colour contrasts to make text easier to read, increase and decrease font sizes, and multiple language options. You may also be able to integrate a screenreader like TextHelp or Browsealoud. All of these aspects are integral to ensuring your tenants get the best possible user experience while using your portal.
What is the scalability of the platform? Is there a service roadmap?
It is vital that you take into account how the portal can grow and develop with you as your organisation changes, more users sign up and technologies evolve. Does the provider have a service roadmap that shows how the platform will develop in the future? When it comes to rolling out upgrades, does this responsibility lie with you or the provider? Will this cause interruptions to service?
It's important to think about the ongoing strategy of your business and how the portal is going to continue to innovate in line with these plans. Will the portal be able to evolve as you do? Is there the flexibility to implement or change integrations later down the line? It's also worth considering if there's an opportunity to take part in user groups to feedback to the vendor and contribute to the ongoing development of the platform
Summing up
By widening your considerations beyond technological aspects, you will be able to make a more informed and justifiable selection for your next self-service portal. At the end of the day, your portal needs to be more than just a platform for data capture and self-service. It needs to be a fully-fledged extension of your organisation's core values, with the ability to not only fulfill but elevate your tenants experience with you.
For an essential guide to self-service portal procurement, you can download The IT Buyers Checklist, which will ensure you're aware of everything you need to know to make the best possible selection for your organisation.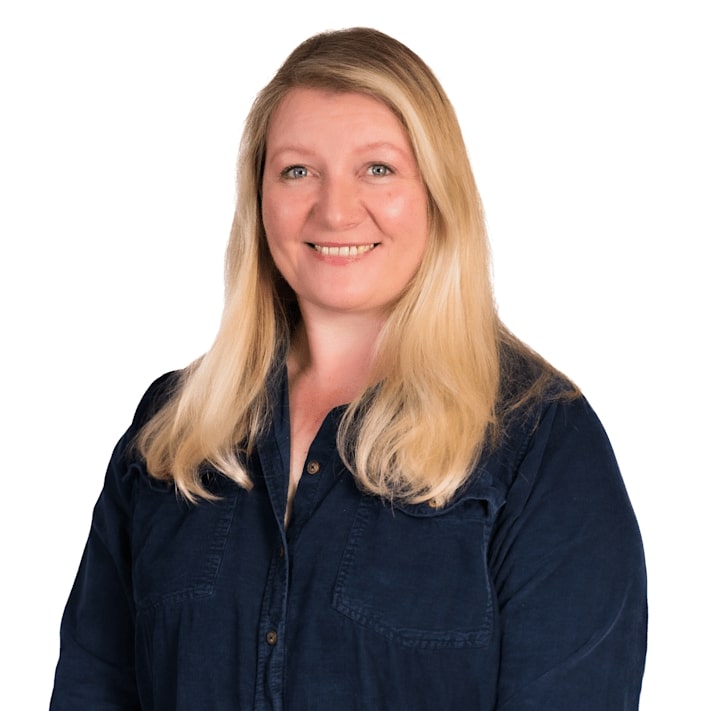 Jenny Bradshaw