We're delighted to announce the launch of leading social housing landlord Midland Heart's new website built on Umbraco, carefully designed, and developed to showcase their brand and improve the user experience.
Digital transformation in progress
Established in 1925, Midland Heart is a trusted not-for-profit organisation that enables people to live independently across 54 local authority areas in the midlands. They provide over 70,000 customers with high-quality affordable homes with a team of over 1,200 staff members.

As part of Midland Heart's ongoing digital transformation, their existing website no longer aligned with their evolving needs. Their branding had undergone development, which they were keen to embed into their digital channels to promote a more friendly and approachable aesthetic. Other new website requirements included building an improved content journey to support their wide-ranging customer base to easily navigate the site.
Continuing a 7-year partnership
Prodo was in a prime position to deliver their new website development project, having partnered with them across various digital projects over the past 7 years. With a solid working relationship and a keen understanding of their challenges, we were able to hit the ground running to build their new website.
Midland Heart carried out a complete content overhaul and held customer workshops to gauge feedback on their existing website, to find out what else could be improved. They found that whilst many were using the website, residents weren't using it as often as they could be and that it wasn't always easy to find what they were looking for. Limited responsiveness also meant that customers were struggling to interact with the content on tablet and mobile.
We worked closely with the Midland Heart team to understand their requirements and deepen our understanding of their needs before diving into the build phase of the project.
A website primed for engagement
The results speak for themselves: an optimised and engaging website that invites the user to find information easily whilst feeling fresh and user-friendly.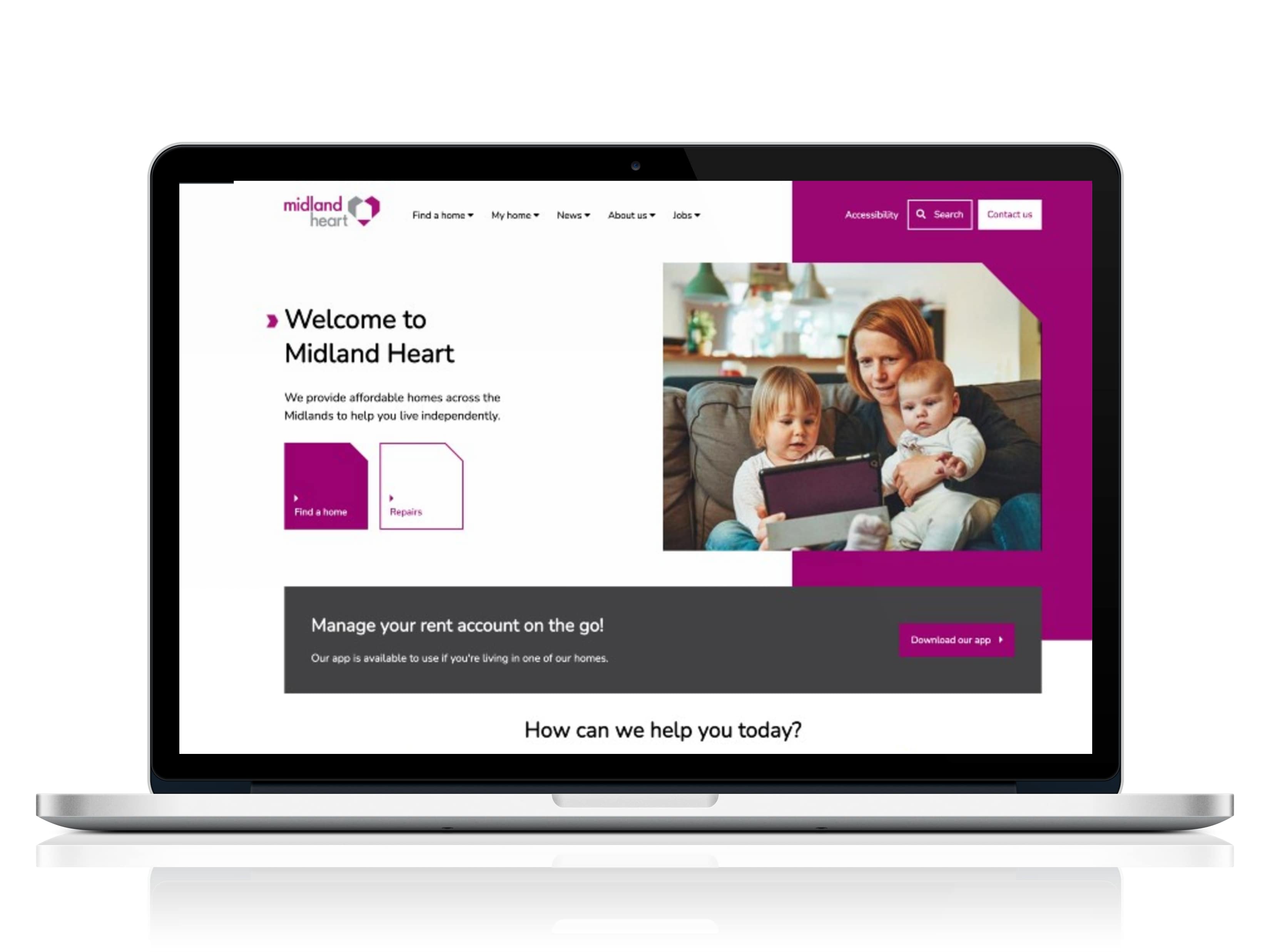 Built on our proprietary Cor-de framework in Umbraco 8, the new website is highly functional both for residents and internal teams managing the CMS. As a standard element of our website development process, we've provided a core pack of flexible modules for Midland Heart to use across their website, unrestricted by locked combinations or page limitations. This means that going forward, the team at Midland Heart can build different pages and experiences depending on specific user journeys or requirements, firmly placing the control in their hands.
Clear, distinctive calls-to-action (CTAs) are visibly positioned in prime areas of the website, with the overall layout of content realigned to present it accurately. One of the key aims of the new website redesign was to enhance the user journey and encourage predetermined outcomes – i.e. pushing traffic towards their new customer app and home-buying pages.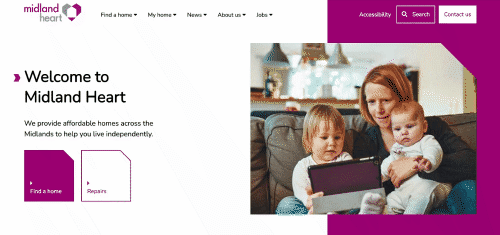 Full-width CTAs and a defined navigation with drop-down elements enable these core pathways, with animated hover states and subtle animated elements encouraging user engagement. The site-search functionality has also been revamped, ensuring users can quickly find specific information or pages.
The website is built to WCAG AA accessibility standards, including a built-in toolbar for users to toggle between preferences. With statistics from their previous website showing high mobile usage, it was paramount that their new website was designed with a mobile-first approach, ensuring all modules and content displays accurately no matter what device is being used.
Customer feedback has been great so far, with Midland Heart carrying out 'virtual treasure hunts' as a test. Users were able to find what they were after in just a few clicks!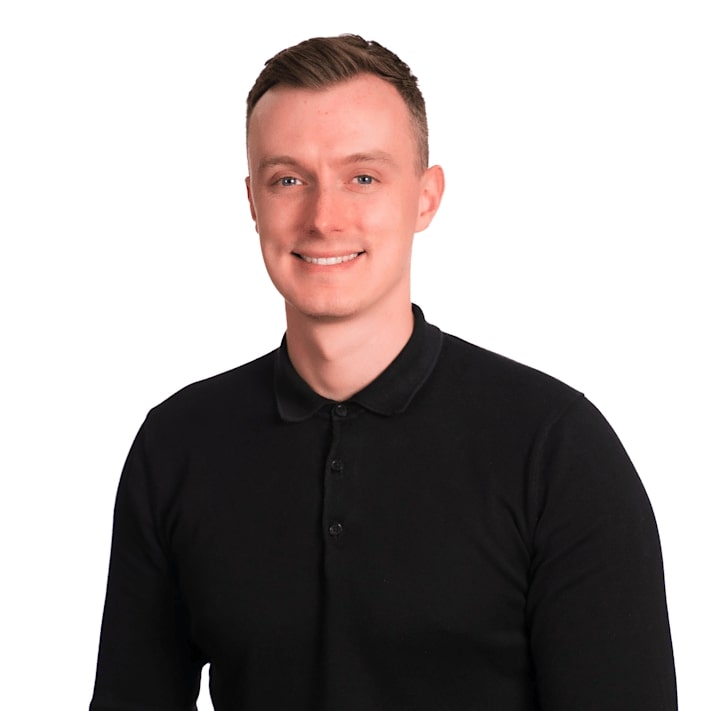 Jacob Howell