For many housing associations, their core mission often revolves around putting customers at the heart of everything they do.
But how do you actually ensure this is happening across different projects and departments? Do you have set procedures and processes in place to constantly make sure that you're truly delivering what the customer wants and needs from your services?
It's essential to think from a customers standpoint rather than too introspectively. Step into their shoes and think about what makes you relevant, be consistent, and when you've found the winning formula, repeat!
Understand your customers
First and foremost, it is integral to really understand your customers in order to achieve a successful digital marketing campaign. You need to appeal directly to them in order to gain leads and ultimately achieve sales.
Start by mapping out your buyer personas, analysing your data to identify where (on which platforms) they use and when (consider all buyers journey stages) your customers are likely to engage so that you can map out both your marketing strategy and ongoing customer support.
Listen to your customers
The number one way to keep customers central to your digital projects is to actively involve them! Feedback is the food of gods. By using things like Net Promoter Scores and surveys you can gauge customer thoughts and feelings on your existing platforms as well as how to improve them.
It's also worthwhile carrying out internal surveys and working closely with your customer contact teams to understand exactly what kinds of questions and problems they speak to customers about on a daily basis - this is where you can make direct improvements based on real examples.
Many organisations also implement customer feedback loops during the development and build process of a project - ensuring that user needs are met right from the start.
At the end of the day, your digital platforms are being built to serve a purpose and who better to outline and define it than the everyday users? If a self-service channel isn't genuinely useful, a customer simply won't use it.
What do your current online services tell you?
Utilising website and portal data will provide the information you need to stay relevant and provide a seamless, straightforward user experience.
Site behaviour, visit sources and social graphs, along with existing customer data within your CRM database, will help you to achieve this. You can use tools like HotJar and Google Analytics to view this data, whilst platforms like HubSpot help you pull reports and dashboards that build the bigger picture for enhanced analysis.
Consistency should be interwoven between your website and other platforms, creating a more cohesive journey for your customers across your digital offerings. Your call centre staff should be able to see a full view of how a customer has interacted with you so that they can assist them more efficiently and effectively.
Data analysis should be regular and ongoing - customer behaviour is always changing and adapting. If you can notice trends and patterns, this puts you in a prime position to start reinforcing digital behaviours with timely, personalised messages relevant to each individual customer.
This might sound like an overwhelming task - but automation can help make things scalable and repeatable. Take a look at our enhanced customer engagement campaigns powered by automation, designed to get more people using your digital channels.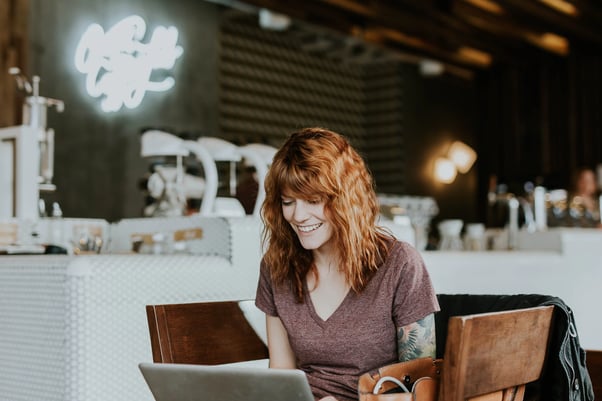 Source
On-page optimisation & usefulness
Once you've analysed the data behind your digital platforms you can build out a conversion rate optimisation strategy driven by your customer's experience. You can also use the data to understand where people might drop off or get stuck. It might be as simple as positioning a call-to-action somewhere more prominent on the page, or adding a pop-up before some goes to exit the window. This will help ensure your platforms are built with the end-user in mind, removing any potential barriers from conversion pathways.
Also consider how your page flows from the source from which they have been directed. Does the email, blog or social ad from which they have arrived have a similar look and feel to create harmony within the journey flow? Try A/B testing elements within the page, such as form position, pop-up as opposed to integrated form, or form length to try to aid conversions and reduce friction.
Mobile Experience
As many as 51% of people are now accessing the internet via their phones and tablets rather than desktop or laptop devices, so mobile responsiveness and optimisation is more important than ever. You want to make sure that wherever your customer chooses to interact with you, they're met with a consistent and functional interface.
It's a fine balance between streamlining your website for smaller screens and cutting out too much important information that can actually be more harmful than good. Again A/B testing is important here and will really help you to identify the most effective and successful layouts and functionality for mobile.
Email Marketing
When it comes to email, one size does not fit all. Segmentation will be your biggest asset, enabling you to target subsets of your audience with the most relevant content. This will help in all aspects, improving open rates and click-throughs.
Personalisation is also key, making your audience feel connected on a one-to-one basis as opposed to one of many. This again builds trust and connection to your brand. A/B testing of subject lines, headers and even body content and imagery can all help to gain greater insight into what works and what doesn't, shaping future comms.
Social Media
The first step in social media marketing is to assess from your personas which platforms they actually use most. Once established, it's an ongoing process to listen to your audience, see what they most engage with and listen to feedback in messages and DMs to shape future content.
Be clear on what your CTAs are and what you're primarily hoping to push from this channel. Are you wanting to drive people to your website, blog or sign up to a newsletter? Include key links within your bio and ensure your cross channel experiences are aligned in look, feel and tone of voice.
Use social monitoring to assess the success of social campaigns, and utilise closed-loop marketing reports to analyse the success of your integrated campaign.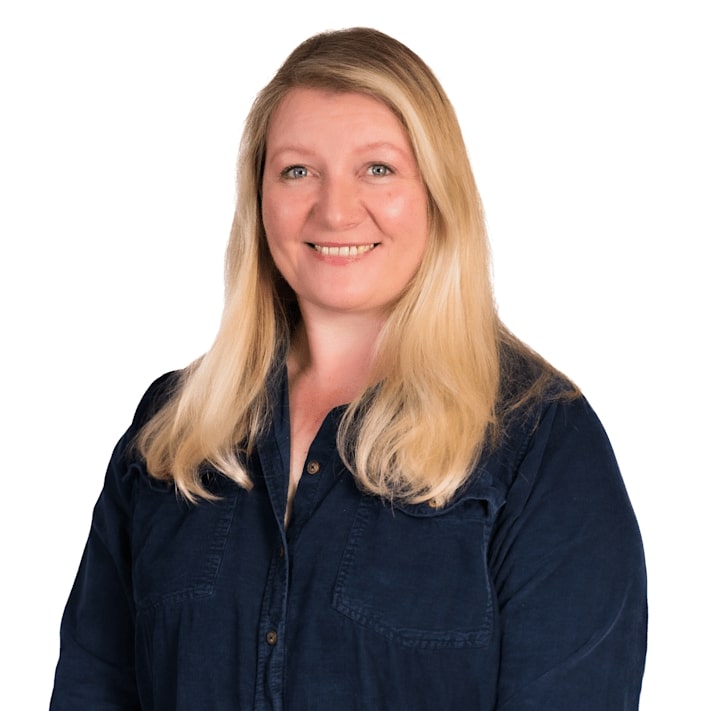 Jenny Bradshaw