What is conversational marketing? Well, it's all about building relationships with customers through a one-to-one approach, enabling companies to learn more about their customers whilst shortening the sales cycle. Conversations are fast becoming the preferred way to communicate and by adopting this method of marketing you can provide a more human buying experience for your customers.
We'll discuss...
Rather than traditional marketing methods, conversations offer fast responses due to them being a form of real-time interaction, making it much more convenient for customers. Understandably, sales reps can't be around 24/7, so how do you ensure every enquiry is answered? Enter, chatbots. Chatbots are just one of the conversational marketing tools available that helps manage your website traffic and answer enquiries after working hours have finished.
Let's go back a step: why do we need conversational marketing?
One of the main focuses of conversational marketing is that it's in real-time and offers instant answers. Previous marketing strategies tend to feature a lot of waiting, whether it be through emails or phone calls, the customer has to wait to be approached, which isn't particularly convenient. Adopting conversational marketing is a much faster process and allows the customer to come to you, when they're ready.
What's the strategy?

The idea of conversational marketing can seem a little out of sorts compared to the more traditional models so we follow Drift's methodology, which breaks down the process.
First things first, capture:
One of the primary steps of marketing is capturing your customer's information, and up until now, lead capture forms have been the way we do it. Whilst forms capture plenty of data, the process afterward of having to wait for a response can put the customer off continuing the journey.
Conversational marketing allows you to replace all of those long lead-capture forms with one-to-one, real-time conversations. A chatbot can be programmed to start a conversation by asking for customer information, for example their email or phone number. Instantly, you've captured data and can continue to help with their enquiry.
Next, qualify:
It's been said that the response time can be the difference between qualifying a lead or not, which is why chatbots work. They not only allow you to give a fast response, but enable you to be available 24/7, ensuring every lead is qualified. Programme your bot by creating a script - here's an example format:
Finally, connect:
When it comes to the final stage of connecting, it's time to pass over to the sales reps. Chatbots are able to intelligently route leads to the suitable sales reps based on sales territory and can even go as far as assigning specific reps to a lead. Sometimes a lead doesn't instantly respond after the rep has reached out, and if when they do come back, the rep is no longer available, a chatbot can step in until the rep is available again. This is a great way to keep your lead engaged.
Chatbot business benefits include learning a vast amount of information about your customers to the fact you can shorten the whole sales cycle, enabling you to qualify leads and close deals faster. It's definitely a sales method that every business should adopt, but how? Start small by simply adding a chatbot or other conversational tool to the sales process, and it won't take long to show the rest of your team how well it works.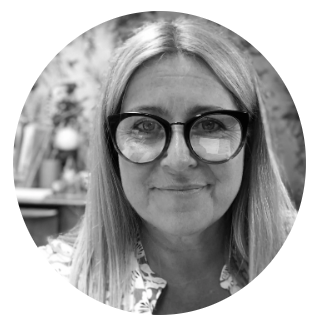 Pippa Adams, CEO