One of our latest development projects has recently gone live – a brand new website for Eastlight Community Homes! Designed for scalability and optimisation as the organisation grows.
Eastlight Community Homes was formed in 2020 after a merger of two Essex-based housing providers. As the biggest community-led association, their trailblazing approach means ensuring residents influence services. Residents tested the new website before it went live and their feedback was taken on board.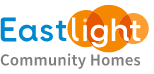 Why did they need a new website?
In order for them to successfully promote their services and effectively engage with residents, Eastlight required a new website that could showcase their services, values and strategy.
Following a competitive pitch process, Prodo was delighted to be appointed as their digital partner to deliver this new website.
Utilising our proprietary Cor-de development framework on the Umbraco CMS, we worked closely with the team at Eastlight to build a website that is easy to use both internally and externally.
Following design consultations and in-house development, we have created a scalable website for Eastlight Homes that has been carefully designed for an optimised user experience for existing and future residents as well as stakeholders.
Easy to navigate and accessible for all
The clear navigation, CTA structure and overall layout work in tandem to guide the user to defined outcomes and as such encourage continuous engagement. It has been built to WCAG AA accessibility standards with a built-in accessibility control tool, and is fully mobile-responsive by default, ensuring everyone is able to access what they need, when they need to. An independent organisation that represents people with disabilities, We Are Purple, tested the accessibility standards to top marks.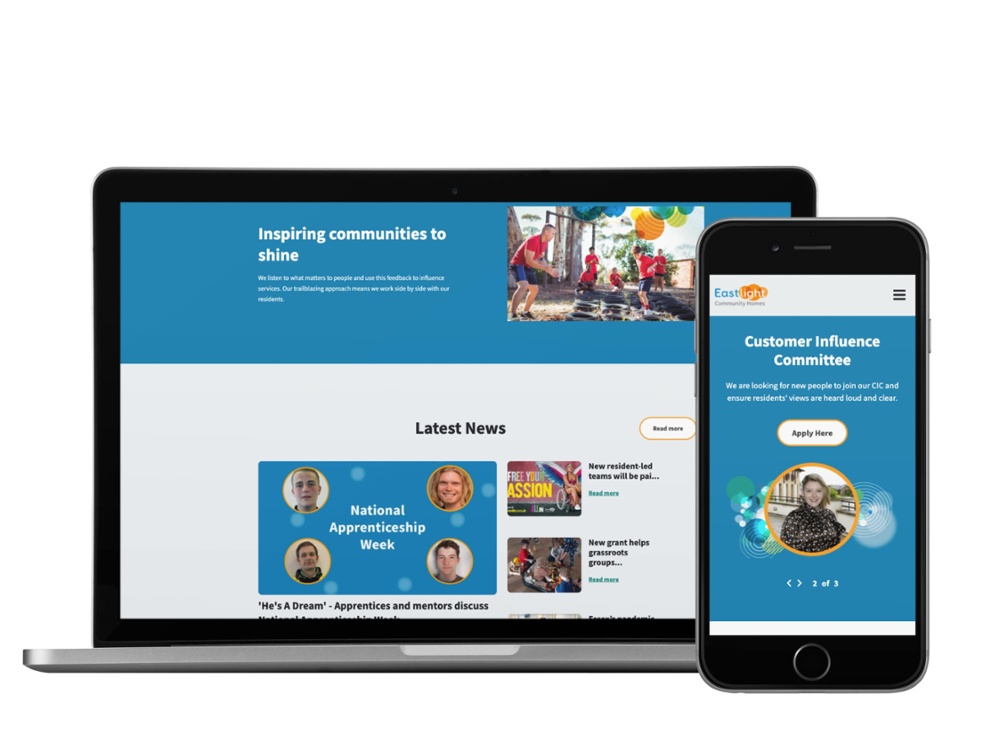 The Umbraco CMS lends itself to an intuitive and straightforward set-up and population. A bank of flexible drag-and-drop modules has been provided by Prodo, ensuring that the team at Eastlight can continue to build out the pages they require with no restrictions on module combinations.
A website that can grow with them
Liv Titmuss, the Senior Account Manager at Prodo for Eastlight Community Homes, said: "We've enjoyed working with Eastlight to help them achieve their ambition and vision for their new website. By using our Cor-de Go package it meant we could quickly make progress on the project and deliver what the team required. We look forward to continuing to support them in their digital journey!"
Sarah Cawley, Head of Communications and External Affairs at Eastlight Community Homes: "With the support of the team at Prodo, our new website has provided us with a fantastic channel to communicate and engage with our residents. It's easy to use and flexible and we're confident that as we grow as an organisation, the website can grow with us."
Take a look at the website here.
If you'd like to learn more about our web development services and solutions, feel free to get in touch and our team would be glad to help!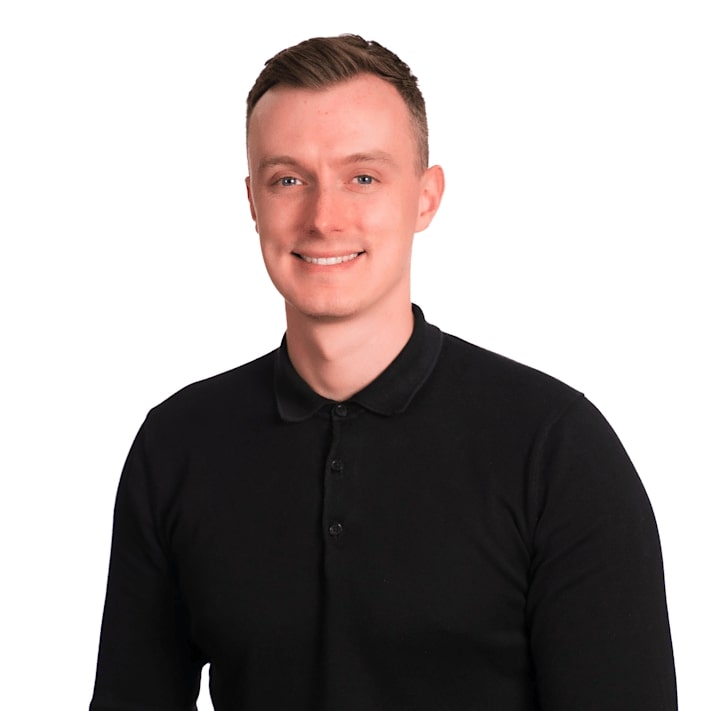 Jacob Howell