We might be biased here at team Prodo, but we love working with the best talent the housing sector has to offer. We've definitely made the call to start with our customers needs and challenges - their context, the complexity they are wrestling with in the operating environment and the problems they are trying to solve. It was a very concious decision, NOT to start with our product or a stable of associates to parade around like prized throughbreds at the races.
It's totally exhilarating when you flip that age old consultancy model, and more importantly it's providing Prodo customers with exactly what they need, when they need it and in an integrated way, so that our curated, handpicked associates can come together and solve problems in the round, in context and without the shackles of specialist silos.
I mean think about it…. Who wants to have a tech expert talk to you about a system, if you can't see how that connects to the customer experience and if seasoned housing professionals don't see it as the solution to their challenges. At Prodo we are only about three things….
Building Trust

Unlocking Capacity

Transforming CX
Sure, we have an award winning customer portal that enables real time 24/7 reporting, easy access, transparent engagement, tracking of repairs or complaints and is efficient enough to create the capacity to support digital exclusion or customers with different access needs, but for us it's much more about how we work together with the sector to deliver on those three promises.
And so we spoke to three of our top associates, all sector leaders in their own right to get their take on what we need to do to build trust, unlock capacity and transform CX
Arturo Dell is the Founder and CEO of Knowledge Industries, having spent his formative career at London boroughs and seeing the challenges of data immaturity and digital exclusion, he served as Executive Director of Technology, Data and Innovation at Housemark, where he worked with housing associations, local authorities and ALMOs on their data journey. He works closely with NHF, CIH, DIN and is a leading voice in the ESG space through his work with Covene. Working with us at Prodo, Arturo is a sector authority on all things digital and his expertise in transformation, from Board buy in and executive strategy planning through to process redesign and implementation is unrivalled. Although Arturo loves his technology - think Miro Board, interactive dashboards and algo's, he also loves to get his sleeves rolled up with post it notes and rolls of paper in faciltation mode, in Board rooms up and down the country. Arturo is transforming CX through his engaging co design and strategy integration.
Hannah Harvey is a CIH Board member, LGBTQ+ thought leader and Founder and CEO of HC-Star, having spent her career in diverse organisations across the housing sector, in London, the east of England and nationally as Housing Director, Operations Director, Customer Director and latterly as COO at Saffron Housing, covering everything from IT and HR through to asset management, housing ops and change so she knows a thing or two about getting it right for the customer. During her tireless work in 2020 she led a multi agency task force across South Norfolk, supporting communities through the pandemic. That grit and determination is now being put to good use for HC-Star and Prodo, where she is working with customer and housing groups to ensure that digital solutions address customers needs concerns as well as helping landlords to build trust and create capacity. Hannah is usually found out and about in a community in conversation with customers, making sure that whatever digital solution we offer at Prodo helps to transform CX and improve their perception of their landlords services, and ultimately drive tenant satisfaction. That is how she is helping us to build trust.
Amanda Leonard is Founder and CEO of Perfectstorm, and has been working with the housing sector at Board and Executive Director level over 12 years, having spent the previous 15 years in Executive roles for organisations such as Sainsburys, Granada PLC and Compass Group all over the globe. Having led on the Clarion merger, served as Commercial Director at Housemark and worked on complex post merger integrations and governance restructures, she is a leading authority on effective engagement, stakeholder buy in and delivery of growth and results. A sought after public speaker, she regularly works directly with resident groups, Boards and sector influencers to co design ambitious approaches to improving engagement, influence and customer voice and is often found waxing lyrical about how to cut through complexity in the current challenging operating environment. As a connector of people and activity, she gives short change to functional silos and believes that capacity is created through thoughtfully designed collaboration and a deep understanding of customers needs and preferences to target service delivery. At Prodo, Amanda leads on customer centric engagement and design ensuring that operating processes and all communication channels are connected, transparent and accountable. Amanda is helping customers to unlock capacity through targeted engagement, deep understanding of sentiment and appropriate communication channels.
So, what happens when you combine those characters, those experiences and those very strong opinions, passions and beliefs?
What you get is cut through - our customers don't have a technical solution that is implemented and moved on from, our customers don't have a new portal that delivers customer contact and is understood and supported by the people who work in housing management only and our customers don't have battles between departments on buy in, user acceptance, resources and costs. Because what we do is work with your strategy, your customers, your communication channels and engagement processes, your regulatory requirements, your housing management teams and your technology roadmap. We work with all executive directors and we understand your why before we get you to implement your what. Having senior associates on our team such as Arturo, Hannah and Amanda helps us to do that and it's what makes us a different to other technology providers.
We asked each of our fab three for one line about the why for them?
Arturo said "I get a total buzz out of seeing every function come together behind a business challenge, and using digitalisation to solve that and create additional capacity to support customers and tackle the many challenges that landlords face".
Hannah added "I love sitting on a room with a group of customers telling us what we need to do to improve service quality and build trust. Trust is at an all time low in the sector and much of what has broken that trust down has been created by lack of transparency and accountability. Customers I work with talk about their concerns and questions falling into a black hole. I'm really enjoying putting that trust and transparency at the heart of service delivery"
Amanda wrapped up saying "The sector has never faced such complexity, with significant economic challenges, multiple demands for asset investment and the biggest change to regulation for over a decade. Landlords are really grappling with the agenda and the only way to improve service, repair trust and transform customer experience is to create capacity. Digital helps to do that and also provides a transparent view for customers to hold their landlord to account, something that is key for consumer regulation too. I love using digital to support digital exclusion and contact needs and preferences as much as enabling digital for those who want to engage through digital channels"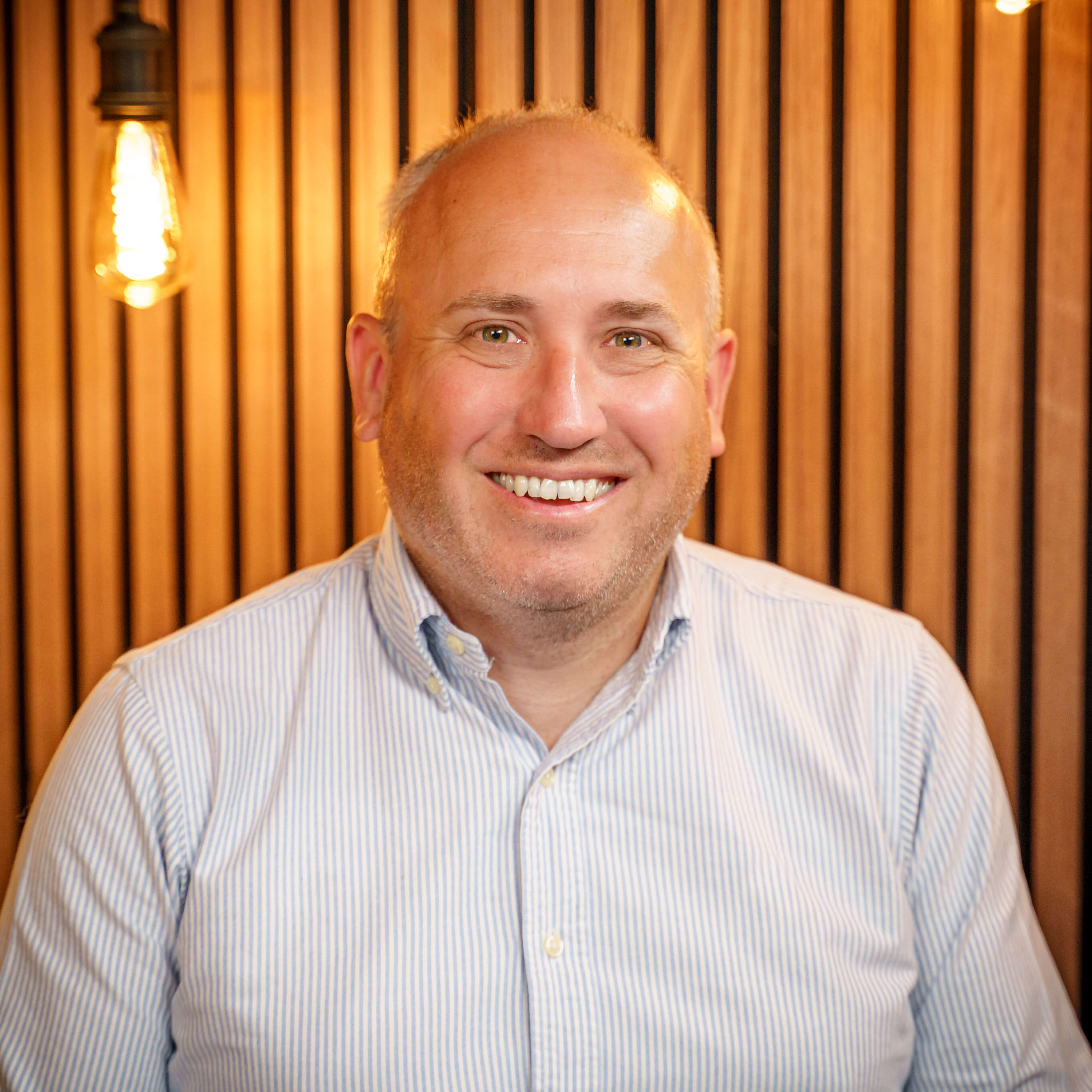 Rob Quayle