Housing associations are all about people – and, of course, your customers are always going to need your help, whether for a routine enquiry about a repair or rent payment or a more complicated issue that impacts their wellbeing. However, not every interaction needs to be handled personally, so how can you make sure that your team adds the most value through the most appropriate channels?
Let's start by stressing that the tools you need are already out there to help make the best use of your contact centre's time. Implementing technology that can automate responses to routine enquiries reduces the need for both face-to-face and phone contact by moving interactions to other channels and can make access to services faster and more consistent for tenants.
Using automation for straightforward transactions is a tried-and-tested approach that frees up human resource so you can spend it where it's needed most: dealing with complex cases and vulnerable tenants who may be facing personal challenges, from financial hardship to mental health issues, domestic violence or drug abuse.
Technology-based solutions are not only efficient but prove popular with tenants and contact-centre staff alike. For example, most customers like having the option of going online at a convenient time to sort out transactions such as paying rent. By removing waiting times, the tenant has the flexibility of completing these type of tasks at any time, regardless of business hours. This gives your team greater capacity and pleases your tenants – a win-win scenario.
What kind of transactions are best suited to automation?
Many transactions aren't complex and follow predictable steps – these repeatable processes that follow a logical path are ideally suited to automate online. As a rule of thumb, tasks that you should think about automating will have the following in common:
They're time-consuming and highly reliant on employee attention and involvement
They're affected by changes in demand, so involve peaks and troughs of activity
The information or process that's required to undertake the task follows a logical path that is unlikely to change from customer to customer.
The key to shifting such activities to other channels is to ensure that software solutions are user-friendly and intuitive. It's about creating the highest-quality customer experience, so it's important to understand what matters to your tenants and make sure that automation is not only easy to interact with but meets their needs and preferences.
5 steps for freeing up your contact centre
If you're ready to start exploring automation, there are a few obvious places to start...
1. Repairs
Repairs are one of the highest priorities for tenants, and frustrations can creep in when reporting problems and booking appointments is long-winded and or complicated. Eliminating the need to make a call to request, schedule or get updates on a repair can make the process run much more smoothly – using an online system is convenient both for tenants, who don't have to wait for office hours to get things moving, and the contact centre as well. It can make co-ordinating the maintenance team more straightforward too, particularly if a picture of the damage that needs rectifying is uploaded by the tenant.
2. Payments
Keeping payments on track is a key concern for housing associations while managing rent can be a source of stress for tenants. Making the payment process run as smoothly as possible is in everyone's interest.
Looking at the existing technology, payment providers are already using Interactive Voice Response (IVR). This allows customers to interact with a phone system via a telephone keypad or speech recognition, after which they can enquire about services through IVR dialogue. IVR technology can be integrated to make it easier to complete payments over the phone, with other options such as Paypoint meaning that a range of channels, including face-to-face, is also available.
IVR is evolving, and it's now possible to exploit the technology via smartphones. Intuitive visual IVR menu interfaces allow users to navigate through menus at a touch, call a contact centre operative, check hold times or request a callback.
While IVR can be highly effective in helping to manage calls, the optimal solution for payments has to be to remove the need for a call altogether and take the whole process online. (However, IVR can be a good middle ground for older tenants that do not wish to fully shift to online or do not have Wi-Fi.) IVR not only makes life easier for the majority of tenants but can eliminate the need to mail out paperwork such as quarterly paper rent statements, saving considerable resources to the benefit of the environment.
3. Live chat
Installing live chat on your website is a no-brainer when it comes to freeing up your contact centre.
Chatbots – fast, cost-effective and human-like – can be used within live chat to extend your contact centre's capabilities by pre-qualifying enquiries. Most customers expect to receive instant responses across their chosen channels at all times, so chatbots are a great way to give them that when your team isn't available. They can be easily deployed across different platforms and remove the likelihood of frustration that waiting can cause.
A significant advantage of live chat is that several conversations can be handled by one person or bot simultaneously, making it an efficient way to deal with multiple enquiries while reducing support costs. It's also worth noting the softer benefits too. A live chat button on your website is a confidence-giver – even if it isn't used, providing the option helps to build trust with tenants and website users alike.
4. Optimising your website
Consider how your main website is currently performing. One of the most obvious (but often overlooked) options to help free up your contact centre is to adapt your site to manage the number of calls and face-to-face appointments you receive.
It's a quick win to look at the user journey on your website and make changes to encourage tenants to progress their enquiry online. This can be achieved by something as simple as adding dropdown options on contact forms or by providing quick links directly to the most commonly requested information. Talk to your contact centre about what these queries are as a starting point.
5. Use your website to feed a payment/repairs portal
Moving beyond fine-tuning your website to make online interactions easier, you can use it to feed a separate payment/repairs portal – made possible by improving the design of your homepage to clearly signpost how to reach the portal. Removing the frustration of navigating through different menus to find the correct option increases the chance of transaction completion without the need for a phone or face-to-face interaction.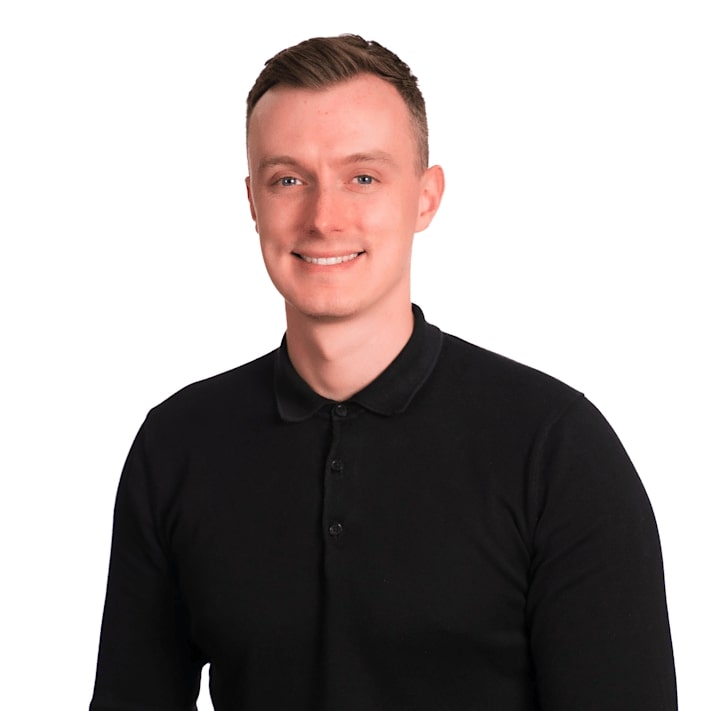 Jacob Howell