In this article, we will be discussing the new Google Analytics 4 (GA4) platform which is set to launch in July 2023. We'll cover how to switch your current system and bring you up to speed on its key features.

In the past year, Google reported that GA4 would be introduced as the default software for all users, replacing the current Universal Analytics platform, but what does this mean? And when will this happen?
Well, from the summer of 2023, the Universal Analytics platform will stop processing any new hits, whilst the 360 Universal Analytics will stop in the following October. This may seem a while away, but it'll be here before you know it. So, it's a good idea to get ahead of the game and prepare for the future. To help, we've comprised some useful information below...
The importance of GA4
Google Analytics is utilised in a large proportion of organisations and is crucial in many digital strategies. It helps to create improved tenant experiences by understanding and analysing user behaviour. However, just like many areas of digital, data is also rapidly evolving, the way that your tenants interact being a key contributing factor.

With this in mind, the way analytics is approached needs to be adapted. From this, GA4 was born, a drastic update on analysing and reporting. This update came from a beta property which was introduced in 2021, called 'App + Web'. Being future-proof is the main aim of GA4 and to get rid of any cookie-sized gaps that are currently present in analytics. This is looking to be completed in 2023, with Google phasing out any third-party cookies.
Google stated "Because the technology landscape continues to evolve, the new Analytics is designed to adapt to a future with or without cookies or identifiers. It uses a flexible approach to measurement, and in the future, will include modelling to fill in the gaps where the data may be incomplete."

GA4 has been created with machine-learning capabilities, meaning it will fill in any gaps when consent by the user has not been provided. In a nutshell, this new platform has a much more diverse approach to tracking the entire user journey, opposing the way that Universal Analytics splits each interaction into platforms, sessions and devices. In addition, it recognises how the landscape is changing and is 'privacy-centric by design', helping to protect organisations and data from any regulatory restrictions in the future.
What are the key features of GA4?
Prove ROI through data-driven attribution credit
GA4 places attribution credit to more than simply 'the last click', instead you are able to see the influence of conversion on all of your communication.
Discover the end-to-end tenant lifecycle
With GA4, you can truly understand your tenant's lifecycle by having a complete view across each touchpoint of their journey. This valuable insight allows you to provide a better experience for them as they navigate through your digital presence.

Compliance and business controls
With privacy being crucial within an organisation, GA4 aims to reduce the number of user-level data used, for example cookies that an organisation is collecting, with little impact to the measurement function. This helps with conversion and engagement analysis, whilst still complying with any legal restrictions.

Increased outcomes and insights from data
GA4 and machine-learning work hand-in-hand, helping to predict insights regarding user behaviour. Along with emphasising crucial insights that will aim to improve tenant engagement and adoption of digital platforms.
What is the difference between GA4 and Universal Analytics?

'Goals' are now known as 'conversions'
Goals have increased from 20 to 30 and are now being referred to as 'conversions' within GA4. In addition, these conversions are now linked to events, so it's important to set these up against your current Google Analytics account.

A makeover
This new platform has an effective streamlined homepage, that includes customisable widgets and views. Data will be combined in a central overview that includes topic-specific insight that will be split into different scorecards. This means it will be much more friendly to users, with increased flexibility if the scorecard needs to be changed in placement, size or shape.

A new focus on 'events' rather than 'sessions'
Whilst Universal Analytics is based on a unique sessions model that collects data that groups interactions within a set timeframe, GA4 uses an events-based model. This model includes extra information such as user location and page title for increased accuracy reporting.
What next?
The future of analytics is GA4, it will be the main platform for both analysing and collecting business data. Google will be investing a lot in improving this platform, so it's vital your organisation fully understands it.

It's best to get started with the system as soon as possible, so that you will be in a good position to begin collecting data straight away, instead of when the UA cut-off point is. To begin with, all you will need to do is generate a Google Analytics 4 property, as well as your current properties.

We can not wait to watch GA4 evolve! Keep an eye out for more useful information and features. Do you have any more questions? If so, we are here to help, contact us today.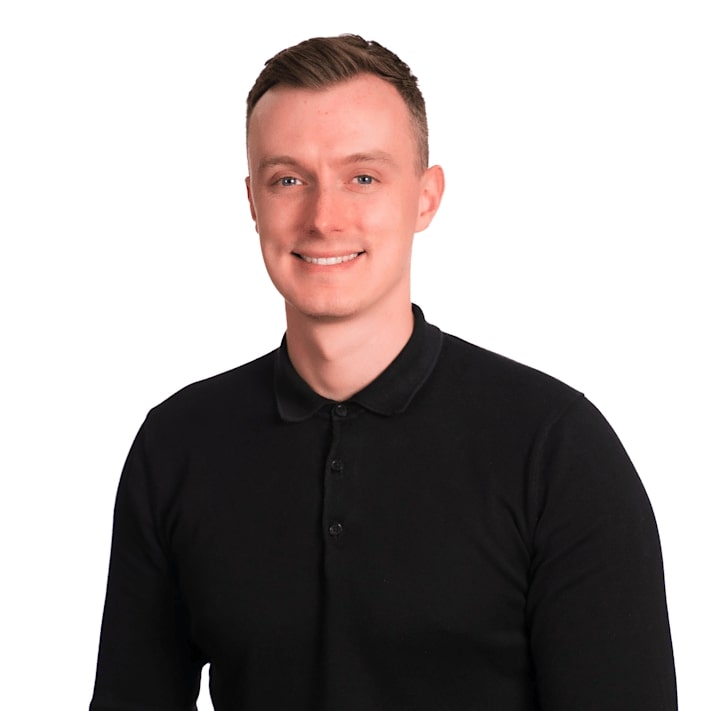 Jacob Howell