In 2016, YouTube overtook Facebook as the second most visited site on the internet. By looking at the most popular YouTubers in 2007 and 2017, we can see how video consumer habits have changed over the last 10 years.
Let's go back a whole decade to 2007 – the final Harry Potter book was released by J.K. Rowling, the first iPhone was released, and a man by the name of Michael Buckley was one of the most popular YouTubers. Michael Buckley, or Buck, was one of the few that received over a million views on most of his videos.
Fast forward ten years – Apple has just released its seventh instalment of the iPhone, Harry Potter is in the cinemas (as Magical Beasts) and Michael Buckley is still on YouTube – and things aren't quite the same for Buck. Though his videos are almost identical in format, Buck's views-per-video don't get anywhere near the million mark, in fact they struggle to reach 10,000 views.
Buck, if you're reading this, you can take solace in the fact that this isn't because of you, it's because of the change in interests of online video consumers. A YouTuber who's benefited in this shift is Caisey Neistat. What's the difference, though? The difference is the nature of their video formats – Caisey is documenting and Buck is creating.
An interesting (though a little simplistic) way of thinking about this is to notice which way the camera is facing. True, Caisey often faces the camera at the start of his video, but for the majority of his content he's behind the camera (documenting) – and that's what he's famous for. In 2007, Buck was – and still is – exclusively in front of the camera.
How can we apply this to video marketing for businesses though?
What we can learn from this, then? Well, what you need to realise is that to optimise your video output you need to make it fit in with what consumers want to watch. Here are the two major things that you need to incorporate to get you off on the right foot:

Unscripted
Today, every industry has thought-leaders, so you need the person/people in the frame speaking to camera fluently without the aid of a script. The trouble is, if you're speaking to camera from a script, realistically you can't portray any authority on the subject you're speaking about. Even if you're not documenting (or supplying commentary on a subject) and you're speaking to camera, no scripts please – nobody wants it.
From our experience, the best way to achieve this is by letting the presenter in the video decide what they're speaking about. If the speaker and the subject just don't line up, pick a new speaker or a new subject.
Production
It was natural for YouTubers to emulate TV-style production when it first came about – that makes sense. But now we have platform-specific data, it makes sense to stick to what the data tells us. You now see that studio set-ups aren't widely used anymore and, if they are, they're mostly used as just part of a wider video. You don't need to confine yourself to the constraints of a studio, it doesn't make sense. Change your surroundings, go out exploring, record conversations, meetings and decisions being made and then add context to them with pieces to camera – remember people increasingly like to watch documented content, and decreasingly like to watch created content.
Other than being popular with video consumers, what do those two approaches have in common? By scrapping scripts and studio set ups, you're actually saving time – and that's always at a premium. If you've made it to the end of this article then you'll probably be interested in this, too: Five important video content predictions for 2017.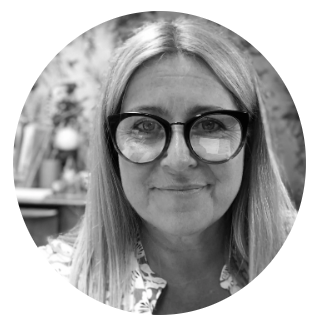 Pippa Adams, CEO