Recruiting a content marketing manager is a key decision when you adapt the structure of your marketing team to allow you to create more compelling content. They'll need a very specific set of skills and attributes - you may not have thought of all of them. Here are the most important qualities to look for when you're starting the search for a content marketing manager, and you can find out more about content marketing by viewing our video here: Content Marketing, Explained.
Transcript
So you're looking to recruit a content marketing manager... There are a lot of things you need to think about before you put that job advert together, so let's run through the key qualities you're looking for.
Firstly
It sounds obvious but you need somebody that can really write well and edit. Solid writing skills are an absolute essential and a really firm grasp of grammar.
Secondly
You need somebody who's empathetic and likeable - they're going to have to interview people and get your staff to open up so it's really important that they've got the right people skills to get people to engage with them.
Thirdly
They've got to be creative, they've got to have lots of curiosity surrounding maybe quite 'dull' subjects so you need somebody who can take a creative approach to dry subject matter and make it interesting.
Fourthly
It's maybe not an obvious one but they need to be able to dig into the data to work out what's working well to maximise your campaigns.
Lastly
Don't forget about project management; you're going to need somebody who's really well organised and goal oriented. There's going to be lots of different activity going on so you need someone who can keep track of it all and make sure that they get things over the line.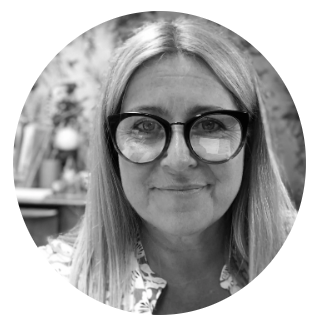 Pippa Adams, CEO