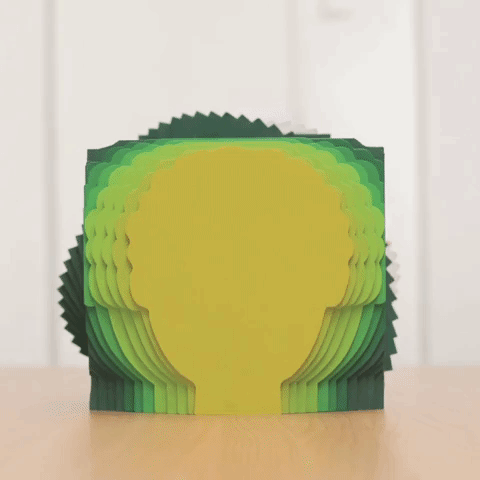 Lead nurturing is the process of initiating and maintaining relationships with prospective customers. Focusing on a defined target group, this form of relationship building with a potential client is especially important for prospects who aren't yet ready to buy a company's product.
In a fast-moving world with very changeable consumer behaviour, closing a sale has become an ever-evolving task. According to research by Gleanster, around 50% of leads are qualified but not ready to purchase right away. Also, as examined by Aberdeen Group, it takes around 10 marketing-driven touches for a lead to convert from the top of the funnel into a paying customer.
With this in mind, paying special attention to your sales funnel is crucial in the lead nurturing process. Filling the funnel with valuable information and actionable insights is key in not only generating new leads, but evolving existing cold leads into higher possibility, qualified leads.
So, where should you start with it all?
Targeted content
Well, through targeted content of course! Hubspot says that leads nurtured with targeted content contribute to an increase in sales opportunities of more than 20%. Structuring your website with content marketing in mind will allow you to lead nurture in a natural way. Ideally, you want your content to have a 'chain-effect', when a lead digests one piece, they get enrolled into a chain of content, or a 'workflow', which nurtures them down the sales funnel into a purchasing customer - the most important idea here is that they want to be in this chain!
So, consider the following areas as must-haves and always make sure that content has a clear call to action (CTA), allowing your lead to access yet more relevant content:
• Strategic landing pages: With forms, a blurb and engaging imagery.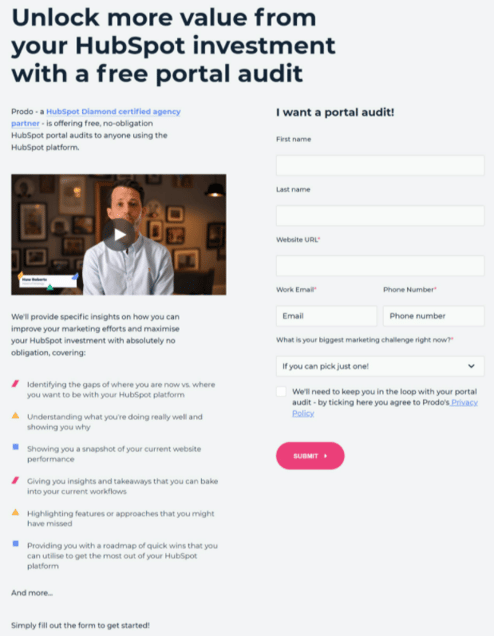 • Blog: Made up of articles
and/or vlogs which address pain points, as well as reactive content to show you have your finger on the pulse of marketing innovation.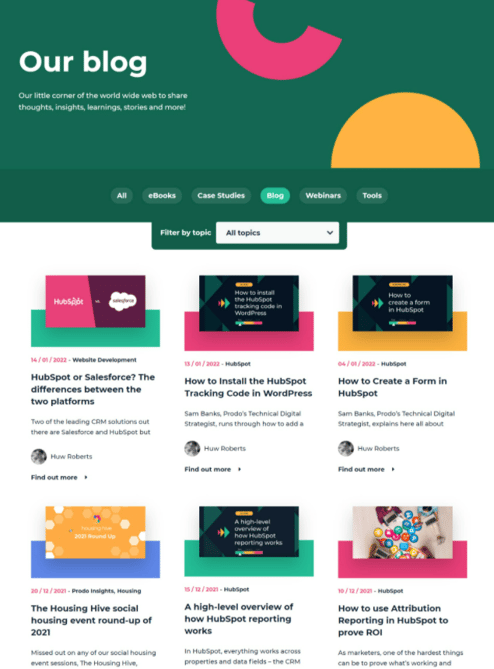 • Resource centre: Consisting of gated content offers which answer the pain points of your prospective customers.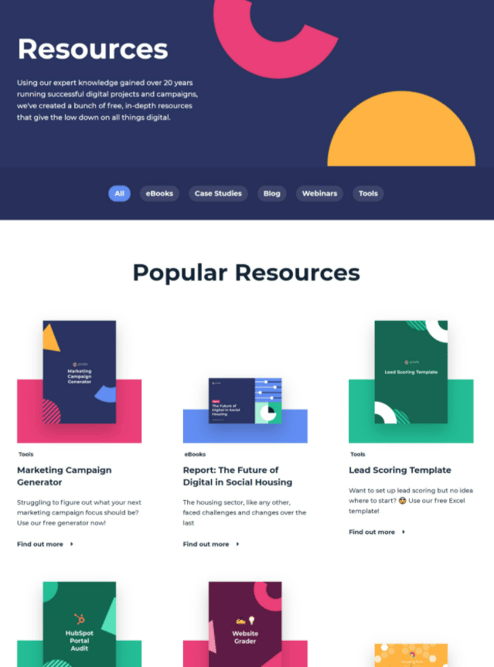 What if I have no blog?
If your website can't accommodate your content, to say it's 'a bit' of an issue is an understatement – content is still king. However, there are ways around this without having to build a new website, as some content management systems can be integrated with your existing site.
Two content marketing quick wins:
1. Share content on social media
Social media widens your audience and provides an additional touchpoint for your leads, so develop a social media plan that will allow you to share your content on the social platforms with the greatest appeal for your key personas. Think about Instagram and Snapchat story functions to further amplify your content.
2. Share content on messaging platforms
Messaging platforms are on the rise – according to Oracle Technology, 65% of consumers prefer using a messaging app when interacting with a business. So imagine if you can use them to distribute content, that'd be good, right? Thankfully, you can: Whatsapp Business and Hubspot's messaging platform (with Facebook integration) enable you to mass-distribute content through the 'broadcast' function, meaning your content can be sent through your audience's everyday, and preferred platforms. So, shout about your business Whatsapp number, encourage DM sliding – you'll be sure to heat up those cold leads in no time.
'All hail, king content!'
Targeted content is still one of the best ways to re-engage cold leads. By offering helpful, relevant content, cold leads will not only start to show initial interest, enrolling in your lead nurturing system, but they'll become more informed about the products and services your company is offering. Along with your other lead nurturing tactics, targeted content helps to move leads further down the sales funnel with every publication, switching previously cold leads, into fully-fledged, qualified ones.
Multi-channel lead nurturing
Thanks to technology and the popularity of mobile, your prospects scroll and tap their way through new channels of communication. With this in mind, you must utilise multiple channels to optimise your nurturing strategy.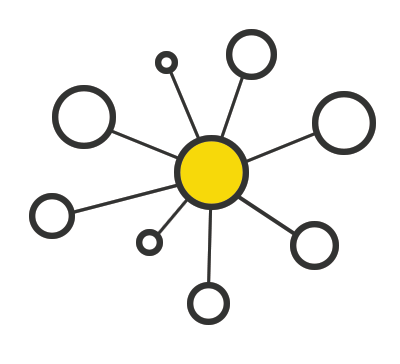 Effective multi-channel lead nurturing frequently involves a combination of marketing automation, email marketing, social media, paid retargeting, dynamic website content and direct sales outreach. To ensure a seamless execution of lead nurturing, you really need to ensure that your sales and marketing teams are well aligned and working in synergy.
Three multi-channel quick wins:
1. Personalise your emails – A recent study by Experian showed that personalising your emails can generate up to x6 higher revenue per email than non-personalised emails. Use your CRM's email marketing functions to ensure you include the first name of any lead you contact, and the copy is relevant to the content they're consuming.
2. Social media optimisation: LinkedIn's status function can be used not only for content amplification, but also to encompass thought leadership. Making your key salespeople seem more human and accessible will not only encourage engagement on this specific social platform, but it will drum up more interest on any content you post about. In this way, you can optimise your social media to reach a wider, more engaged audience, picking up cold leads and making them more qualified along the way.
3. Messaging platforms: As touched on before, data suggests that 65% buyers today prefer engaging with a business through a messaging app above any other means of communication. So start thinking about utilising messaging platforms such as WhatsApp Business, Facebook or LinkedIn messenger for communicating directly with leads, or for distributing content as mentioned above. Don't have time to do this manually? Consider automating these processes with a fully-integrable chatbot (note – a chatbot integration isn't currently available for WhatsApp Business).
Lead scoring
According to Hubspot, 68% of successful marketers cite lead scoring based on content and engagement as the most effective tactic for improving revenue contribution from lead nurturing. So what exactly is lead scoring? Essentially, it's a methodology used to rank prospects against a scale that represents the perceived value each lead represents to the organisation. Lead scoring can be used in most marketing automation platforms by assigning numeric values to certain website browsing behaviours, conversion events, and even social media engagement. The ultimate purpose of lead scoring is to identify which leads should be followed up directly by a sales rep and which should be nurtured further down the funnel.
Two lead scoring quick wins:
1. Align lead scoring with the sales process: Leads can be ranked based on multiple factors such as interaction with website content, response to an email or a request for product information. The higher the score, the more likely the lead is to become a customer. Aligning lead scoring with the sales process ensures that your sales team is only reaching out to prospects who actually want to engage with your business. Scoring cold leads based on their previous interactions with your business will give you a better understanding of why they interacted with your business in the first place. From there, you can decide how best to turn cold leads into qualified ones; by producing more content that revolves around resolving the pain points of these leads, you can shift them further down the funnel.
2. Lead score with your CRM platform: Optimising the value of your CRM platform and marketing automation tools can make the difference in re-engaging cold leads. Assess which customer data is most valuable and, in a workflow, automate the subsequent actions that will trigger as result of their engagement. For example, if a prospect has downloaded a gated middle-of-the-funnel piece of content on your website, they'll enter a workflow that will email them with a new bottom-of-the-funnel case study.
Contact
So you've nurtured a load of cold leads, scored them, they're a fit, they're on their way to becoming qualified, it's time to sit back and relax right? Wrong! The time to nurture is never over until a close (and even then it's time to move to the 'delight' phase). According to a study by CEB, buyers are now 57% of the way toward a buying decision when they first make contact with a salesperson. By lead scoring properly, you should be able to trigger a sales call when it's appropriate – and not before. Everyday communication methods like WhatsApp Business and LinkedIn Messenger can also be a more natural, non-invasive approach to making not only initial, but continual contact throughout the buyer's journey.
One contact quick win:
1. Optimise contact with quick follow-ups: Timely follow-ups are key at the contact stage. According to Hubspot, the odds of a lead entering the sales process, or becoming qualified, are 21 times greater when contacted within five minutes as opposed to 30 minutes after an inbound lead converts on your website.
Marketing and sales alignment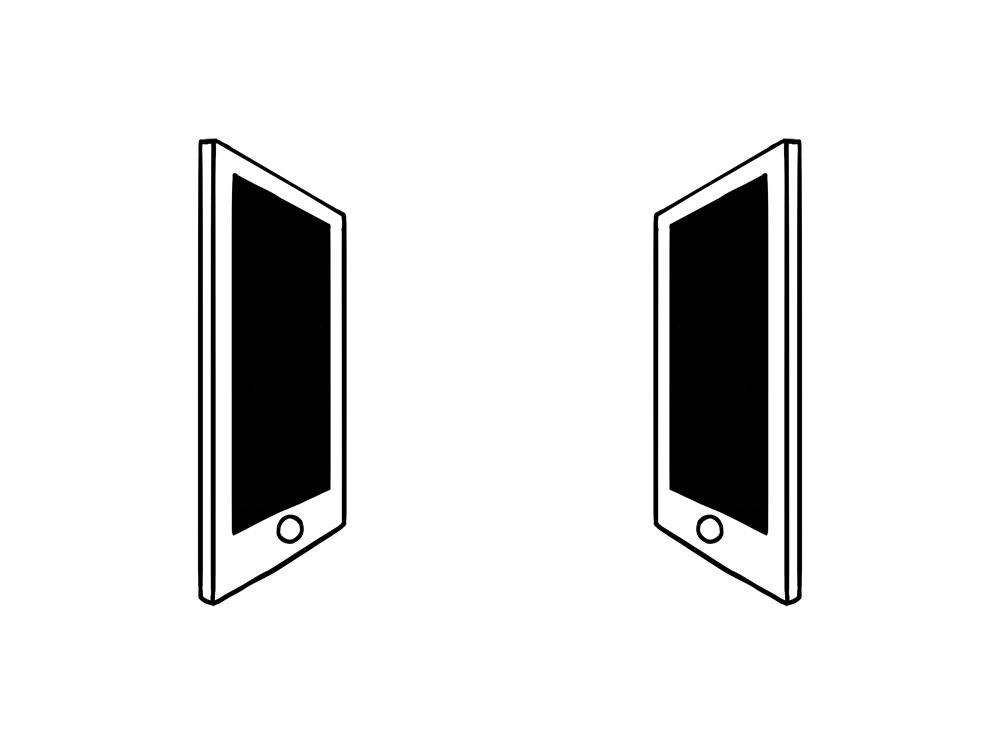 According to Hubspot, 89% of companies that align their sales and marketing lead nurturing efforts report measurable increases in the number of sales opportunities generated.
First off, good practice is to sit down and identify exactly what constitutes a cold lead and a qualified lead. If you have an automation system in place, then you'll be able to detect qualified leads in real time. With this, a mutual understanding regarding demographics, behaviour and attributes that constitute a marketing qualified lead (MQL) or a sales qualified lead (SQL), are important to ensure your sales and marketing are unified and working off the same criteria.
For both sales and marketing to contribute to lead nurturing, you'll also need to identify when prospects should be transitioned between teams as they progress down the funnel.
When producing your lead nurturing strategy, map out how you can apply triggers such as lead scoring, pageviews, workflow enrollment, conversion events or sales contact, to transition leads from automation to direct one-on-one outreach.
Mutuality over expectations, responsibilities and goals in sales and marketing alignment should be outlined in a sales and marketing service level agreement (SLA). Creating a formal sales and marketing SLA will help with accountability, meaning, the two teams are fully aware of their respective duties for converting leads and nurturing them into paying customers.
By aligning your marketing and sales you really can start nurturing a cold database into a red hot pot of purchase-ready leads.
Get tailored campaign ideas that solve challenges specific to you via our free Marketing Campaign Generator.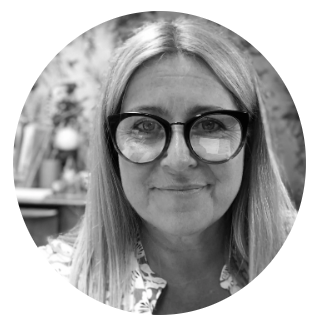 Pippa Adams, CEO