So we all want to do more with less, right? Budgets being what they are, it's a necessity to keep on stretching your marketing resources that little bit further. So what if there was a group of fans ready to shout about your services, with no expectation of anything in return? This is where an inbound marketing strategy can help...
It might sound too good to be true, but brand advocacy is free to you, bar a bit of time for thinking, planning and implementation – your reward for being a good corporate citizen who treats your stakeholders with the respect and care they deserve. When you've finished polishing your halo, it's time to work out how you can incorporate brand advocacy into your inbound marketing strategy to maximise its impact.
What's the context?
Third-party endorsement – "the solicited or unsolicited recommendation or testimonial from an entity (usually a customer or user) other than the manufacturer and seller of a product or service" according to businessdictionary.com – is nothing new. In the past, the most effective endorsements might have been limited to experts, journalists and celebrities, but the explosion of the internet over the past 20 years has made it incredibly easy for everyday people, whether customers or employees, to become brand advocates who can share the love online. Regardless of each individual's limited reach, the cumulative effect is impressive and there to be harnessed.
Brand advocacy begins at home
At this stage, you might be thinking that building brand advocacy is an incredibly complicated task. Stop right there! You've already got a host of enthusiastic fans on your doorstep (we hope) – your employees are very own ready-built rockstars and can help you to promote your company's culture and values, in particular. There's a two-fold benefit here: if all goes according to plan, your organisation will not only come across in a favourable light to potential customers, but to prospective employees, boosting both lead generation and recruitment simultaneously.
All things being equal, people do business with people they like, so don't underestimate the value of a strong culture fit. It might sound a bit X-Factor, but 'likeability' can make a big difference in business. The better you can showcase your organisation through your employees, the more positively the outside world will see you.
How can you use your inbound marketing toolkit to help get – and keep – your team talking? For a start, you can automate outreaching company news to them via email, to encourage them to share the good news. Regular updates will not only keep everyone in the loop on what's happening, but can act as triggers for sharing if you give the right prompts.
Be mindful that certain social platforms such as Twitter won't want to see 'spammy' bulk-tweeting behaviour through pre-scheduling posts across multiple accounts. And remember that, on LinkedIn, content shared by individuals has a higher organic reach than posts from corporate pages. Our advice is to provide training and guidelines on the best way for employees to share content on different platforms to ensure that amplification is both appropriate and authentic.
Employee-generated content can help your inbound efforts go further, too, supplementing planned-in content with additional proactive and reactive material produced by motivated staff with something to say. Why not add some gamification to the process with points scored for sharing and generating content, shout-outs to the best brand ambassadors and awards for the real superstars?
Turning your customers into advocates
Who are your top customers? The chances are, you've invested a lot of time in creating strong relationships with them – and the payback is that they will be happy to talk and write about you positively. This is your opportunity to generate trustworthy content around the help that you've provided. User-generated content, from testimonials to reviews, will resonate with customers' peers in a different way to your own, thanks to a shared understanding of common pain points.
Think of this as your chance to really go to town in the 'Delight' phase of the inbound methodology. For instance, your star customers will no doubt be pleased and flattered to be asked for their input on your content ideas, giving you valuable insights into how to fine-tune your content assets. By giving them a stake in new content, you're also priming them to share the finished article.
Use your marketing automation software to build continuing contact into your sales sequences so that your team can trigger requests for input once a lead converts: this might be a request for feedback on a product or service purchase, sharing a survey or requesting a product review, as well as more generic contact such as news distribution and product updates. The work involved in setting this up is relatively minimal and gives sales representatives another opportunity to stay close.
By building strong relationships, your customers become brand evangelists who'll be willing to share your content. More than that, they'll be willing to extend it – believing in your brand means that there's a certain kudos attached to talking about it, whether in person or online.
Asking for reviews
It's a potentially sensitive subject: how blatantly should you ask for reviews? Here, there's no room for modesty. If you believe in your brand – and why wouldn't you? – you have to assume that a happy customer will feel the same way. Pick and choose who and how to ask, though, and be very careful regarding incentivisation. Trying to elicit reviews by offering discounts, vouchers or even cold hard cash isn't best practice and could get you into hot water.
Make it easy for your customers to leave reviews by supplying them with links and guidance, as well as a variety of sites to choose from. You'll need to create invitation email templates, tailored to the kind of review you're seeking (company or products, or both; third-party site or direct testimonial) and decide on the actions that will trigger your review requests during your onboarding process. For instance, you might send out a satisfaction survey, with a score over a certain percentage indicating that it's the right time for a review request.
The current trend according to ReviewTrackers is towards more and more positive reviews, as opposed to constant brand knocking. They're becoming increasingly relevant in prospects' decision making too. Right now, Google is the most favoured review site, followed by Facebook, with dedicated review sites growing more slowly.
Once you've got your review in the bag, don't be the kid who leaves the party without saying 'thank you' for the goodies. Over half of reviewers will expect a response from you – they're ready to interact some more, so please do make your gratitude known. And an unfortunate 63% of consumers don't hear back from the business they've reviewed, no doubt leaving them feeling sad and slightly unloved.
Build a brand advocacy programme
If you want to focus on creating an emotional connection with your internal and external stakeholders to grow your fanbase, why not put some structure around your efforts and build out a full brand advocacy programme? Using the inbound tools you already have, you can make it easier for your fanbase to bang the drum on your behalf – a cost-effective, sociable strategy that encourages engagement with real bottom-line benefits.
Need some tips on how to use an inbound approach? Download our ebook 12 Steps to Planning Your First Inbound Marketing Campaign.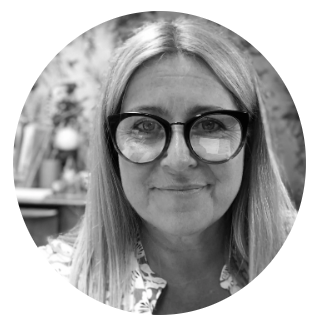 Pippa Adams, CEO