Lead nurturing is the process of building relationships with potential clients even though they may not yet be ready to buy, and is essential to the success of your marketing and sales strategy. Read on to find out how you can use content marketing for lead nurturing...
Now more than ever, closing a sale is a cumulative result based on persistence, insight and planning. Research by Gleanster shows that, typically, around 50% of leads are qualified but not immediately to purchase, and it takes around 10 marketing-driven 'touches' for the lead to convert from the top of the funnel into a paying customer, according to Aberdeen Group.
If lead nurturing is the route that carries your prospect toward the end goal of a sale, then paying close attention to your sales funnel is a must. Filling that funnel with useful, relevant and timely information is the crux of content marketing.
However, if you pour random content into your funnel, you may end up with murky information that your prospects have no motivation to work their way through.
How to supply the right content at the right time? It all comes back to understanding the buying cycle and using content mapping to entice leads along the way.
The buying cycle and content mapping
It might sound complicated, but content mapping really is as simple as this diagram shows. While you might break your buying cycle down into further components, it can be reduced to three key stages: awareness, evaluation and purchase.
Certain content formats are suitable at each of these points in the cycle. Map the content you have to each stage and you'll start to see a natural flow (or potentially some gaps).
Mapping marketing offers
Marketing automation platform Hubspot recommends asking yourself four questions when content mapping:
1. What are the logical pathways to take a lead from awareness to evaluation to purchase?

2. Which specific content assets can be used along these pathways to help take leads to the next stage of the buying cycle?

3. What content assets are you missing?

4. How do you need to adjust the messaging in those content areas to align with the persona you're speaking to?
This leads us onto the question of defining how to pinpoint where a lead is in your buying cycle. The answer: lead scoring.
Lead scoring
Ask yourself how good a match the buyer is for your usual brand persona, think about demographics, firm type, size and BANT - budget, authority, need and timeline. You can find out lead fit by collecting data from the prospect through gated content.
You can then look at how the lead is engaging with you, and start attaching numerical values to his or her behaviour. This can include:
• Amount of time spend on your site
• Engagement with you on social networks
• Pages visited, with varying scores based on likely associated buying intent
This process will help you to determine when the lead's ready for you to approach them. In the meantime, you can continue to nurture them by serving them appropriate content for the stage in their journey. Find out more about lead scoring here.
Using email to serve content
Once you've defined your buyer journey and mapped out your content, email is still an effective way to get the right information out at the right time – however, there are a few things to consider. Here are five key points to think about:
1. Your lead must have opted in to receive communications from you, or you could be lining yourself up for a hefty fine.

2. Blanket emails don't work so avoid 'blasts' and make sure you segment your audience as much as you can, so that email campaigns are highly targeted and relevant.

3. Aim to establish two-way communications and make sure that you provide the opportunity for a response and tailor the next email accordingly.

4. Use email to connect social and website content by using an integrated and coordinated approach.

5. Measure ROI. Sales are the ultimate metric, don't get overly distracted by opens and click-through-rates (CTRs). Make sure your email platform can be integrated so you can evaluate success properly.
You can create an email workflow manually but realistically, automation is the answer if you want to do it well and at scale. You can read more about that here.
Content on your website
Structuring your website with content marketing in mind will allow you to lead nurture in a natural way. Ideally, you want your website to act like a pinball machine, so that you can ping your lead from one piece of relevant content to another.
Consider the following areas as must-haves and always make sure that content has a clear call to action (CTA), allowing your lead to access yet more relevant content:
• Strategic landing pages
• Blog
• Resource Centre

If your website can't accommodate your content, you have a problem! However, there are ways to get around this without having to build a new website, as some content operating systems can be integrated with your existing site. Bear in mind that, longer term, the optimal solution may be to overhaul your site.

Share content on social media
Social media widens your audience and provides an additional touchpoint for your leads, so develop a social media plan that will allow you to share your content on the social platforms with the best appeal for your key personas. You can find some sound advice on creating social media content processes for a structured approach here.

Know when to make contact
Today's buyers are savvy and like to be in control – by the time they're ready to speak to you, they'll have done all the research on you and your competitor, they'll have a good idea of what they want and will already have some firm ideas about the solution.
According to a study by CEB, buyers are now 57% of the way toward a buying decision when they first make contact with a salesperson. By lead scoring properly, you should be able to trigger a sales call when it's appropriate and not before.
Marketing automation
To keep filling your sales funnel, you'll need many more leads than you can practically nurture manually – that's where marketing automation comes in. If a small marketing team can only successfully nurture a small number of genuine two-way communications (let's say 50), then it's clear that you're going to need to work smarter.
If you don't already have a marketing automation platform, put this to the top of your list. The best solution for lead nurturing may be to opt for a platform that offers an all-in-one answer: a built-in CRM, lead scoring, marketing automation workflows and a content management system.
Many marketing teams are still juggling CRM on spreadsheets and missing opportunities to supply the right message at the right time to the right person. If that sounds familiar, you're not alone.
Find out more about lead nurturing using a marketing automation platform in our article What is Hubspot?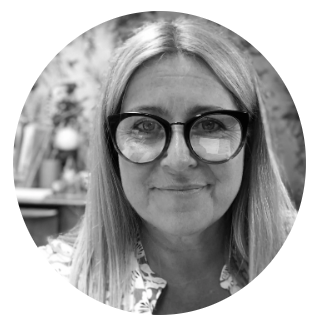 Pippa Adams, CEO