Googles "The best CRM"...
returns "about 166,000,000 results"
– welcome to 2018. In truth, rapid advancements in technology have given birth to almost too many options where software's concerned. Along with information overload, as facilitated by our friend the internet, it really can become overwhelming when it's time to choose your CRM.
If you're working your way through the CRM mire right now, here are our Top 5 Tips to keep in mind...
1. Make sure your CRM can be fully customised
Every business has unique needs – one of these is a fully customisable CRM to cater to the requirements of your organisation. To ensure your sales reports align with your business activities, think about how you can create custom fields, tags and email templates (integrations such as Sigstr can be useful here). In fact, integrations more generally are important here, too: you'll need the latest automation software, such as chatbots, as well as your chosen social media channels, to be easily integrated into your CRM to optimise how you manage your relationship with customers fully. Don't forget to think about compatibility with taking an inbound marketing and sales approach.
2. Ensure that the benefits of the CRM deliver an outstanding return on investment (ROI)
Before deciding on a CRM, it's important to identify criteria such as ROI to determine whether the CRM you choose provides the tools you need to hit the lead and sales targets of your organisation. On this thread, identifying the capabilities of the CRM's analytics before full adoption is also key. For instance, a CRM with quality analytics can provide genuine, actionable insights that can not only help you to make critical data-driven decisions to optimise your sales activities, but can also present to you with a clear ROI. Assessing a CRM's ROI is a crucial first step to ensure that the CRM you're selecting for your organisation is the right one.
3. Make sure your CRM is mobile-friendly
You know those little things we carry in our pockets/handbags/man-bags all the time? You know, the glassy slabs of organisation, communication and media, electronic extensions of our arms? What are they called again? M-o-b-i-l-e p-h...ahhh you get the point! It's not difficult to see that pretty much everyone's a smartphone user nowadays; therefore, it's also not rocket science to know that your CRM should be fully adapted to mobile. A mobile CRM should offer on-location and staff access to the overall CRM infrastructure anytime and at any location. In addition, some of the critical features to look out for in selecting a CRM that's fit-for-mobile include:

• Enterprise-grade security so only authorised individuals can access the CRM via mobile
• An accompanying mobile app that's compatible with all major platforms, such as Android, iOS and Windows Phone
• Smart forms functionality that can be fully customised for the benefit of the user who wants to access the CRM via smartphone/tablet
• Specific controls for disabling data access or a data wiping function in the event of mobile devices getting lost or stolen.
4. A SaaS-based CRM might be a better option
Opting for a third-party, a SaaS-based service provider will allow you to focus on using the system itself, rather than expending valuable time and resource on upgrades and maintenance. Today, SaaS-based CRM systems have soared in popularity, with advantages including:
• Decreased expenditure on initial investment
• The option to alter your subscription package to flex with the needs of your business
• Cloud-hosting, facilitating easy access to all your key data
5. Make sure your CRM is future-proof
When considering a CRM, look for a platform that's ready to scale with you and adapt to your changing needs. By making sure that the CRM you choose for your business is full of features that can accelerate and decelerate along with your company's growth, you'll make sure that you're always prepared for whatever the future holds. As your business expands, your needs may change and, with that, you'll no doubt need tools that can keep pace.
So there you have it, the top five things to consider when choosing a CRM in 2018.
If you liked this blog post, along with others, be sure to go ahead and share it with your friends, family, or colleagues!
Thinking about overhauling your Sales structure? Sign up below to receive our latest eBook: Unifying Sales & Marketing for Explosive Revenue Growth.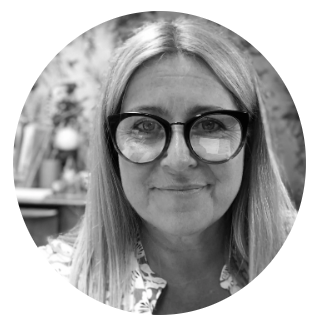 Pippa Adams, CEO