Instagram is ready to compete head-on with YouTube. Today at a flashy event in San Francisco, the company announced it will begin allowing users to upload videos up to one hour in length, up from the previous one-minute limit. And to house the new longer-form videos from content creators and the general public, Instagram is launching IGTV. Accessible from a button inside the Instagram homescreen, as well as a standalone app, IGTV will spotlight popular videos from Instagram celebrities.
https://techcrunch.com/2018/06/20/igtv/
So, as TechCrunch predicted over the past few weeks, Instagram's upped the ante with the launch of IGTV, going head-to-head with YouTube as it introduces a longer-form video hub that allows users to upload vertical videos up to an hour in length.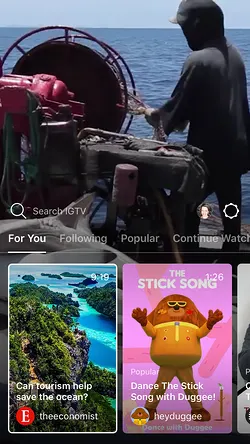 Instagram's evolution from a photo-sharing platform to a content hub aims to foster creativity, opening up opportunities for citizen broadcasters. Will it have the desired effect of coaxing younger users away from YouTube? Perhaps – it's certainly got off to a strong start by sidestepping YouTube's issue of video not filling the screen until the phone's tilted horizontally. In contrast, IGTV's vertical video format fully fills a smartphone's screen, making it instantly easily viewable for a better UX.
This mobile-first, vertical-video approach is sure to win IGTV fans from Instagram's one billion users – teenagers in particular show a strong preference for vertical viewing – although it's worth pointing out that Snapchat got there first. Removal of the 60-second time limit is also likely to have strong appeal to a generation growing up with the expectation of documenting their lives online.
While you can use IGTV in Instagram on updating the app, it also has its own dedicated app (already live on iOS) and, although the app's currently ad-free so far, recommended branded content is already feeding through into the 'For You' menu. Videos will be curated into channels, similar to Snapchat's Discover feature.
Are we going to see an unleashing of youth-driven creative inspiration as a result of IGTV? Quite possibly. On the other hand, if you think that enjoying pictures of your friends' dinners is tedious, you may have to steel yourself for the movie-length version...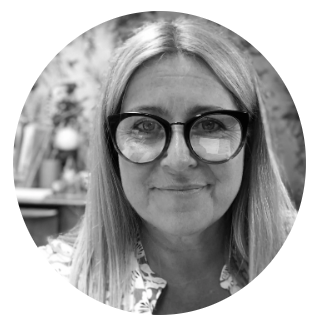 Pippa Adams, CEO