The last decade has seen huge changes in the way consumers buy, which has obviously triggered massive changes in the ways we market to them. Those interruptive, pushy-sales tactics are over – it's not about selling your product and trying to convince them why you're 'the best', it's now all about the buyer and how your product can help them – enter inbound marketing and the best inbound marketing tactics to use.
What is Inbound marketing?
Inbound is a method of marketing that focuses solely on the audience, using tailored content and tactics delivered at every stage of the buyer journey. Inbound marketing is all about creating relationships with potential buyers and building trust that your business can provide a solution to their problem through informative, entertaining and relevant content. But it also goes further to lay the foundation to not just attract people to your website, but retain them through continued support around the ongoing flywheel cycle of Attract, Engage and Delight. Learn more about what inbound is here.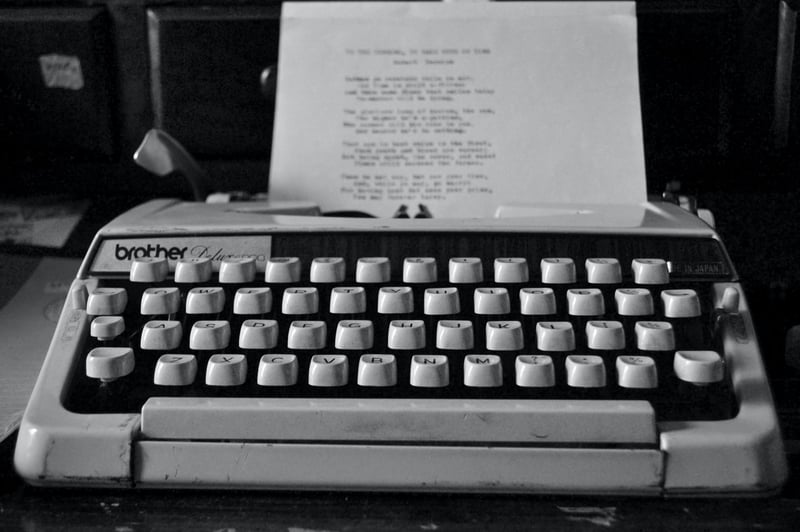 Source:
Unsplash
See? Entertaining content. So what current marketing tactics are you doing that should be replaced by Inbound?
You're overloading content: it's about quality not quantity
You can fill your site to the brim of blogs and resources, send out email after email and post 50 social posts a day, but if you're not offering invaluable information to your audience, they won't be interested. Spend time researching what your audience want to read/watch/hear and build out a tailored content plan. HubSpot, an inbound marketing software provider, talks about the different stages in the buyer's journey and how we should plan content aligned with that, following the three-stage funnel:
Top of the funnel (ToFu) otherwise known as the awareness stage - at the beginning of the journey, the consumer is looking to be educated and is researching a solution for their pain-point.
Middle of the funnel (MoFu) otherwise known as the consideration stage - the researcher has found a number of solutions and is doing more in-depth research into which solution is best for them.
Bottom of the funnel (BoFu) otherwise known as the decision stage - the buyer is ready to make a decision and begins the purchase process.
It's important to note that this isn't the end of the sale – the Inbound flywheel explains the importance of offering ongoing support through email marketing...but we'll talk about this later.
Only being available during office hours
What do we want? Chatbots! When do we want them? NOW! In today's digital world, we want answers to everything immediately. There's nothing worse than querying something to the customer service team only to have a reply bounced back in a matter of minutes explaining that the office is closed and you'll have to wait three days to hear anything back. Installing an Artificial Intelligent (AI) chatbot will benefit both you and the buyer. Firstly, it will be able to offer fast responses to commonly asked questions and help direct your buyers around your site to the information they need. Secondly, it will help qualify leads, leaving you more time to focus on those that are most valuable. Chatbots are key tools within the 'Engage' section of the flywheel.
You care too much about new leads and not enough about retaining customers
We're not saying that new leads aren't important, we're just reminding you not to forget about those customers you already have. After building a trusting relationship and nurturing them through the buyer's journey, you don't want them to just drop off once they've purchased. What about any cross-selling opportunities? Or future products and services?
Using inbound-led lead flows and email automation tactics and tools, you can provide ongoing support and keep them updated with any news, product launches, brand updates, events etc., to keep that relationship going strong. Plus, if you work hard at continually delighting your customers, they'll become your brand advocates. When everyone has a platform from which to shout their opinions, make sure they're saying all the right things and bringing in plenty of referral traffic. Create memorable content your prospects will want to share with their friends and family and use a range of formats and channels.
Think you know best? Data knows best.
You might think you know your audience because you've been in the industry for yonks – but sometimes this can actually mean you've lost sight of how things have changed and are missing out on new opportunities. Inbound marketing focusses all of its efforts around analysing, monitoring and learning from the data and results behind your efforts. You're continually encouraged to test and reiterate campaigns depending on your reports and really discover what your audience wants – learn how they purchase, know what they search for and build campaigns to suit. If something isn't working, go back to the data and find out why. This isn't just a monthly project – with inbound, you're continually evolving your offering.


Thinking about giving inbound marketing a go? Be sure to download our free eBook - 12 Steps to Planning Your First Inbound Marketing Campaign, laying out the foundations for a successful set up.

Jacob Howell