Due to the rate of change in the digital, it's important to review key metrics to stop your boss measuring you on just your rankings.
You should consider factors such as quotious stats, which are becoming essential in measuring your marketing success. While long-tail keywords are now the standard, thanks to the increasing popularity of voice-controlled applications like Siri, number one ranking key headers are disappearing. Artificial intelligence such as Google's Rank Brain, which disperses number one rankings across a far greater number of organisations, is contributing to this rapid rate of change.
Download our eBook on 'The Only Six Marketing Metrics you Should Care About' here
Transcript
So I'm just going to talk today about one of the calls I quite often have with clients about their frustrations in trying to educate past their board members or other people in the organisation about the speed of tension digital and why measuring the success of their digital activity is no longer about well I'm another one for a key phrase or key word and the conversations I tend to have around it are; there are some really key metrics that you should be focused on and as digital marketing people you are probably already aware of that you recognise the rate of change. The type of information I think is useful in those situation is; quoting stats around 80% of all search terms today on google are questions. 20% of those everyday are questions that have never been asked before so when your faced with such change, such rapid change its very difficult to predict where you're going to be, what positions you're going to be? If you're going to factor into that around 60% of all searches are using mobile devices, 20% of those mobile services are voice activated and you'll know yourself if your using siri or any of the other voice activated searches that it is very descriptive, it's very conversational. (hey, hey siri can you find me such and such) those are the types of phrases that we would have classed as very long tail as years gone by and they are becoming the standard so the key headers, the number one headers are disappearing the conversion for those are rapidly decreasing and if in 12 months' time your still struggling with your board or your senior team not understanding and when you going into board meetings showing them all these amazing results, all the leads you've generated, all the conversions you've got off the back of your campaigns and they still say 'yeah but I looked at so and so and were not number 1 for this header and we use to be and so and sos number 1 now' you've got to really seriously work quite hard educating them and re-educating them on the speed and the rapid change.
If you also factor in without scaring people rank brain which is googles new artificial intelligence, key part of algorithm, is ten thousand plus elements to a google algorithm, every time someone does a search it runs through that algorithm. In the top 3 of those search factors they take there's something called rank brain it's the first time that artificial intelligence has been rolled out at all with google. Rank brain might put you at number 1 today for a particular phrase, this afternoon it will be somebody else, tomorrow it will be somebody else, rank brain is learning not just where you are in the position, where that persons clicked, what intent they've had. If you've got you google analytics, universal all set up rank brain is the exactly what actions people have taken and it learns number 1 positions will be disbursed over a far greater number of organisations and that's happening now it's been rolling out for some time. We're already seeing huge changes in the way in which people's positions are fluctuating so one more factor that is probably worth talking about is, nobody saying google is dead at all but bing is around 20% of all search terms in terms of search engine reach. That is a phenomenal rise, bing has doubled in the last 2 years if it carries on with that trend it is really going to impact on googles reach. You talk about generations there is a personal millennial, quite often they won't ever start a search with google they will go, somebody sends them a link in snapchat or Instagram they will go on, watch the video they will click through to a product page, download directly from something that hasn't even touched google so you've got a bit of work to do, a lot to take in. We actually have a PDS document which I think is actually titled 6 marketing metrics you should really care about, download it if you can and if you need help with convincing anybody in your organisation about the data change and why they need to stop looking at the ranking positions and start looking at your visitors leads and conversions give us a call.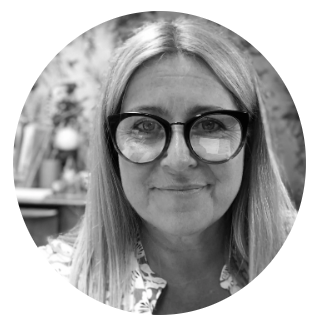 Pippa Adams, CEO