Adopting the inbound sales process is one way to regain some momentum and kickstart sales for greater predictability, meaning your team can start closing more quickly. Sounds appealing? Here are the basics to get you thinking...
Use the following quick links to get your answers quicker:
What is inbound sales?
Inbound sales is the process of selling to align with ever-changing consumer behaviour. Today, buyers have both, the tech and ability to research anything right at their fingertips (literally); because of this, they are, themselves, information hubs. Due to this shift in behaviour, the sales process needs to align with the knowledge your buyers already possess. Just like inbound marketing, inbound sales aims to educate prospective buyers and gain their trust – without deterring them through traditional, hard-sell methods. By prioritising the need to educate, your salespeople will fulfil the role of consultants, answering the pain points of prospective buyers seeking a resolution.
Inbound sales is a contemporary approach to sales which not only completely drops the pushy salesperson stereotype, but also prioritises the buyer's need to make an informed decision. Here it's worth noting that inbound sales isn't just beneficial to your customers. In fact, this strategy also benefits your sales team by allowing them to focus their efforts on the highest probability prospects. By fostering communication through relevant content, your sales team can not only speed up the sales cycle, but also improve its close rate and achieve truly explosive revenue growth.
How does inbound sales work?
According to Hubspot, "The ideal inbound sales methodology involves building a sales process around the buyer's journey." As the buyer transitions through the Awareness, Consideration and Decision stages of the journey, your sales team can Identify, Connect, Explore and Advise.
Source: Hubspot
By reaching out to potential customers on their journey, you can provide the level of customised contact needed to nurture prospects, such as direct messages, emails and comments on social posts, as well as content i.e. blogs, vlogs, eBooks, live social media events and case studies, to the right customers at the right time.
What does an inbound sales process look like?
Here are the five key steps that make up the inbound sales process:
1. Prospect
Prospecting occurs early in the sales process. While inbound is very much about generating leads that can be nurtured through valuable content, prospecting is still a necessary step to reach individuals who are yet to come across your content. There are various methods to prospect potential new customers; however, these are arguably the most effective:
• Online: Sites such as LinkedIn or Quora
• Offline: Industry events or conferences
• Referrals: Ask your existing clients if they know of any entities who may be interested in your product or service.
Prospecting in sales is like planting after a harvest. It not only speeds up the overall process, but it also makes your sale process sustainable, ensuring you have an ever-present conveyor belt of new customers.
2. Connect
So you've collated a list of prospects and they've been lead scored by your 'smarketing' system, now's the time to make contact to gather more information and assess their fit for your company. This commonly happens through a 'connect' or 'discovery' call; however, more recently the connect stage is often conducted via online communication methods such as Whatsapp Business or LinkedIn Messenger.
3. Research
Prospecting (✓), connect (✓), research (✓). While research is a vital step at any stage of an inbound sales process, it's during this phase that you can make or break your sale. By learning about the strengths and weaknesses of the organisations you're prospecting, you can clearly see how your services/products can help them to meet their objectives. Good research does wonders for speeding things up, also helping significantly in the next stage – 'present'.
4. Present
The present stage involves running a formal presentation or demonstration of what is being sold to a well-qualified prospect. This step is time-consuming; however, you've done your research so you can be confident that your company can add value to the buyer you're presenting to, meaning less time, more hits.
With an inbound sales approach to presenting, you have tailored the presentation to meet the prospect's unique use case and pain points. You're not just throwing a mass of information at the wall hoping something sticks – instead, you've carefully prospected, researched and nurtured this opportunity to maximise the potential of closing it.
5. Close
This phase refers to any late-stage activities that occur as a deal approaches closing. This may include actions such as delivering a proposal, negotiation and achieving the buy-in of decision-makers.
Of course, the close is the holy grail. It should result in a mutually beneficial contractual agreement between the prospect and the seller. Post-close, the salesperson receives their commission and the account is typically passed onto an account manager or customer success representative.
Simply put, each step in the inbound sales process helps to speed up the sales cycle by assigning the appropriate opportunities to your business organically, meaning less time is spent on leads that will never close. Inbound sales is about creating an online environment where prospects have found value in what you do, and embark on a journey to find out more. This not only means less resource is used on inefficient outbound methods like cold calling, but the sales process is accelerated as the expectations of both the seller and buyer are realised earlier on in the sales cycle.
How can you kickstart an inbound sales process?
Now you've had an introduction to the theory, you may want to explore how to initiate an inbound sales process in practice. The following are actionable steps you can take to kick off your transition into inbound sales:
• Review your current sales process
• Develop buyer personas and your sales content library
• Use a CRM to maximise inbound sales processes
• Unify Sales and Marketing
• Adopt social selling
Lastly...
Sales enablement builds on the trust created through inbound marketing strategies that encourage prospective buyers to consider your services in the first place. Rather than attempting to make a sale through dated, 'outboundy' tactics that are inefficient and, quite simply, hated by the masses, the inbound sales process enables you to connect with your leads as individuals.
The alignment of Sales and Marketing, educational content, CRM automation and social selling, as inbound methods, help to streamline the sales process. By selling in an inbound way, you work smarter, not harder. It not only equips you with the tools and know-how to hit higher probability leads, but also creates value by shortening your sales cycle and speeding up your overall sales process.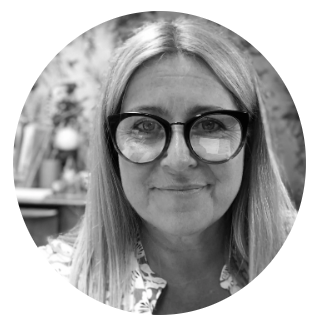 Pippa Adams, CEO