So it's official – Prime Minister Theresa May has called for a snap General Election on 8 June 2017 and Parliament has voted in favour. It's big news, but do you know how it'll affect your business?
The big thing to watch out for is purdah – and this one is for any marketer working in central Government departments, local government and any delivery bodies funded by central Government – for example, the Homes & Communities Agency, which regulates Social Housing provision, or NHS local health trusts.
For a period of six weeks prior to the election, these agencies are restricted by law to only publishing factual information required by service users. They can't publish anything that either promotes new funding or new initiatives or which could in any way reflect positively on the Government or sitting MPs.
They also mustn't publish anything, including comments to the press, that reflects negatively on the Government or sitting MPs – for instance, an NHS chief executive attacking funding cuts to health services.
The recommendation is that organisations bound by purdah don't engage in any activity that competes with candidates for the public's attention.
This covers print, broadcast, blogs, social media and paid advertising, plus visits by politicians to projects for media purposes. Politicians are allowed to campaign generally, but not to make official visits in their capacity as a minister for a specific area.
This year purdah will begin on Thursday, April 27. So what do you need to consider?
1: Does it affect my business?
It pays to check, as breaching purdah can lead to a judicial review on the grounds of legitimate expectations, breach of natural justice or procedural impropriety. Contact your sponsor Government department or the Cabinet Office - proprietyandethicsteam@cabinetoffice.gov.uk - in the first instance if you need clarification.
2: I have an MP's visit scheduled after April 27 and have invited the media – will it still go ahead?
If it's a Secretary of State – such as Communities Secretary Sajid Javid – check with his office, but if you're a Government-sponsored agency the visit may need to be cancelled.
3: We have an announcement scheduled for a big new Government investment/public consultation that has been planned for weeks, can we still publish it?
Regarding announcements, so long as it's approved and published before 27 April, it'll be fine. After that, you can't publish until purdah ends.
In the matter of public consultations, where they impact on political issues locally or nationally, they should be avoided during purdah unless there are exceptional circumstances – for example the safeguarding of public health.
4: When will purdah end?
Purdah restrictions are only lifted once a new Government is sworn in. So the election date is not the finish line – restrictions could remain in place for weeks if Parliament is hung or the Government majority is slim.
An election called in a short timeframe can easily catch you out and present real challenges when you've planned activity that needs to be cancelled or rearranged.
If in doubt, remember: always check with the Government department you have a connection to. If you're publishing material promoting your activities, double and triple check that your material doesn't lean in favour of or against the Government, Government policy or a sitting MP – and that the media couldn't read it as such!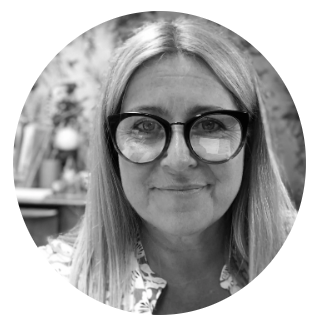 Pippa Adams, CEO