It's an age-old question – why use an inbound marketing agency?
Don't worry – here at Prodo we're realists. We realise not every business will benefit from using an agency so we'd like to think this is the closest thing you're going to find to an impartial take on the question (written by an agency).
Don't believe us – we've mixed in a few cons to show where an agency may not be the right solution. But if any of these points resonate with you it's definitely worth you considering working with an agency.
"Agencies only have one thing to focus on."
If you're reading this, chances are you work in a marketing team. In my marketing career I've learned the part on your job description that reads "any other marketing duties" can mean anything from blowing up 250 balloons for an event to using your assumed creative skills for internal projects. Well guess what? Agencies don't have a line in their contract that says "any other marketing duties". in fact, 100% of the time spent on your account is driven towards to acquiring and delivering the key metrics you defined with us at the start of our relationship.
"Agencies eliminate the learning curve."
If you implement a refined strategy such as inbound marketing, it takes time. Time to become an expert, more time to gather an understanding of the full methodology process. Taking inbound marketing as the example, the things you can expect to experience a 'learning curve' include:
Inbound marketing software
Inbound marketing methodology
Process work for inbound user journeys and workflows
Refinement of content methods to optimise for inbound marketing
Refinement of PPC methods to optimise for inbound marketing
Refinement of outreach methods to optimise for inbound marketing
Refinement of email marketing methods to optimise for inbound marketing
The production process for building long-form content
The difference with an agency is that, forgive me, we are already experts in this as we do it every day. That means your budget spend will be performing at 100% efficiency from the moment we start working together.
"Agencies base everything on data."
Not all agencies, but a lot (including Prodo) base nearly all of our decision-making on data. Internally like to call this data-driven decision-making. This doesn't only include live data, it also includes historic data from previous campaigns and tools that may not be available to all in-house teams.
The down-side? There is no getting away from the fact that a lot of marketers are an expressive bunch, so the 'data-driven decision' concept can sometimes feel like the bristles have been cut off your paintbrush to some marketers. For most though the rewards of a data-driven decision are worth the bristles on the floor.
"You can benefit from high-level partnership benefits."
Different agencies work with different partners - we have partnerships with HubSpot, Bing, Twitter, Facebook, HotJar, BuzzSumo, but in this example I'll use our partnership with another big brand – Google. Our relationship with Google is at such a stage that we've been named as one of only 5% of agencies that are Premier Google Partners – because of this we have access to a level of training, strategy and events that wouldn't be available to us if we were simply 'Members', or even 'Google Partners'.
Unfortunately, because of the way partnerships are structured, the majority of in-house marketing teams simply can't meet even the mid-level partnership criteria - let alone the premier criteria the most valuable partnership schemes offer.
"We work to your needs."
Because you're working with a team we are malleable depending on your needs. Our team is flexible so it is always structured to deliver 100% of the required capacity to all accounts every single day.
"The cost tends to be cheaper."
With all of these points combined, it's probably going to be a little costly, right? Not so, in fact, numerous studies have shown that the cost per goal completion is vastly higher than when employing somebody in-house.
Find out more about how inbound marketing could boost your business with a 15 minute discovery call with one of our strategists.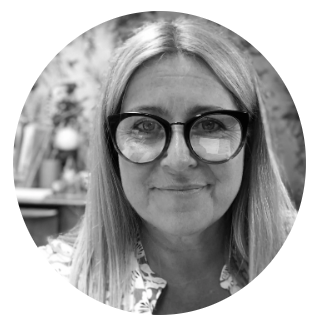 Pippa Adams, CEO