If you have a HubSpot portal, you should definitely consider a HubSpot portal audit. The platform is full of incredible tools to help you achieve marketing greatness – but there's also a lot of information on there that can be difficult to get your head around, with a continuous stream of new improvements and iterations that mean you can quickly become out-of-date. But first things first…
What is a portal audit?
A portal audit is designed to help marketers make better use of HubSpot and really utilise everything it can do to help improve their business. You've got the basics down, but now you want to know – 'how do I get more value from the HubSpot platform?'. We'll help you answer this question by carrying out a comprehensive analysis of your current portal, reviewing what you do well and what you could be doing more of – this process is what we call a portal audit.
The Prodo HubSpot Portal Audit takes a deep dive into how your business is currently using the platform. Our Digital Strategy team will look at how everything is working from your automation, email marketing campaigns, landing pages, blogs and provide you with best practice advice to enhance your inbound marketing strategy.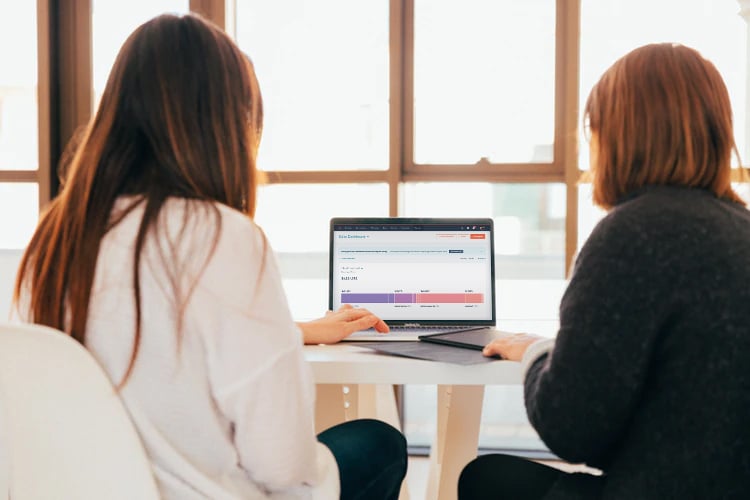 What will a portal audit with Prodo cover?
How your website is performing. As your HubSpot platform and website go hand-in-hand, we'll take a detailed review of your website performance, including how it looks for mobile, SEO, accessibility, best practices and security. Using this data, we'll be able to give you an overall grade and break down each aspect, enabling you to easily see where needs improvement.
The level of usage in the HubSpot portal. We'll identify the apps you don't use and how, if you did adopt them, they could better support your business requirements. We'll also take a deeper look into the tools you may or may not be using, such as sales and service hub, landing pages, blog pages, emails, forms, data, automation and campaigns. We'll be able to make suggestions on areas for optimisation from best practices.
A report of the key findings.
Our top recommendations of immediately actionable, prioritised tasks to get the most out of your platform
Why get Prodo to do your HubSpot portal audit?
We're a Diamond Solutions Partner with HubSpot (just 2% of over 4,000+ partner agencies around the world are in this tier) and we're one of just a handful in the UK with this status.
We've been around in the digital marketing biz for a long time (22 years to be precise!), but we joined forces with HubSpot in 2016. As one of the fastest-growing agencies across the entire platform, we've helped a broad range of clients realise their digital ambitions through the HubSpot CRM and inbound marketing services.
There's no obligation to our portal audit - we just want to provide our unique expertise and insight as an agency that's worked across a broad range of sectors. You've basically got nothing to lose and loads to gain!
"I liked that it wasn't just a standard review i.e. you'd plugged our site into a tool then emailed us a report. It was personalised report that was discussed with me 'face to face' that contained lots of good points that we will implement."
Paul Dodd, We Are Nova
So, what's next?
If you're ready to optimise your HubSpot investment and make the most out of everything the platform can do for your business, simply request your portal audit here. We'll then walk you through the next steps and answer any questions you might have.

Huw Roberts