As serviced office provider Orega takes steps towards a new era of a more hospitality-led service, they trusted Prodo to kick-start their journey with a full brand refresh across their website, using HubSpot.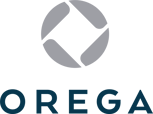 Use the following quick links to jump ahead:
Orega's background
Since opening their first business centre in 2001, Orega has become an established go-to solution for businesses that require flexible office space. They create contemporary and professional serviced offices for companies to accelerate productivity and maximise creativity.

Orega has a growing portfolio of prestigious offices in various locations across the UK, including big city-centres such as London, Birmingham, Manchester, Liverpool and Glasgow. Their ongoing growth plans saw new offices open in Manchester (Arkwright House) and Glasgow (St Vincent Street) over the last year.

Orega and Prodo's history goes back 7 years when Prodo was selected to build Orega's first website on the Umbraco platform. Prodo soon became an extension to Orega's marketing team, producing evergreen, SEO-strong campaigns to drive lead generation via inbound marketing.

Having invested into the HubSpot marketing platform and liking what they saw, Orega strategically decided to reduce their tech stack and build their new site through the power of HubSpot to be able to take advantage of all the automation tools and personalisation.

Prodo is proud of the ongoing relationship we've developed with Orega. We're excited to have launched their new website for the third time and to support them through the delivery of their ongoing digital transformation strategies.
The challenge
Orega's plan was to reposition themselves as a partner of choice by undertaking a new branding exercise for a more luxurious feel both with the direct customer and their broker partnerships.

With lockdown restrictions beginning to lift in the UK, Orega felt timing the launch right was imperative to making an impact. With many businesses working from home during the pandemic and floating the idea of a flexible working rota moving forward, Orega wanted to be ready and waiting as the flexible solution.
The build
Using the latest HubSpot CMS technology & tools, Prodo took the vision of Orega's new brand identity and gave the CMS a full makeover, with UX and personalisation at the heart of the strategy.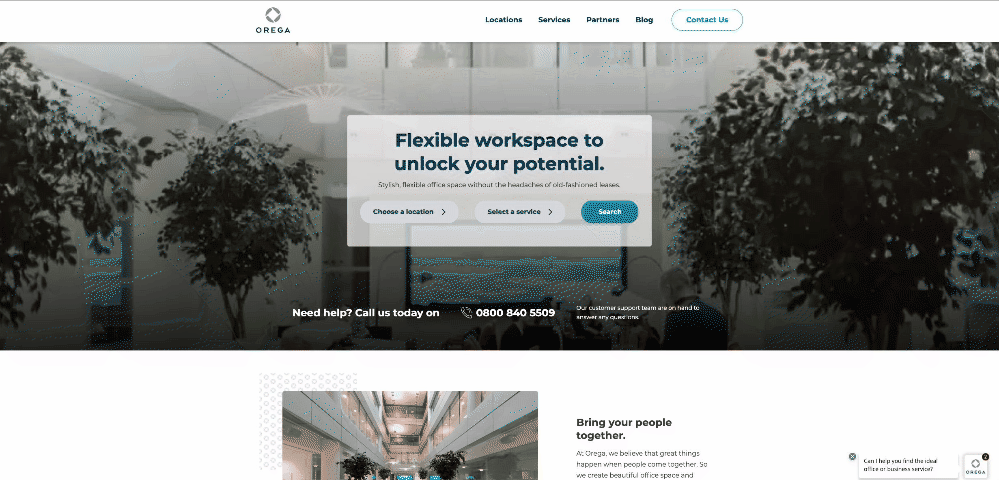 Ultimately, the goal was to portray the new brand message whilst improving the positive user experience for the all-important services such as 'Book a tour', 'Meeting Rooms' and 'Virtual Offices'.
Key features
Improved user experience with the addition of a new and improved homepage location and service finder
On-page improvements such as additional CTAs placed across the site to improve accessibility for website visitors
Chatbot / live chat service to enhance the customer experience
Easy access to book a personalised tour or request a quote for any site via pop-up forms on relevant pages
Check live meeting room availability and make bookings
Purchase Virtual Office services and pay online
Jane Heywood, Strategic Account Director at Prodo said: "We've loved working with the Orega team on this new project, being able to bring their exciting new brand to life digitally through the power of HubSpot all within 4 weeks. We look forward to working with them over the next 12 months, implementing even more tactical HubSpot campaigns that improve the customer journey, through highly personalised automation campaigns."

Meg Kershaw