Universal Robots is a worldwide manufacturer of robotic arms based in Denmark, boasting over 1,000 partners around the globe and with over 50,000 'cobots' deployed all over the world.
Established in 2005, Universal Robots continue to push boundaries with advanced tools and pioneering technology.
The collaborative robotic arms are used by companies of all shapes and sizes, designed to automate various production and manufacturing tasks – resulting in improved efficiency, reduced strain of repetitive tasks and easing market volatility. Their solutions are surprisingly easy to implement and accessible to a range of markets.

The challenge
As part of Universal Robots global sales and marketing strategy, they're constantly looking for ways to reach new audiences and raise brand awareness in the B2B market and from an educational resource perspective.
Their 'cobot' solutions can seem somewhat complicated to first-time users, so they need to clearly demonstrate value and use-cases in an accessible and simple format.
Like many organisations, particularly in the manufacturing sector, COVID-19 has had a huge impact on the way Universal Robots were creating content and engaging with the market (primarily through manufacturing exhibitions and roadshows). Accelerated digital transformation was essential for Universal Robots to keep growing the market.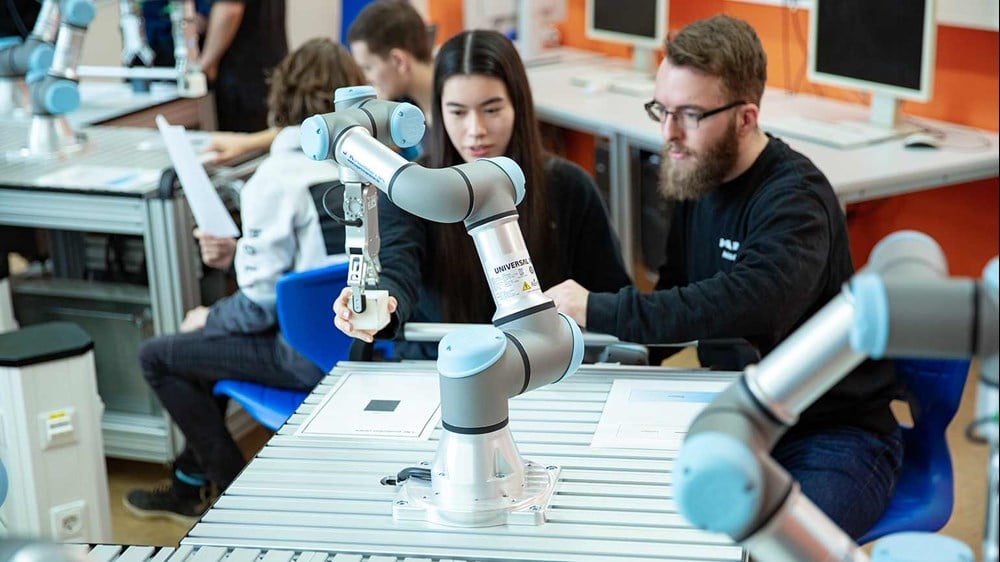 The solution
As a UK-based agency with broad experience in digitising the manufacturing space, Prodo is working with Universal Robots to raise their profile in the UK & Ireland.
We're well-acquainted with their primary CMS, Umbraco, as well as their automation platform, HubSpot, which we're leading the set up and implementation of. HubSpot is the perfect platform from which to build out engaging event campaigns.
Universal Robots are driving innovation within their sector and we're really excited to be playing a role in the next phase of their digital transformation.
We'll release a case study in the coming months to showcase the results! Jane Heywood, Group Account Director at Prodo, said: "We're thrilled to be working with the team at Universal Robots as they continue to expand and evolve their digital offering – we're excited to help them drive opportunities and explore new avenues. They've demonstrated sheer resilience and versatility in these difficult times and it's great to collaborate with such knowledgeable industry experts."
Vince Chavy, Marketing Manager South EMEA & UK at Universal Robots, said: "We're really excited to be working with Prodo as we continue to push forward our digital marketing strategies across continents. Prodo's track record with HubSpot clients speaks for itself, but we have been impressed by the team's high level of HubSpot expertise and bringing new ideas to the table."

Meg Kershaw