During the 'Dot-com' bubble burst of the early 2000's, more than half of all digital start-ups collapsed and during the height of that recession 51 companies a day were closing in the UK, with around 27,000 by the end of 2009. (source: The Independent). It feels inevitable that we will enter a recession (two successive quarters of economic downturn) following this unprecedented global pandemic.
Most businesses will suffer in a recession, usually because demand reduces and uncertainty increases. Experts are talking about this being like no other similar economic situation witnessed, there have been no oil price increases, financial panics, and most governments have moved to implement unprecedented measures to assist companies to 'hunker down' and weather it out as best possible.
But whilst it is unlike previous downturns, there are certainly some lessons that can be learnt and there is plenty of evidence to support how you might weather this storm and come out of it in a relatively strong position ready to build again.
During the recession of the 1980's, 1990's and 2000's, 17% of companies studied either went bankrupt or were acquired (source: RBH article). The same study found that 9% of companies came out of the recession and flourished and by that they mean outperforming their competitors by around 10%.
Other more recent studies by Bains and McKinsey show that the number one factor on hitting the ground running is preparation. Having a plan of what to do and thrashing out multiple "what if" scenarios – involving your leadership team and getting them focused on problem solving each scenario, documenting it and then moving onto another and so on.
Many companies are going into 'survival mode' right now across multiple sectors but whilst in this mode, care needs to be taken of reacting too defensively. If you cut too far you can hinder all chances of a longer term recovery.
"A pessimist sees the difficulty in every opportunity; an optimist sees the opportunity in every difficulty." Winston Churchill
Get comfortable with change - we're in a high-pressure change environment
As a leader, you are probably dealing with an overwhelming amount of decisions from debt management, client relationships, how best to support your workforce in their new ways of working, how to adapt your services to be fully remote and getting your head around the lightning speed your organisation has had to digitally transform. But the underlying thing to remember is that a recession is a high-pressure change management environment, you need to get your flexible head on, be comfortable with change and be ready to adjust quickly.
Obviously, debt management is the number one killer of any company, and running out of money is a high risk for many organisations. But unlike in previous downturns, the government has stepped forward with plans to provide VAT relief, job retention management and access to Government-backed loans, which for many businesses are a life-line to overcome this first hurdle. So assuming you've got your cashflow predictions sorted and looked to the very worst assumptions (part of your 'what if plans), then the next thing to consider is your customer's.
Focus on your current customers
Prodo has been around for over two decades and I've personally steered the ship through difficult waters. The global financial crisis of 2008 taught us a good few lessons about dealing with a recession – the single most important thing I learnt previously was your clients will remember how you treated them during this period. And like no other time before, we are also having to deal with the addition of huge "community anxiety" – being humane now is critical – keeping in mind all your customer's external and personal pressures as well as your's and your teams is essential.
Take an empathetic approach, check in regularly, think about what their pains are right now and consider if there is anything you can do to help. Switch your focus onto your clients and not yourselves, understand the crises they are facing and how you could help mitigate their problems. Now is the time to strengthen those relationships even more than before. If you don't have key client plans in place, get them done. If you do, review them at the very least weekly. Get your best people client facing and engaged.
We've found hosting Zoom catch-ups across our clients is a great way to show them we're here to help, and clear your resources wherever possible to focus on supporting those in the most difficulties.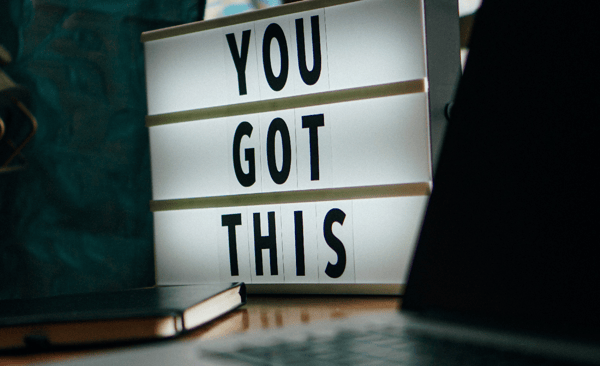 Double down on sales and marketing
You might be thinking 'well she would say that wouldn't she' – but it's not just from personal experience of the last recession, there is plenty of evidence to show that those companies that simply switch off all sales and marketing efforts in a downturn take longer to turnaround and risk losing audience and momentum. The flywheel has to keep spinning and the more fuel you add to it the more momentum you gain for the upturn.
As with all financial uncertainties, things will inevitably turn around and you need to be working now to build out prospects and take an inbound sales approach of 'how can we help you for your best future'. This will go a long way to cultivating stronger relationships, rather than 'what can I sell you right now' (that statement is true at any stage - but even more so now when people are feeling the heat).
It's essential that your sales and marketing teams are aligned. The winners in a crisis will be the businesses that use these two teams as a powerhouse – a combined function that constantly communicate with one another to best understand the most immediate needs of customers who'll undoubtedly be faced with tightened budgets. There's plenty of evidence to support this – companies with well-aligned sales and marketing teams generated 208% more revenue from marketing efforts (source: HubSpot).
The need to work agile is never more clear than during a crisis, when working remotely, clear communication becomes vital. Encourage daily standups involving both sides to assess critical points and enable both teams to switch focus if the current strategy isn't seeing success. You need to have clearly aligned goals, measured by metrics – for marketing, this is looking more at the quality of leads coming in through lead-to-qualified rates and close rates, whilst sales need to work the leads that marketing generate and track metrics like closed deals success rates and work rates.
And apps like Slack are great for sharing successes and ideas – if you've got a sales channel, think about changing it to a 'smarketing' channel and invite the marketing team in so that they can actively see what's worked well or even opportunities for case studies.


An opportunity to grow
"When times are good you should advertise. When times are bad you MUST advertise."
Generally, most businesses cut back on spending in a crisis, which probably means your competitors will do just that – after the 2008 recession, ad spend dropped by 27% in the US (Source: The Economist). This means the general 'noise level' in any category or audience share will drop, giving you the chance to gain new ground.
An increase in "share of voice" typically leads to an increase in "share of market."
Align the power of your data efforts with the needs of your business – understand your current market and channel your spend into the right audiences (with social isolation in full swing across the globe – digital channels and social media, in particular, are where most of your audience will be living daily). By doing this, you'll ensure you're maximising your ROI and not making noise just for the sake of it.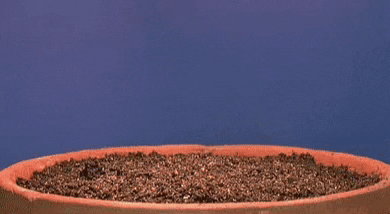 Some final thoughts…
We are all going to have to make some very difficult decisions in the coming weeks and months that could have ramifications for a long time after this global crisis comes to an end on the future of our businesses.
Whether you're a new business or one that's been around for decades, these times might be more difficult than you've ever faced before – seek out the opportunities in dark times and your business will survive, you just have to be bold enough to go for them.
But… It's also important to remember that things will get better and carving out time now to be prepared for those days will stand you in good stead.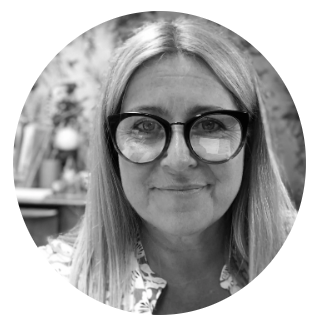 Pippa Adams, CEO