After building Lowell's B2B website (Lowellbusiness.co.uk) in 2019, Lowell chose to partner with Prodo again for their new Corporate Investor site having been impressed with the HubSpot CRM tools and automation functionality.
Who is Lowell?
Lowell serves every part of the credit management value chain, for clients, for consumers, Europe-wide. Their purpose is to improve the financial well-being of clients and consumers through pioneering responsible collections, a more ethical approach to maximising performance in the interests of society as a whole.



Lowell appointed Prodo to design and build their UK B2B website in HubSpot back in 2019 and has since been impressed by the automation tools within the platform. They've made full use of the marketing hub through newsletters and blog posts as well as manage their database through the CRM, delivering sector-focused insight. So when it came to needing their Corporate Investor website rebuilt, it was a natural solution to have Prodo move it into HubSpot.
They needed a powerful but easy-to-use CMS
Lowell wanted to update their lowell.com website to the HubSpot platform following the success of the Lowell Business site. They needed to keep the functionality of the current site whilst improving the user journey and adapting some of the more limited areas of the website.

However, the key driver for the project was content management. In their previous CMS, making changes to the site was a timely process that involved having to reach out externally for support. What they wanted was a quick, reactive platform to help speed up efficiencies internally. Moving to HubSpot meant that they were able to manage both websites from one CMS, with a single CRM and powerful automation behind it.
Pairing user experience with automation
Initially, when Lowell Business was first launched, Lowell began using the power of automation for comms and internal processes and really saw the benefit of having everything in one central space.

With this in mind, when it came to building Lowell's Investors' site, the brief was to replicate the functionality of the HubSpot modules that already exist within the Lowell Business site, but with revised styling to keep the differentiation between the two.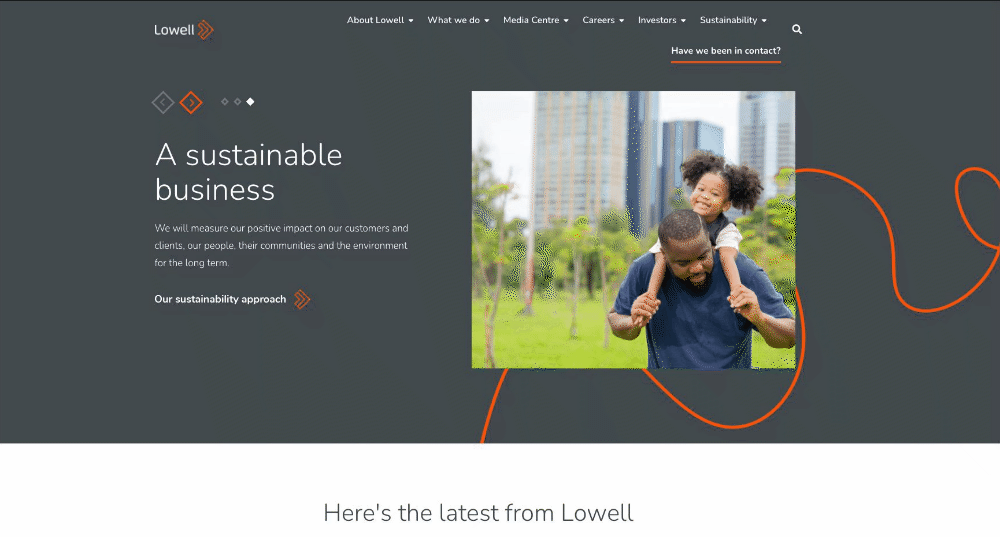 Key features of Lowell's Investors' HubSpot website include:
User-friendly interface both on the front-end and back-end for straightforward content management
Web analytics dashboard
SEO optimisation techniques
Automation tools
Jane Heywood, Group Account Director at Prodo said: "Being able to build and deliver the Lowell.com website on the HubSpot platform has been an exciting start to Lowell's digital journey. Being a part of efficiency improvements and showing what the incredible impact of automation can do is something the team and I here at Prodo are passionate about. As we continue to work alongside Lowell.com and Lowellbusiness.co.uk, we can't wait to see the rest of their digital journey unfold."

Check out the new website here!



Huw Roberts