Unless you've been hiding under a rock, you'll have noticed the news that JD Wetherspoon has taken the unusual step of shutting down all its social channels, citing concerns surrounding misuse, including trolling of MPs. Brave move or spin? Here's why it matters...
One of the first questions Wetherspoon's decision raises is: why, as a business, should you have a social account? Of course, it's not compulsory. Wetherspoon chairman Tim Martin stated: "I don't believe that closing these accounts will affect our business whatsoever, and this is the overwhelming view of our pub managers... It's becoming increasingly obvious that people spend too much time on Twitter, Instagram and Facebook, and struggle to control the compulsion."
Whether you agree with Mr Martin, think it's simply a PR stunt driven by lack of proficiency in social media management or are convinced it adds more fuel to conspiracy theories, there are a couple of serious points to consider. Firstly, it's true that not every channel is right for every audience, but, secondly, it doesn't do to make too many assumptions about what those channels might be.
Inclusivity and two-way comms
Social media is inclusive by nature: platforms are free to use, they can be accessed anywhere if the user has a smartphone and, most importantly for businesses, they create the opportunity for evenly weighted, two-way communication in real time. So why does that matter? This handy little model sums it up:
Two-way communication creates trust. A return to limiting contact to newsletters (one-way communication weighted in favour of the sender) and the website (again, weighted towards the organisation, with no live chat or central phone number and just a contact form) has to be a regressive step. Restricting customers' ability to have a conversation without physically going to the pub might cap customer complaints significantly for all but the very motivated – but it's not exactly best-practice customer engagement.
Social media and stereotyping
Perhaps Wetherspoon has deemed that its social following doesn't warrant the resource involved in running its social accounts, or the risk. That being the case, is it making a judgement on its largely C2DE client base? If so, it's in sharp contrast to Poundland's approach, which has made a feature of fun online interaction and a cheeky 'elfish' online persona to a similar audience.
A quick look at YouGov's Profiles shows several shared traits between Wetherspoon's and Poundland's demographics – both sets are mainly C2DE and aged 55+, with a Midlands/North East regional bias. Two similar audiences – two completely different approaches. Striking the right balance, particularly if your brand audience appreciates more risqué humour, might be tricky – but is that really any reason to back out of social altogether?
It's worth noting that organisations who think that their audiences are too unsophisticated, too tech-deficient or simply too 'old' to use social channels could be jumping to the wrong conclusion. Ofcom's Adult Media Use and Attitudes Report 2017 show that +55s across C2DE socio-economic groups are increasingly adopting social media – in fact, DEs in general are the most active of all.

Source: Ofcom Adult Media Use and Attitudes Report 2017 p53-54
Do it, but do it right
So what's the conclusion? Well, it may be better to not use a channel at all than to badly botch customer engagement, either by failing to respond or by polarising opinion through 'edgy' or inappropriate posts. But the goal must surely be to take it slowly and strategically, allocating a realistic resource to provide all of your customers with the means to connect with you on the channels that they use day in, day out. Ultimately, it's all about being authentic and creating trust. Back-peddling when the going gets tough is surely the last resort.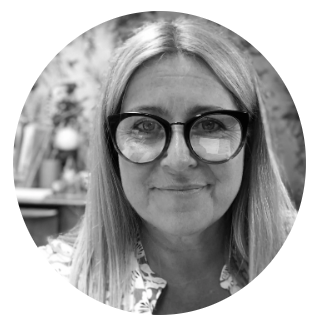 Pippa Adams, CEO