To coin a phrase, the reports of cold-calling's death are greatly exaggerated – particularly when it comes to B2B sales. More accurately, the goal isn't to avoid cold calling altogether, but to warm it up. According to HubSpot, buyers say that the best ways to create a positive sales experience are to:

• Listen to their needs (69%)
• Don't be pushy (61%)
• Provide relevant information (61%)
• Respond in a timely manner (51%)

Taking these as the new rules of engagement, here are 15 ways to help nurture your prospects to help give your calls some heat (you can read more about using lead nurturing to turn cold leads into qualified leads in another blog post here).
1. Get ready to ad lib and keep it human. Scripts can only get you so far, so shift your reliance on the same old phrases and put the focus on asking and answering questions, with plenty of active listening as you let your prospects take the lead.
2. Share content that addresses your prospects' pain points on social channels. This is an organic way to grow your social following and create new connections who'll be more receptive to a call.
3. Think about what you do, and start thinking of yourself as an expert rather than a salesperson – it's your expertise that will reassure leads, not your sales prowess! This change in mindset will help to open up your calls as you position yourself as a trusted adviser (you can read more about improving buyer trust here).
4. Start creating new content yourself – as someone who deals with prospective customers day to day, you're ideally placed to write blog posts that speak to your audience on their challenges and the solutions available.
5. Be proactive on social media in finding the right people to follow and engage with, based on your target sectors – track down the key influencers to keep pace with the hot topics that your prospects are talking about.
6. Make the most of LinkedIn – it's the B2B social channel and is full of people who are ready to network online. If you're not yet comfortable with social selling, read up quick because you're missing some great opportunities. Investigate using Sales Navigator to assist you further.
7. Research and join LinkedIn groups that cover your buyers' sectors – you can share your content in these to start conversations organically. Make sure that your comments are relevant to the discussion to avoid clumsy hard-sells.
8. Build out your prospecting emails to be as helpful as possible in sharing information and possible solutions. Remember, it's not about you, it's about them, so focus on creating a sequence that can really add value, rather than sell sell sell. Consider using something like Sigstr to help automate this.
9. Make sure that you can track how your website visitors are interacting with your site. Keep observing day to day so that you can form a picture of the best time to reach out and make contact. If you aren't using live chat, see if it's an option – if it's already being used, check if you can see what kind of questions people are asking and answer these in a blog article.
10. Use your content management system (CMS) to trigger email notifications when prospects are exploring content on your website that indicates they're in the decision phase of the buyer's journey and therefore ready to speak (enlist the help of your marketing team if you need to). Typical content consumed at the bottom of the funnel includes case studies, pricing guides, demos, comparison charts and free trials.
11. Make sure that your CRM is fit for purpose. Does it build a picture of your contacts so that you can understand their behaviour and situation as far as possible before you speak to them? Read our blog post The Top 5 Things to Consider When Choosing a CRM for tips on what to look for.
12. Don't break up. Whether or not you close the sale, keep on nurturing your prospects with helpful advice when appropriate. That way, you'll be front of mind as and when another opportunity arises.
13. Entice your prospects with a free consultation to build trust and find out more about their pain points. Not only will they gain from your insights, but you'll be primed to help them further.
14. Ask your biggest fans for referrals. Narrow it down to the size and type of company and kind of challenge that fits your ideal buyer profile.
15. Play it cool on social – we all know nothing's more awkward than liking someone's tweet and receiving a hard sell by DM in return, so build relationships naturally through likes, retweets and shares and tag your prospects when you spot something you think they'll be interested in. It's a marathon, not a sprint!
Now that you've got some new tactics up your sleeve to update your approach to cold calling, why not download our ebook Unifying Sales & Marketing for Explosive Revenue Growth?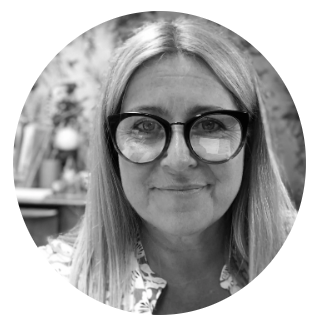 Pippa Adams, CEO