With so many new and exciting HubSpot features coming out of this year's INBOUND event, you may be thinking, "which are the ones that will be useful for me and my business?"
This is where we come in! We've saved you a job and done the research for you; diving into all that the event had to offer and picking out the most useful and exciting features that Sales teams need to know.
So grab yourself a mug of something warm and let's get started…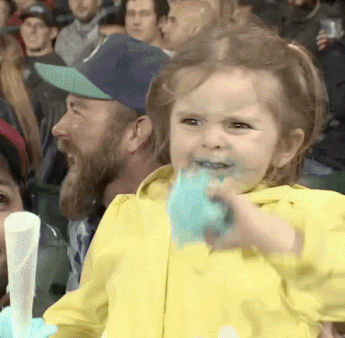 GIPHY
Forecasting (Shared Deals and Credit)
So, you've built up a relationship with a client from the ground up and they're now at the point of sale with your colleague; it was at this stage that HubSpot used to add the credit to the final colleague on the lead. Those days are now gone, with credit splits now possible, to highlight shared deals when they've taken place. This will be so beneficial for identifying which teams work best together on which types of clients to kickstart more efficient conversions on future leads.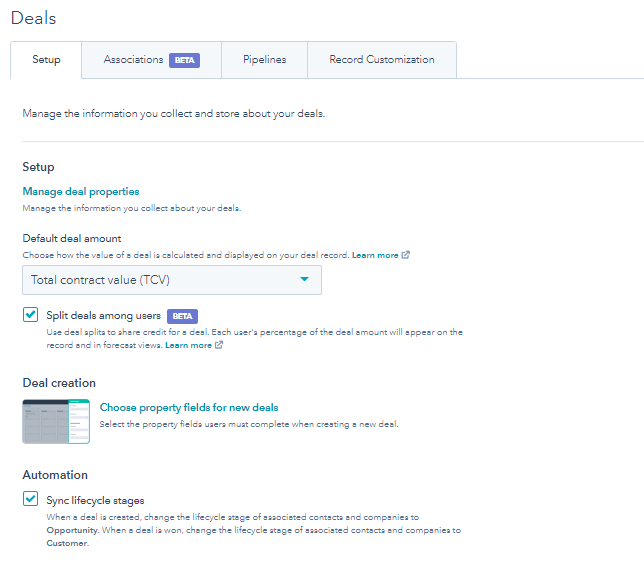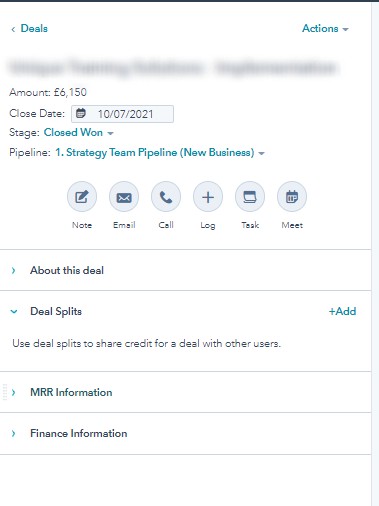 HubSpot Payments (US Only)
This is one that is currently only available to our friends in the US, but HubSpot Payments will have a huge impact on freeing up all of the lost time Sales reps lose when taking payments directly, as the B2B touch-less sales system just wasn't able to work. With HubSpot Payments, customers can now receive payment links for one-time payments, take recurring payments and you can now use HubSpot payments directly with HubSpot quotes.
Custom Behavioural Events
A huge benefit for Sales teams, Custom Behavioural Events will make it so much easier to target the exact group of customers you want to reach. You will now have the power to segment your audience down to the key demographic you're targeting. This feature will also send alerts to Sales reps whenever a prospect of theirs has made a unique action on their website, meaning you can then work your magic and start converting those prospects.
Custom Report Builder
Data data data - the lifeblood of the Sales teams has now become even more integral to decision-making. The Custom Report Builder feature will allow Sales teams to build reports utilising contact, deal, company and even ticket data in one streamlined building interface. It is also possible to draw up data-driven reports on CRM statistics, such as custom objects and customer behaviour, meaning data-driven decisions can be made on different aspects, leaving guesswork out of the mix.


CRM Powered CMS
Keeping the customer at the centre is key for Sales teams and with customers requiring a more personalised experience than ever before, it's important to remain insights-driven to give them the best experience possible. This is why HubSpot believes a CRM powered CMS is the way forward, reducing the rigid and inflexible nature of cobbled systems by putting the customer at the forefront.
Customer Portals
Empowering customers means they can get the help they need, when they need it, leaving more time free for Sales reps to do what they do best! Customers will be able to track sample deliveries in the sales process, ask questions and track the replies and even access helpful documents related to support queries. The Customer Portals will increase the trust and transparency between reps and customers and build on that relationship you've no doubt worked hard to develop and grow.
Flexible Associations
Up until now, customers have had to maintain clunky workarounds in order to accurately model their data, but those days are gone now that Flexible Associations will mean that Sales reps can now see who's involved in a deal and then go a step further by labelling contacts with their titles to better describe the nature of the association to allow for a more thorough and accurate pitch and follow-ups.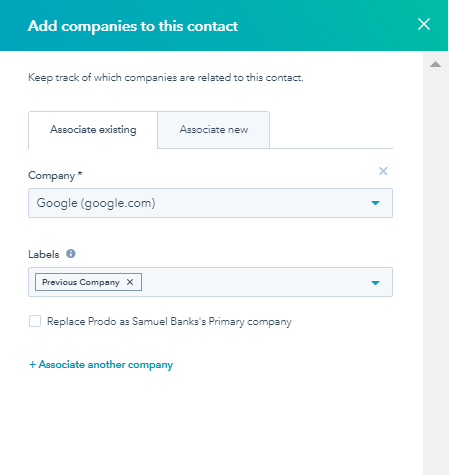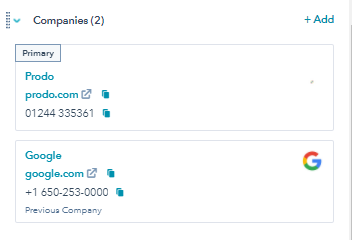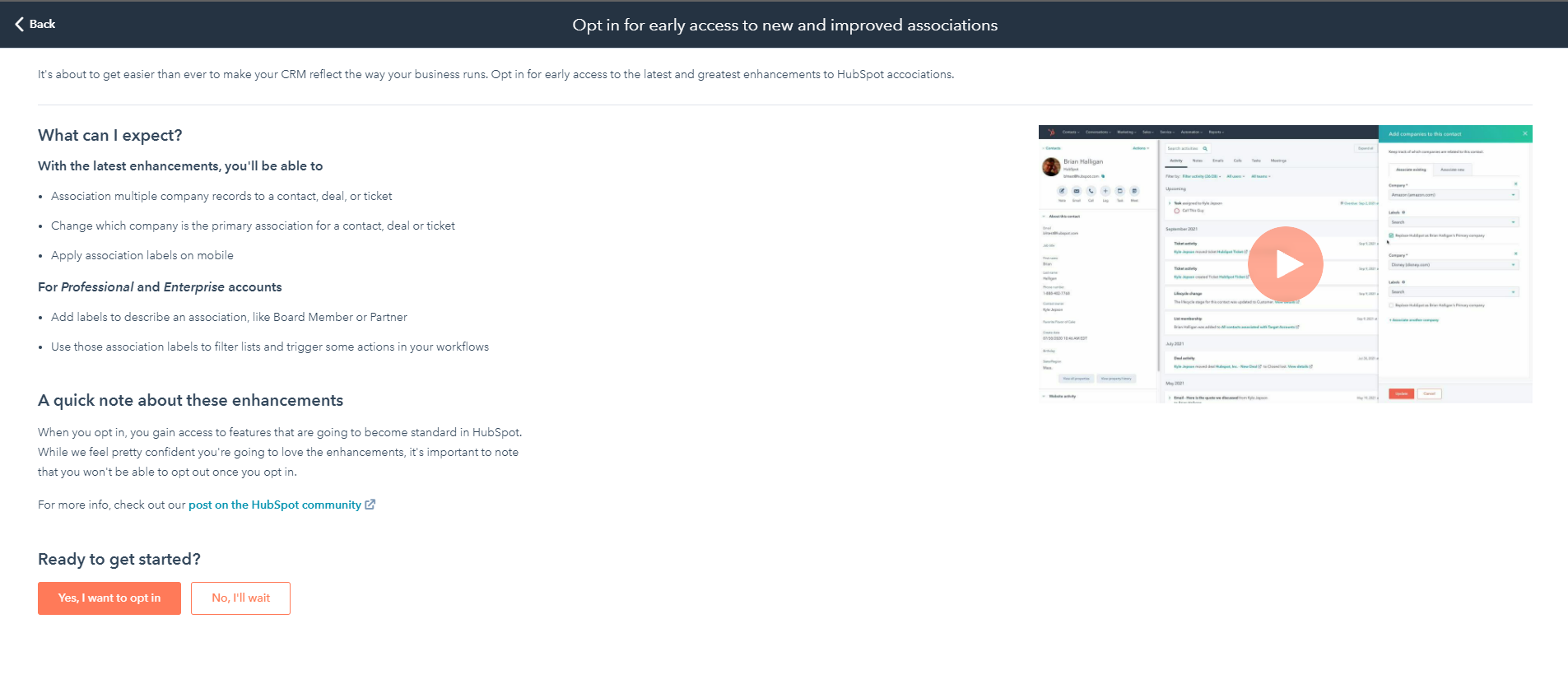 Property Calculation Functions
For the first time, Sales teams will now be able to calculate core values in HubSpot reports. Find out how long it took to convert a customer, calculate sales commissions or identify the sales cycle speed, all without filling in additional fields, solely for the purpose of reporting.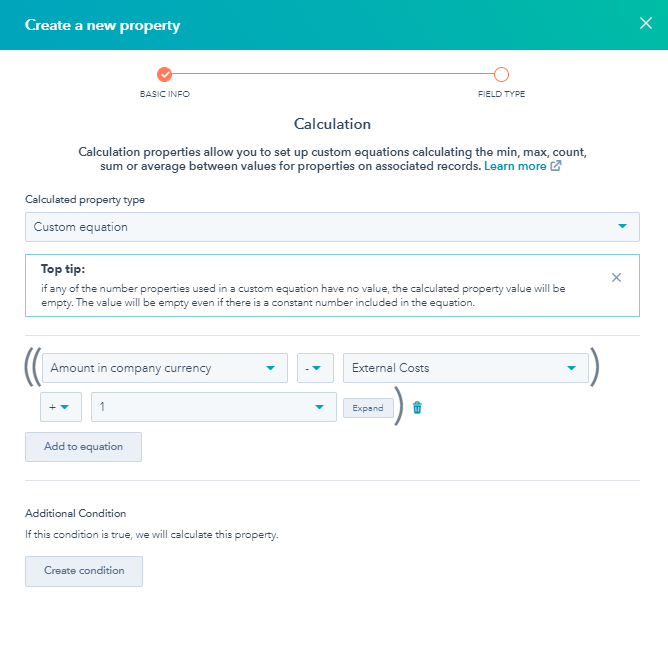 Check out all of the latest HubSpot news and features here!
As you can see, INBOUND 2021 has proved to be incredibly useful for Sales teams, providing so many more tools for helping make a Sales rep's job easier and more efficient!
Want to know how these features can help you grow better?
At our next HubSpot User Group, we're excited to bring you an exclusive round-up of the top new products and features announced and what they mean for your business, as well as our favourite insights and learnings from the three-day event. Be sure to sign up now so you don't miss out!

Huw Roberts