HubSpot is becoming even more customisable, connected and customer-first!
Leaders of the platform took to the stage at INBOUND 2021 to showcase some of the latest product updates and features launching, destined to supercharge the CRM platform so that you can do even more to grow better.
Take a look at our highlights of the cool new features we're most excited about…
Sandboxes
Sandboxes are a safe testing playground for teams to check any new processes and integrations are all working without a hitch, eliminating the niggling worry you may accidentally make a change you didn't want to make. Seeing how things work in a real-time environment, without interrupting workflow or sending test emails to your customers, will mean teams will be able to maintain a more seamless system. One Sandbox will be included for Enterprise customers, with any additional ones being charged at $750 each, per month.

Business Units
Dealing with multiple brands can bring about its own challenges; how do you keep up to date and on track with their sales assets, contacts or marketing campaigns, for example? The answer to that is now with the help of Business Units! These will assist with managing multiple brands in a confident and efficient way in HubSpot.
If you need to run cross-sell or upsell campaigns that will be guaranteed to reach each audience segment, with the possibility to track contact information and communication preferences for one particular brand, then this is now all possible with Business Units.
Operations Hub Enterprise
The Operations Hub Enterprise is all about creating a more consistent and compelling insight into easily reporting on downstream users and saving your scaling business time. No more days spent on one-off data requests or reporting - now you can use that time where it's needed - on building a plan to drive your business strategy forward!
The features included in the Enterprise Hub will be:
- Data Sets for collating data collections for downstream users
- The ability to calculate value in HubSpot reports
- Snowflake Data Share - a quick and automated way for exporting HubSpot data into the industry's leading data warehouse.
Using Operations Hub Enterprise for connecting and cleaning customer data will almost guarantee an efficient and aligned business as you scale - what more could you ask for?
The costing for Operations Hub Enterprise is as follows:
Service will be $2,000 per month and it will be included in the Enterprise CRM Suite after launch.
Enterprise CRM Suite costs will increase after December 1st 2021 (with additional features being added), so customers who buy between the November launch of the Hub and December 1st, 2021 will pay $4,000/month and those who choose to buy after December 1st will pay the increased cost of $5,000/month.
Shared Deals and Credit (Forecasting)
The way HubSpot used to work when it came to deal credit was to award full credit to the final person to touch the account, meaning that the hard work put in by previous colleagues would be forgotten. Those days are now well and truly behind us though, with the addition of Shared Deals and Credit, as part of the Forecasting feature announced at INBOUND 2021. Credit split can now be managed easily and fairly, with the added bonus of being able to see which teams work best together when securing certain types of deals, giving further insights into how best to convert those leads.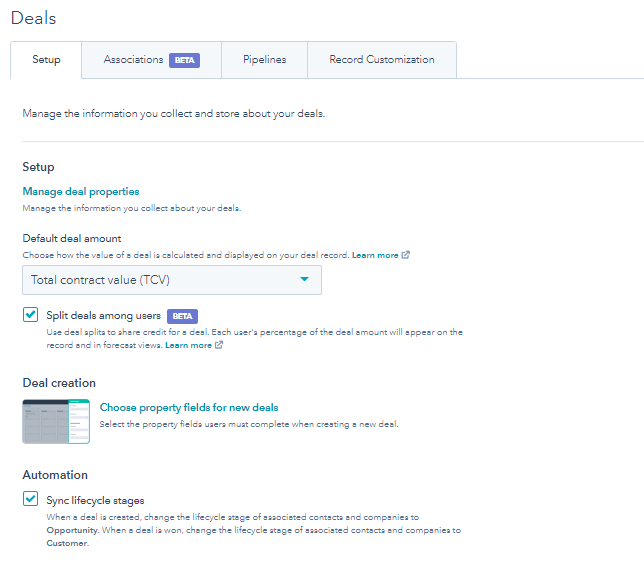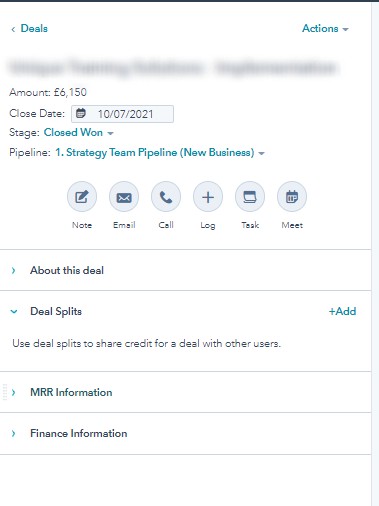 Customer Portals
The welcome addition of Customer Portals will mean huge time savings on dealing with customer queries, repeat requests and raising tickets, to name just a few. Customer Portals put the customer in control of their own queries and with customers today being more self-sufficient than ever before - it's the perfect way to build on transparency and trust within your business relationship. This terrific tool is available in the Service Hub Professional, as well as in Enterprise.
We know - we're impressed too! So many integral and business-changing ideas that will be sure to impact the quality of your day-to-day business strategy for the better. 🙌
Want to know how these features can help you grow better?
At our next HubSpot User Group, we're excited to bring you an exclusive round-up of the top new products and features announced and what they mean for your business, as well as our favourite insights and learnings from the three-day event. Be sure to sign up now so you don't miss out!

Huw Roberts