Getting potential new customers or clients to come to you rather than chasing them down is the core purpose of Inbound Marketing – but what is Inbound Marketing, exactly, and how does it really work?
A reaction against intrusive marketing

For many years, marketing remained pretty much the same. The delivery methods may have changed, for example where cold calling evolved into spam emailing – but the basic principles didn't.
The result was that as clients' understanding and expectations evolved, fuelled by the growth of social media and ever-easier access to the web, they became cynical, even suspicious, of ever-more intrusive contact from brands.
The importance of credibility and trust has grown, but these fragile and unwanted, pushy marketing tactics cause real and lasting damage to a brand's reputation.
New marketing methodology

Inbound is the first fundamental shift in marketing methodology for the digital age. Instead of reaching out and invading a potential client's digital space, it challenges you to create engaging, relevant content which is easy for desirable prospective clients to find and – crucially – is valuable to them once they do.
The role of content
From blog posts to videos to thought leadership articles, the key is to create content that doesn't just say 'use our service, use our service, use our service', but rather attracts the attention of the right people with something interesting, useful or informative. The right message to the right people at the right time.
This protects your brand from reputational damage and puts prospects on a pathway where you can deliver more content and channel them consensually towards purchasing your goods or services.
By creating buyer personas – a semi-fictional representation of the ideal customer formed from real data and some educated estimation of behaviour patterns, motivations or goals – you can get into the mindset of your perfect customer and create better, more appropriate content.
There are four main stages to inbound marketing: Attract, Convert, Close and Delight.
Stage 1: Attract
When you want to attract new prospects to your website, you can do this by creating content. In this case, let's say it's a blog post, but it could be a video or an animation.
The post you create will focus on a specific area of interest and will use your expertise to offer something the visitor finds thought-provoking, interesting or educational. By hosting this content on your website, optimising it correctly and signposting it in the right places you'll drive traffic to your website.
Stage 2: Convert
Once you've attracted your prospects, you move on to the Convert stage: this is how you turn an initial visit into a lead. At its most basic, it can be a simple data capture request, however, some successful campaigns offer a trade – if a prospect supplies the contact data needed, in return they may receive a free e-book guide, for example, with more content for them on a subject of interest.
Stage 3: Close
The next step is the Close stage. This is when you turn a lead into a customer or client for the business. By using the data you captured during Attract and Convert, you can effectively manage your relationship with a lead. By communicating with them in an appropriate, timely manner through their preferred channels with content that continues to interest them, but which focuses more on the products and services you provide while tracking their journey, you'll be able to successfully convert them for your business.
Stage 4: Delight
Close is not the final stage. however. Because you don't just want to retain your new customer/client, wouldn't it be better if they told others how great you are?
During the Delight stage this is the goal. Even after the close, by providing excellent products or services while also continuing to create the engaging, interesting content which got them interested in the first place, you can secure that most valuable commodity – recommendations.
Inbound Marketing doesn't reinvent the wheel, but it does fundamentally changes how you approach customer relationships and conversion in an environment where prospects are savvy and wary of hard sell techniques but very open to interesting, engaging content.
Ready to kickstart your lead-generation machine? Download our guide: 12 Steps to Planning Your First Inbound Marketing Campaign.
Header image source: Unsplash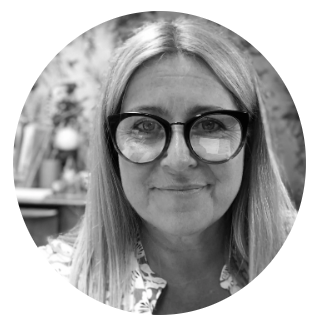 Pippa Adams, CEO