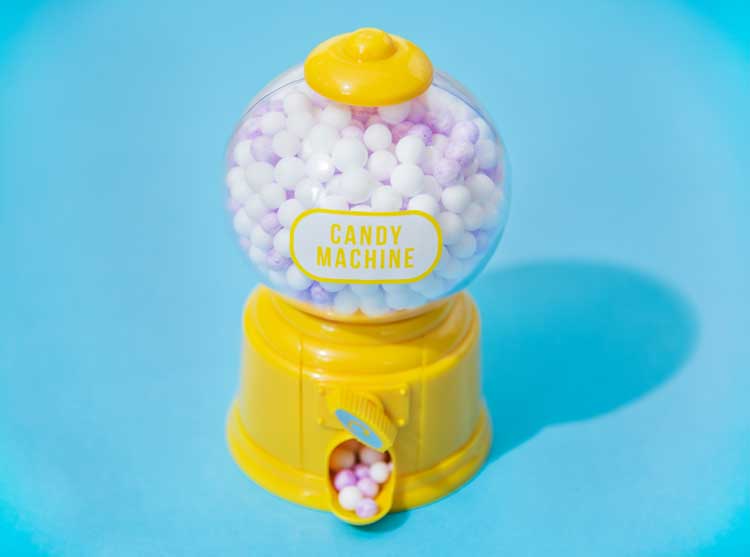 Inbound marketing is all about lead generation, so it's no surprise that businesses who've seen significant changes in buyer behaviour in an increasingly challenging sales climate are becoming advocates of the approach. So how exactly do you use inbound marketing to generate leads?

Let's start by asking another question: what is Inbound Marketing? In short, the purpose of inbound marketing is to nurture your visitors into becoming leads, and then customers, by selling to them when they're ready to buy from you rather than chasing down cold leads. You can read a fuller description of the methodology here.
In inbound marketing terms, lead generation – the process of converting your website's visitors into leads – takes place after the attract phase of the buyer's journey. The visitor is converted into a lead once they've shown an interest in something you have to offer. Typical examples of your offers could be a free eBook, a checklist or an ROI calculator.


Define your personas

To generate leads through inbound marketing, the first step to any successful inbound marketing campaign is understanding your primary personas. These are the type of people who already buy or use your service or product – exactly who you should be aiming to sell to and the type of leads you want to acquire.


Content marketing

Content is the key to good lead generation and, once you've defined your key personas, you can then start to focus on the content that you're going to create. When you think of content, blog posts probably come to mind. But your content strategy should also include ebooks, guides, checklists, videos and a whole lot more. The important point is to make sure that the content you produce is relevant to your buyer persona, whatever the format.

If we go back to your blog, this is where you'll publish most of your content, which will be the critical driver for turning your visitors into leads. Here, you'll share content written to answer key questions that your personas are asking. From your blog, you'll aim to send your visitor to a landing page, using a strong call to action, so you can capture their data.
Match your content to the buyer's journey

Remember that visitors to your website will be at different stages in the buyer's journey. That being the case, you need to make sure that you offer a variety of content to match. So plan and develop valuable content for the awareness, consideration and decision stages, layering on more detailed information as your prospects work their way down the funnel.


Landing pages

Landing pages serve one purpose, and that's to capture the all-important data. Your landing page should allow you to forge an immediate connection with the visitor, as this is where you'll offer something in exchange for their data. To do this, you must be campaign specific. For example, if they've just come from a blog titled 'Five best family day outs in the North East', you can't then offer a download 'A couple's guide to nights out in the UK'!

Once you've chosen a theme and created your offer, its landing page should explain the contents and include a form for the visitor to fill out in order to receive it. Tools such as Hubspot allow you to create landing pages and forms easily, so you can safely store data and track how many visitors have viewed your content and converted into leads.

Use workflows to keep the content coming

Marketing automation is what keeps inbound campaigns moving – by setting up workflows in your automation software CMS, you can be sure that relevant, timely actions will be triggered, based on a website visitor's actions. This allows you to nurture your prospects at scale, using appropriate calls to action (CTAs) as prompt to serve more content to leads, based on the right message, right person, right time principle.


Don't forget to lead score

A massive advantage of using marketing automation software is that it can help you filter your leads, based on how engaged they are with your content. This process is known as lead scoring, and it allows you to automate when a prospect becomes a marketing-qualified lead and, from there, a sales-qualified lead. Understanding who is ready to buy – and when – is a huge help to your sales team, as it allows them to focus their efforts on the right people when they're ready to buy.

Simply explained, lead scoring involves assigning a set number of points to different interactions, from reading a blog or a case study to downloading a content offer. The more points a contact amasses, the warmer they are – giving you a fuller picture of their challenges and interests in researching your solution.


Social media marketing

You should spend just as much time promoting your content on social media as you do writing it. To amplify your content as much as possible, make sure that you're posting it on the preferred channels of your buyer personas. By monitoring your posts, find out the best time to release new content and how often you should release it. Measuring your engagement means that you can find out what kinds of post are converting, and on which channels.

Content marketing is a means to an end, and not the end itself – a fact which it can be easy to lose sight of when you're not following a fully inbound approach. Now that you know some of the most successful ways to generate leads with inbound marketing, be sure to remember the key takeouts:

1. The content you create has to align with your personas
2. Promote your content in the right places for your audience
3. Use marketing automation to produce leads at scale

By following these tips, you'll generate more of the leads that are a good fit for your business, and you'll earn the appreciation of your sales team into the bargain.

Ready to kickstart your lead-generation machine? Download our guide: 12 Steps to Planning Your First Inbound Marketing Campaign.