Wondering whether an inbound marketing strategy is for you and your business? Keep reading this complete guide, designed to help you create an effective strategy! You can also use the following quick links to jump ahead:
What is Inbound Marketing?
The core purpose of inbound marketing is to encourage new customers to come to you, rather than you chasing them down through more traditional, interruptive marketing techniques. This is achieved by creating engaging, relevant content that addresses your target customers pain points and is put in front of them at the right place, right time and on the right platform. Building trust between yourself as a business and your prospective (and existing!) clients is at the heart of the inbound methodology.
From blog posts to videos to ebooks, the idea is to create content that doesn't push your business or your brand, but attracts your audience with something more valuable and informative. By doing this, customers start to see you as a "thought-leader" and a consistent source of insight, increasing your businesses likelihood of selling its goods and services.
There are four main stages to inbound marketing: Attract, Convert, Close and Delight. Before creating content for the four main stages, you'll need to build up buyer personas – a semi-fictional representation of the ideal customer formed from real data and some educated estimates of behaviour patterns. This way, you can really get into the mindset of your ideal customer and create more appropriate, tailored content that meets their needs.
Even after a lead becomes a customer, you need to make sure that as well as providing excellent products and services, you should continue to create and share the content that got your customer interested in the first place.
Learn more about how an inbound marketing agency can help you kick-start your strategy.
Content Marketing vs Inbound Marketing
What is the difference between content marketing and inbound marketing? And is one more efficient than the other? The two terms aren't interchangeable and it's worthwhile finding out why…
Content marketing, by definition of The Content Marketing Institute (CMI) is: "a strategic marketing approach focused on creating and distributing valuable, relevant and consistent content to attract and retain a clearly defined audience."
And HubSpot's definition of inbound marketing is: "attracting customers through relevant and helpful content and adding value at every stage in your customers' buying journey. Potential customers find you through blogs, search engines and social media."
With inbound marketing, the focus is on attracting customers rather than reaching them by any means possible. While both approaches have content at their heart, the inbound methodology is to deliver the right message to the right audience at the right time while content marketing activity can be ad hoc and more focused on brand awareness.
Both approaches are strategic with the ultimate goal of stimulating action but inbound marketing is more focused on hitting lead generation targets. And another differentiator is the range of tactics and tools used within each approach. Content marketing can consist of any number or types of material whereas inbound marketing follows a structure that drives prospects down a funnel to generate marketing and sales qualified leads using workflows and gated content.
Inbound Marketing vs Outbound Marketing
Outbound marketing is a traditional method of marketing seeking to interrupt potential customers. It includes methods such as email blasts, cold calling, outsourced telemarketing and advertising. These are known as "outbound" marketing methods because they push a message out far and wide to everyone, as opposed to honing in on a specific audience with needs linked to your specific service offering. The cost of outbound marketing tends to be much higher and the ROI much lower than inbound marketing.
As technology has changed, so has the way we market our products and services. Traditional advertising channels don't get the job done anymore, and that's why inbound marketing solely relies on the internet and social media.
Where outbound marketing is interruptive, inbound marketing pulls visitors in, increasing brand exposure and brand authority through the creation of valuable content. The goal of inbound marketing is to pull interested people toward the marketing materials and attract them to your business with valuable information. Outbound marketing uses push tactics like TV commercials and door to door salesmen.
The main difference between the two is communication. Outbound marketing is a one-way conversation with the audience – the business shouts about its brand but there is no opportunity for people to interact.
With inbound marketing, people can engage with your brand: they can send an email, leave a comment on a blog or social media post, or leave a review on a third-party site. Communicating with your prospective customers is key to a successful marketing strategy: it's all about transparency, honesty and engagement.
How Marketing and Sales Align in Inbound Marketing
The traditional sales methodology is ABC 'Always Be Closing', the inbound methodology is 'Always Be Helping'. Over 65% of queries entered into Google every single day are questions, "where can I find...?" "how do I...?" "what is the best...?" Marketing teams need to play an equal role to sales in customer acquisition - their job is to addresses the customer's problem/query by putting content at the end of those searches.
Inbound marketers need to create content for each stage of the buyer's journey: awareness, consideration, decision. The awareness stage is a customer who is becoming aware of a topic of problem and is wanting to learn more. A customer in the consideration stage has identified the problem, but is researching various solutions. And a customer in the decision stage is ready to make a decision on a solution.
Inbound marketers can then gain insight into each prospect's unique needs, priorities and objections by analysing what content and which stage (awareness, consideration, decision) they're interacting with the most. This information will then get passed on to sales so that the sales team have a greater understanding of prospective clients in order to close a sale. This exchange of information is essential so that sales don't waste time trying to sell to a lead in the awareness stage, because that lead will only be looking for useful information i.e. blogs or a white paper download.
In a marketing and sales aligned organisation, it's marketing's job to help sales fully understand the qualified leads they get and the information that would be most valuable to them. For more information on marketing and sales alignment, watch our video.
How to Build Your First Inbound Marketing Campaign
A good inbound marketing campaign is built up of a series of steps used to reach a specific marketing goal, like increased conversion rates or sales qualified leads (SQLs). You can create your first inbound marketing campaign in a few easy steps…
Firstly, you need to choose a buyer persona. This will be the audience you're going to target throughout your campaign. You might already have one, or you might want to create a new one, but having a specific persona in mind will help you tailor your messaging and your content to create a focused campaign across all platforms.
Secondly, you'll need to brainstorm a campaign idea. Your brainstorming session should include a diverse group of people from different areas of the business. This helps keep ideas fresh and different perspectives and varying skill sets. You'll also need to think about what content you're going to offer. Will it be a webinar? Live Facebook event? ebook or podcast? Make sure it's something that your persona is going to engage with.
Thirdly, you need to set some SMART goals. SMART means Specific, Measurable, Attainable, Relevant and Timely.
Next, set deadlines. Create a detailed schedule with deadlines for all those involved in the creation process and check on progress at weekly, or daily, catch ups.
This should be enough to help you kick-start the ideation of your first inbound marketing campaign. But if you want to learn more, download part two and three of our How To Kick-Start Your First Inbound Marketing Campaign Guide.
What is HubSpot?
HubSpot is a platform that allow you to create, distribute and report on every single aspect of inbound marketing with ease. First and foremost, HubSpot helps you convert strangers into traffic – not just any strangers though, strangers who are expressing an interest or query in your specific product or service. This query could turn into a purchase, but not without a little nurturing first. By using the HubSpot platform, you're able to nurture potential customers with content that is useful, valuable and addresses the customer's needs.
HubSpot has all the tools required to create quality and timely content. For example, HubSpot's blogging platform is optimised at almost every step to ensure you get the maximum amount of traffic. When you're creating a blog post, HubSpot's platform will prompt you to add meta descriptions, keywords and call-to-actions.
You're also able to schedule all your social media posts via HubSpot with recommended 'best times' to maximise reach, impressions and click-throughs. So there you have a search engine optimised blog and social posts that are going to gain traction at peak times.
Next up, how does HubSpot help convert traffic into leads? Read our blog post here.
How to Use Inbound Marketing to Generate Leads
Inbound marketing is all about lead generation. But how exactly do you use inbound to generate leads?
The entire inbound methodology is centred around converting our website's visitors into leads, and this takes place after the awareness and consideration stages of the buyer's journey. The visitor is converted into a lead once they've shown an interest in something you have to offer, for example downloaded your ebook, checklist or ROI calculator.
The first thing you should do in order to generate as many leads as possible through inbound is to create your primary personas. These are the type of people who already buy or use your service or product, and who you should be aiming to sell to and the types of leads you want to acquire.
Content is key in the lead generation process, so once you've defined your key personas, you can that start to create content that's going to attract your audience. Your content strategy should include all manner of things, not just blog posts but ebooks, guides, checklists, videos, podcasts and lots more. Make sure your blog posts are answering key questions that your personas are asking, then direct your visitor to a landing page using a strong call-to-action and data capture form.
When your visitors have began engaging with your content, you want to make sure you lead score. Inbound marketing automation software helps you filter your leads based on how engaged they are with your content, and allows you to see when a prospect becomes a marketing-qualified lead and then a sales-qualified lead. Understanding who is ready to buy, and when, increases your sales team's chances of actually closing a sale.
How Inbound Helps Increase Online Sales
Adopting an inbound sales approach is all about fine-tuning the lead generation process so your team can focus on warm, hot leads. And this is essentially how you increase online sales with inbound.
By creating your key personas and building out content that answers their pain points, you're able to nurture visitors to your site, and then all the way through the lead generation funnel. The inbound methodology uses lead scoring to make sure your prospects are a good fit before they become marketing-qualified leads and then sales-qualified leads. Within the lead scoring process, you'll be able to see what pages your potential customers have visited, which blogs they've read and what forms they've completed, so there's no cold or hard selling.
This soft-sell approach, whereby you're armed with information about each lead, puts your team in a great position to open up conversations where they're asking questions and showcasing their expertise. By asking the right questions and enabling your lead to say 'yes', you feed their desire to complete the sale. The following lead generation tactics will help speed a sale along by encouraging buyers to come to their own conclusion:
Positive reinforcement
Positive words of encouragement can help your lead articulate their thoughts. Expand on why you agree and avoid just saying "yes" or "exactly!".
Remembering
Demonstrate that you've retained information about your lead, from their name to their pain points. This shows that you've heard and understood them.
Questions
Ask relevant questions to clarify your leads perspective e.g. "how do you feel about your current supplier?"
Reflection
Paraphrase back a statement to show understanding and help reinforce the message that's been delivered.
Clarification
Ask open questions to make sure there is no confusion e.g. "so how will that help you?"
Summarisation
Repeat the buyer's key points back to them to help organise your thoughts and correct anything that's been misinterpreted.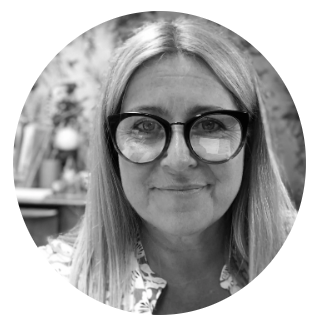 Pippa Adams, CEO