Today, buyers want to be more educated and informed than ever before – and they're wholly comfortable with getting a good way along the buyer's journey before even speaking to a sales representative. So the challenge for today's B2B sales professional is to establish trust within a narrower window further into the sales cycle. Increasing deal size at the same time may sound like a big ask, but employing the right tactics throughout the sales process can allow your sales team to catapult in with real impact much further down the funnel.
Trust still matters
While it's true to say that savvy buyers want to do their own research online, a complicated and costly transaction still demands the reassurance of a trusted adviser. According to legendary psychologist Robert Cialdini, the price a buyer's prepared to pay represents the risk they're taking. Create trust and you reduce that risk, meaning that a higher order value becomes more achievable.
Research revealed that just 18% of the salespeople buyers met over the past year would be classified as trusted advisers whom they respect. The more trusted an individual is, the greater their sales effectiveness, so a trust deficit is clearly a massive disadvantage. As one of the fastest ways to build trust is by helping people, rather than selling to them, it's time to think about how you can start that process by proxy, using your website and marketing tactics to prepare the ground and give your Sales team a leg up.
It's all about priming your buyers before you even speak to them – what Cialdini calls 'Pre-suasion'. If we take Cialdini's seven principles (recently revised from six) and work through them, it's easy to attach marketing actions to each that can establish trust throughout the buyer's journey.
Cialdini's Seven Principles
1. Reciprocity: what can you share? The obvious answer, beyond free gifts, is content. Providing valuable content that will help your buyers solve their pain points is a straightforward way to begin establishing trust. By using an inbound marketing approach, you can continue to serve related content by creating workflows that will route buyers further down the sales funnel.

2. Commitment and consistency: keep contact regular and reliable. Again, you can use your marketing team to do the legwork by encouraging sign-ups to recurring communications such as enews and product bulletins.
3. Liking: how can you get into rapport on a corporate level? Using your brand to tell a story and communicate your business's personality, particularly through your website and social channels, will help to foster trust. And, if you've done your persona work, you should know who you need to appeal to and what's likely to push the right buttons. Encouraging reviews and recommendations from existing customers gives the confidence of third-party endorsement, showcasing success stories. Remember that a simple step such as personalising emails also helps to create a connection.
4. Authority: position your business, and yourself, as an expert. Thought leadership content tackling the big issues in your sector demonstrates that your organisation is looking beyond the quick wins to the good of the industry. Blog posts, owned research, testimonials and reviews from experts can contribute to paint a picture of a thoughtful, conscientious and knowledgeable corporate citizen.
5. Social Proof: what are other people saying? Buyers are influenced by the crowd, so think about how their peers' views can be communicated and amplified. Share the news about your best-sellers, ratings and reviews on your website, through social media and PR. Here, peer power matters, and buyers will be looking for evidence that other people just like them have benefited from your solution.
6. Scarcity: harness FOMO (fear of missing out). Why not share exclusive information with your contacts regarding a limited supply of your service – use marketing automation to make light work of this – and give a clear call to action to encourage your prospects to engage quickly? Scarcity, with the inference that your product or service is highly sought-after, takes the focus off cost and places it firmly on desirability.
7. Unity: create shared identities or groups. How can you make your buyers feel included? From LinkedIn groups to podcasts, webinars, events, expert advisory boards and forums, tapping into a sense of belonging is a tried-and-tested tactic. Creating shared enemies is an extension of this (think of famous rivalries like Apple vs Microsoft). Again, the focus is not on price but on building brand loyalty.
Content enables Sales
A lot of the trust-generating tactics tied into the Seven Principles are marketing-led, so what can your Sales team be doing to feed into the nurturing strategy? For a start, your reps will be able to provide valuable insights that can be translated into content – as LinkedIn's 2018 Demand Gen Report shows, content is still king.
Content can nurture relationships at scale when it's outreached via automated sales enablement tools which match it to a particular stage in the buyer's journey, using an inbound marketing approach. With the tech available to personalise emails automatically, it's possible to start building rapport before a contact becomes a sales-qualified lead (SQL) and is pushed through for follow up. At the same time, individual sales reps can use engaging content as a sales tool once they're in conversation with a lead, on- or offline, and can act as champions on social media. Both approaches will position you as a go-to source of information – and they'll also open the door to cross-selling and upselling opportunities.
Trust adds to the bottom-line
A lead who's in the early stages of researching their problem is likely to have an open mind as to what they need – the more quality information you can provide, the easier it'll be to have a conversation around the best possible solution for the problem. When you've used a range of marketing tactics to offer help and build trust before a sales call even takes place, using a successful soft-close technique becomes a natural progression. Your buyer should be feeling confident you'll propose a solution representing the best long-term investment, and comfortable to specify extra add-ons. That might be a holistic solution involving bundled products, a combination of services or a top-of-the-range system, all of which can increase AOV.
With higher-quality, sales-qualified leads to work with, already feeling warm and fuzzy about your brand, your Sales team's life just got easier! If all of that sounds good, then maybe it's time to download our guide: Unifying Sales & Marketing for Explosive Revenue Growth.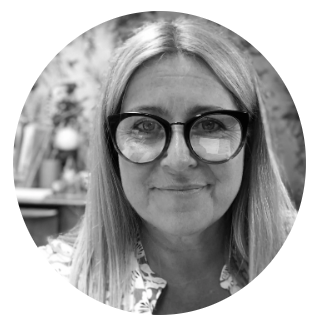 Pippa Adams, CEO