Where were you when you first heard of HubSpot? It may not be an easy question to answer – this marketing automation platform has been around for longer than you might think. When researching what to write about, Google Trends is a great resource that can add validity to a subject; thinking back to 2012, when Prodo started to become familiar with HubSpot, ago, not enough people were asking the question 'What is HubSpot?' to warrant a thorough answer.
Fast forward to 2017: as an agency, we're HubSpot Partners, the rise of interest in HubSpot has been astronomical and, if you've read this far, you're interested in Hubspot, too. The term HubSpot covers two things, the company and the platform – we're going to run you through the platform in four parts to give you an overview of what it is and how it works.
HubSpot is a platform that allows you to create, distribute and report on every single aspect of inbound marketing with optimal ease and – perhaps most importantly – optimal conversion. The best way to describe HubSpot to a newbie is to show you a start-to-finish lead-capture campaign and lead-nurture campaign with a hypothetical product, a big orange jet ski, and our hypothetical company: The Big Orange Jet Ski Shop.
Remember, this is a top-line introduction to HubSpot, so don't worry if you have plenty of questions at the end – we have lots more resources to help fill in the details.
Converting strangers into traffic
The first thing we need to do is to convert strangers to our brand into traffic, not just any strangers, though – strangers who are expressing a query. This query could turn into a purchase – not necessarily immediately, but perhaps after some time and nurturing. By using the tools made available to us by the HubSpot platform, we're able to share content that allows us to not, as you might expect, find those strangers, but to let those strangers find us.
Blog Post Creation
Using the inbound methodology, we create a concept for a blog post that answers a question that our customers are asking. We do this by first creating personas – fictitious representations of our customers – so we can naturally begin to understand what questions they're asking. The more detail the better, so taking a direct route and sourcing this information via customer interviews and/or surveys can be part of the process. The concept that The Big Orange Jet Ski Shop came up with was to answer the question: What are the best experiences for adrenaline junkies between the ages 35 and 50?
With the concept of the blog, we use HubSpot's keyword research tool to decide on a selection of keywords to include within the title and also within the content. The title that The Big Orange Jet Ski Shop came up with using the tool was: 10 things for adrenaline junkies to do before they're 50
A trained writer will produce an article, the article will be laced with our selected keywords identified by HubSpot's keyword research tool.
Blog Post Optimisation
We recommend that you use HubSpot's blog tool hosted on a subdomain of your site. Why? Optimisation. HubSpot's blogging platform is optimised at almost every step to ensure that you get the maximum amount of traffic, and also the maximum amount of data. The blog platform will always be ahead of the curve in terms of optimisation for search engines, and you don't need to implement any updates or development work.
Social Media
Using HubSpot's social media tool, we're going to schedule in posts across all our platforms at the recommended 'best times' to maximise reach, impressions and clickthroughs – ultimately maximising leads. So now we've got a search engine optimised blog written on a blog platform that will allow for the highest possible ranking we can achieve with our domain authority, what do we do? The next step is to start converting the traffic created into contacts - find out how in What is Hubspot? Part 2.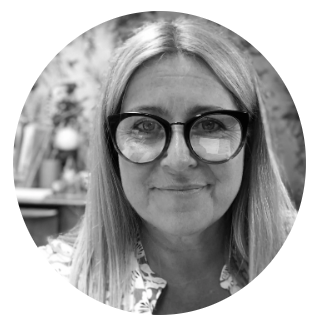 Pippa Adams, CEO