Hubspot Conversations is described as a universal inbox that includes free tools for live chat, team emails and chatbots. It also provides a platform for sales, marketing and customer service teams: a communal place to view, manage, and reply to all conversations, no matter which messaging channel they've come from.
The way we communicate has changed - we use conversations in all aspects of life. The instant responses during real-time chat are why we use the current messaging platforms we do, such as Facebook Messenger, iMessage and Slack. Hubspot Conversations enables you to adopt this method of communication, the key benefit being the convenience of having access to all the different tools at once.
So, how does it work?
Live chat
Firstly, you can edit your chat tool to fit your brand and also create targeted welcome messages for each web page. This creates more of a personal experience for your website visitors. Customising your live chat is a great way to engage with your customers and build a more trusting relationship.
Live chat enables you to give your customers what they want - real-time talk. You can use live chat to make connections between customers and the people on your team via intelligent routing. The Conversations inbox allows you to respond to chatbots and follow-up by taking notes, sending emails and making calls etc. Every interaction that is made is saved within the Conversations inbox, available for your team to go in and stay up to date.

Team email
Your Conversations inbox can also be linked with your team's email, ensuring you never miss an email again. You're able to set up a routing system to make sure each and every email is answered as well as specifically assigning emails to individual members of your team.
Replying is made simpler with your Conversation inbox. All the contact information is ready and waiting in the sidebar, ready for you to create a response. Being able to easily see the context you need ensures your response is helpful for your customers, providing a positive experience for your audience.
Chatbots
Being available 24/7 doesn't mean you have to employ people to work around the clock - chatbots are your answer. Hubspot's chatbot builder creates bots that help you qualify leads, book meetings and answer any enquiries.
Hubspot's chatbot builder works with the Hubspot CRM, meaning your bots can use the customer information that you've collected to personalise messages.
Hubspot's Conversation inbox helps you build relationships with contacts, from generating new leads from messaging channels, to connecting the right contacts with the right people, to building a better customer experience. You'll be able to easily follow up on leads and scale conversations with chatbots, dramatically transforming your current sales cycle and conversational marketing strategy.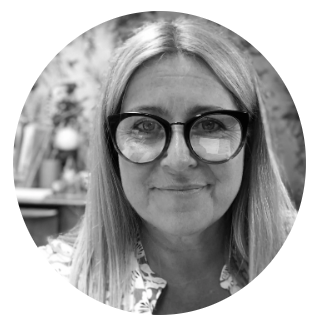 Pippa Adams, CEO