Conversational marketing tools such as Drift and Hubspot Conversations are helping us change the way we do things. They have adapted the marketing strategy to match the way we communicate today, but what is the difference between the two? When should we use them?
Whilst both focus on a 'new' way of marketing, both have their own advantages. Before deciding on one for your company, you should probably identify what your business needs are, then work out which is best for suited to you.
If your company wants to introduce conversational marketing and already uses Hubspot, you'll be best off sticking with Hubspot's product. However, if you're a company who needs more advanced features, a Hubspot Connect Partner such as Drift might be better suited, and it can still be integrating into Hubspot.
Hubspot Conversations
A Hubspot account that is linked to Hubspot Conversations enables any user to be able to make use of the tool, as long as they are listed as a team member on the Hubspot Conversations Inbox. If you're already a Hubspot user, this tool can work with the Hubspot CRM, meaning your bots can use the customer information that you've collected to help personalise messages and more.
Hubspot's Conversations Inbox makes managing your team easier than ever - you're able to:
- Configure your channel settings
- Create a targeted message
- Link up your team email inbox
- Manage your inboxes
- Respond to chat conversations
- Respond to email conversations
- Reassign and respond to bot conversations
- Open a chat widget automatically
Hubspot enables you to achieve all the above from one place, making the way you manage communication much simpler.
Drift
For those looking for a system that offers more advanced features, Drift could be the solution. Drift believes your brand is the key to success, and whilst adopting these new methods of marketing, your brand should be carried throughout.
Ensuring you keep your brand consistent helps build trust with your customers, resulting in a stronger relationship further down the line. Drift helps businesses to locate the best leads in real-time with bots, allowing you to engage with buyers when it suits them. They're available 24/7, so your customers can communicate whenever they're ready.
So, what does Drift offer?
- Live chat
- Chatbots
- Enables you to connect with your current tools
- Create targeted messages
- A safe home for contacts and segments
In an article by Impact, Hubspot Conversations and Drift are both used by the same company and compared to one another. They discuss how Hubspot Conversation works incredibly-well when everything else is operated by Hubspot. When discussing Drift, the phrase top-notch is used to describe the user's experience. The specific targeting has endless options available and expertly achieves that one-to-one experience.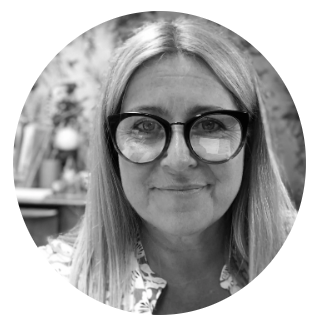 Pippa Adams, CEO