Imagine you're a customer. You think you've finally found a site to meet your needs, but it takes ages to load - and once it does, you can't find the page you need. After clicking around, you've found the right page but it has realms of irrelevant content. It's almost guaranteed you'll have come across a similar situation in your lifetime of surfing the internet - and it can lead to a really frustrating user experience.
So how do we create better user experiences? Answer: Growth Driven Design.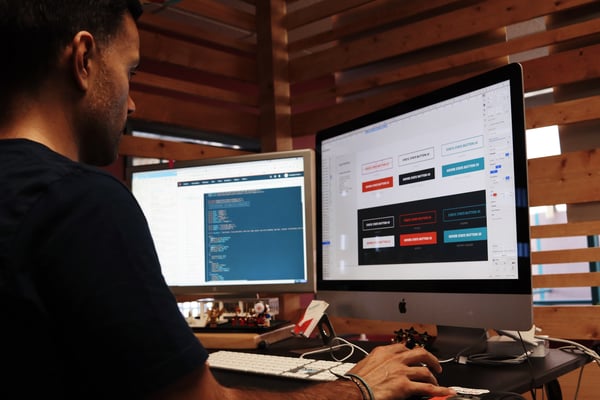 Image source
Growth driven design is all about using data, user-behaviour and analytics to improve your website. By taking a growth driven design approach you'll minimise expenses and provide more relevant, high-quality content.
The key steps to transforming your website with GDD:
1. Establish what your goals are
In order for you to build out your strategy, you need to set clear goals and determine who you're trying to reach. With this in mind, you can tailor your strategy. We advise starting with buyer personas to help you find out who your ideal customer is. For more information about buyer personas, read our blog.
2. Strategy
When working on your strategy, it's important to focus on what your current site lacks. Where does it fail to perform? Decide what you want your new site to look like and how it will achieve the agreed goals. At this stage, it's vital you optimise your web pages for search engines by creating a clear and comprehensive sitemap. This is one of the most important steps.
3. Design and development
Next, you'll need to draw out your design guidelines for your website, choosing fonts, images and colours. Use wireframes to give you an idea of what your designs will look like when brought to life, this will give you a chance to make changes before it is built.
4. Content
Compelling content is imperative, especially in growth driven design. Content works hand-in-hand with SEO, so you need to master both. When writing, you should think about whether you're being clear about the products and services you offer. Are you sharing information in a non-selling way?
5. Ongoing analysis
Once you have your new and improved site, you can analyse the data and monitor what works and what doesn't. It's all about continuing to grow and adapt. Record web page visits, which page is most popular? Which page drives more new customers? Use the answers to tailor your website even more so to your visitors. Continuous growth is what will make your website a recurring success. Keep updating your site with blogs, videos, new pages and consider introducing interactive tools such as surveys and quizzes.

Samuel Banks