It's that time of year again! HubSpot's annual INBOUND 2021 is taking place between 12-14th October and, as always, looks like it's going to be an amazing event with the likes of Oprah Winfrey, Spike Lee and David Chang on the speaker list, plus loads of others joining them to offer you an online business experience like no other. We're excited!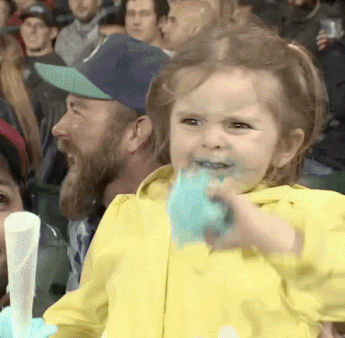 GIPHY
With the world still not quite back to normal, This fully immersive, online event will mean you have direct access to trends that will be hugely transformative for your business. It'll invite you to be part of proactive conversations and will help to future-proof your knowledge with key actionable information and advice to take away.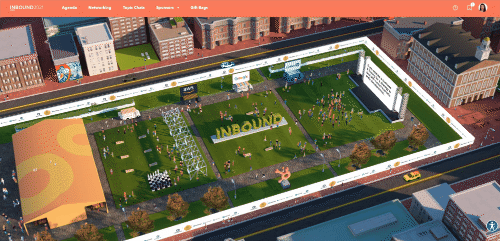 INBOUND 2021 offers a unique opportunity to hear from HubSpot Co-Founder and Executive Chairman, Brian Halligan, about the importance of a connected, Inbound-led, business – "The purpose of business is to create and keep a customer."

Insights will come from a whole host of business founders and leaders, with the purpose of the event to connect you with like-minded leaders from a spectrum of sectors and industries to help spark ideas and connections to take your business plans to the next level.
How to get tickets to INBOUND?
As it's a virtual event again this year, that means everyone can get involved in some shape or form! There are two passes available:

Starter Pass - FREE
Access to live Spotlight sessions and other content
Chance to connect with other attendees and sponsors
Powerhouse Pass - £110
Full access to the 3-day INBOUND experience, including Spotlights, educational breakout sessions, and loads of extra surprises
Curated meetups and many more opportunities to network and learn from each other.
On-demand access once the event is over to every session
What's on the agenda?
The INBOUND 2021 agenda is available to see all of the sessions on offer, covering deep-dive topics such as...
'Creativity Thrives in Constraint: How Successful Brands Create Video Content'
'Google Ads Hacks: Tips and Tricks to High Performing Google Ads Campaigns for eCommerce and Lead Generation'
'Killer SEO Strategies Through Product Design Methodology'
This year, sessions have been built with convenience in mind; with remote working at the forefront, to give you the power to learn and grow from anywhere.

You can join Live Sessions where you can interact with fellow attendees and share thoughts and ideas on the topics being discussed. As well as Live Sessions, there will also be On Demand content available to those who hold a Powerhouse pass.

This means you can experience INBOUND 2021 at a pace that suits you and content will be available after the event. If you'd like to find out more about the network of attendees at the event, you can join Meetups where you'll be able to hear all that your peers have to say, swap ideas, and grow your own business network.

Over the jam-packed three-day event, you'll learn about everything Inbound Marketing; all of the best tried and tested, the innovative, and the just plain ingenious ideas and techniques that have been curated for you to absorb.
Sign up to INBOUND 2021 today and get started on building your own agenda to become immersed in the business knowledge you need to grow a stronger and more connected business.

Samuel Banks