Research has shown that overall, long-form content gets more views, shares and conversions than shorter content, despite that commonly-cited study claiming our attention span is now akin to a goldfish (which is in fact now widely disputed). Arguably, if it's high quality, long-form content is still capturing our attention, and it needs to be a big part of your inbound marketing strategy to increase rankings, maximise search engine traffic, and turn leads into customers.
But that's not to say that writing a 2500-word blog post about how great your company is will instantly become your most-viewed piece of content. The most frequently referenced long-form content often comes from high-quality media outlets like The New York Times, where beautifully simple articles like Snow Fall and clever interactive railroad maps go above and beyond just words on a page to convey information.
Though content marketing for brands can be very different, you can use the same techniques as these journalistic examples to your advantage across different sectors to generate traffic and leads, while also promoting a core brand value. Here's how to write long-form content that will get more views and shares...
Make it interesting
It almost goes without saying, but one of the most important aspects of creating a piece of long-form content that people want to read and engage with is that it needs to be genuinely interesting and worth the time it takes to read. Choose a topic that you can realistically write on in great detail and don't over-stretch with thin and vague information.
Do the research
Put extra effort into the research stage and, ideally, you'll be able to write as an expert in your field – giving authority to your work that will help establish what you're saying and provide valuable content to the reader.
Think about long-tail keywords
Another vital element to consider when writing your long-form content to maximise views is to consider what people are searching for in relation to your chosen topic. Use your content to answer these questions, and utilise keyword research and on-page optimisation to improve your organic ranking on search engines and get your article seen. By becoming an authoritative source of information, you'll naturally increase your reach.
Structure your content
Without a clear structure, it's easy to lose track when writing long-form content. Before you write the piece, make sure you know why you're writing it and where you want to go with it, and plan it out.


Don't fall into the trap of just cramming in as many words as possible – long-form content needs to be engaging, bright and interesting. Even something as data-led as an annual report can become a piece of useful long-form content, through adding customer interviews and insights or presenting the data in more visually pleasing ways that are easy to understand – check out MailChimp's interactive annual report from 2016.
Tell a story
Use your long-form content as an opportunity to tell a story; whether it's an in-depth testimonial on how your product or services have helped the consumer, or even something that's simply related to your brand values, such as a compelling article that's linked to something happening within your industry. It doesn't necessarily have to be about selling your own product or services, but more about building brand awareness and consumer trust.
To gate or not to gate?
When it comes to publishing your long-form content, consider offering it freely with no forms or data capture. This will make it more easily accessible and encourage more views. Quick Sprout did just this with its mammoth ungated Definitive Guide to Growth Hacking, providing a wealth of information with no strings attached.
Amplification tips to promote your long-form content to the right audience
• Reach out to influencers relevant to your industry or topic and see if they'll provide a quote or short interview to use in your content; then, when it's published, let them know and they'll usually promote the piece themselves to their own audience. 

It's also worth tagging any mentioned businesses or key influencers when you post about the article on social media to get their attention and encourage further shares and engagement.


• Create shorter pieces of content that are related to your longer article, which can then use CTAs to link through to push more traffic towards your long-form piece.

• Sharing your work on social is an obvious point to make, but it still needs to be done logically and thoughtfully – you can't just send out one tweet and expect tons of engagement. Create a schedule based specifically around your new content, thinking about your buyer personas and the best times to post to maximise engagement.

• Tailor your message across different platforms, as people interact differently with each one – for example, tweets with images get as much as 150% more retweets than those without. Pin your post and put it in your profile to make it the first thing someone sees when they visit your social pages.

• Use your pre-existing email database to shout out about your new piece of content. If they're already on your mailing list then they've got an interest in what you've got to say, meaning they're likely to engage. If you can, segment your marketing lists to encourage an even higher CTR.
• Use pop-ups and leadflows to promote the piece on your website, ideally placed on pages that are relevant to the focus of the piece.

• Utilise guest posts and link-building to push your content out to publications with similar content, allowing you to tap into new audiences that will have similar interests.
• Put together a paid advertising strategy to promote your long-form content. Focus on the most logical social media platforms and create targeted audiences based on customer personas to tailor demographics, data and interests, etc. This helps ensure your ad is only shown to the people most likely to click and share your content.

Now you know how to make your long-form content work harder, why not finetune your strategy with our guide Quick Wins: Tips to Power Up Your Digital Marketing Strategy?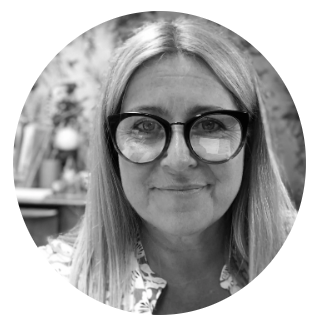 Pippa Adams, CEO