Since the implementation of the highly anticipated GDPR, many of you may have been left scratching your head over the burning question, how can you prospect without breaking the law?
While this is a relatively healthy question to ask yourself, it does hold a slight dose of unnecessary paranoia.
In reality, GDPR establishes law to the things we know we shouldn't be doing with data anyway. It adds accountability and consolidates the notion – as so eloquently put by Prodo's Director of Strategy – "don't be a d*ck with data". Moreover, the benefits of GDPR not only extend to streamlining your database and isolating higher quality leads, but can actually give you that push you need to make sure your marketing processes truly provide value to your prospects.
GDPR makes you think smarter, not harder, which in turn, increases the efficacy of all your marketing activities.
So how can you generate high quality, opted-in leads post-GDPR?
So after reading all this "GDPR is great" spiel, you now might want to know more about the intricacies of what you can do now to generate high quality, opted-in leads post-GDPR.
If the answer is an unequivocal 'yes' then, fear no more, we're going to provide you with honest, actionable tips for you to generate better leads in a data-policed world.
Turn your website into a lead gen machine
Despite the evolution of social, websites are still one of the places to capture new leads.
However, if you're using web forms to capture contact information then now might be the time to revise them. This is because GDPR requires you to legally justify the personal data you capture from website visitors.
So, what does this mean? Simply put, it means you should only be asking for the information you need, instead of the information you would like to have. And while asking for the size of personal income, specific job role and date of birth will help you profile and segment the leads you get, you need to make sure that you can prove your justification for asking for it.
If you can't justify the additional information, you're going to have to just concentrate on asking for name, company and business email address.
On this note, other good practice for forms on your website includes:
• A "what's this for?" information pop-up icon, clearly detailing how you use their data and for what purpose
• T&Cs and a privacy policy which is written in clear and understandable terms
• An unambiguous, unticked checkbox, confirming that you explicitly understand what you're opting in or out of
Produce good quality, high value content
To generate high-quality, opted-in leads in a GDPR world, make sure your website is flooded with high value content that offers a solution to the pain points of your prospects with gated offers such as:
• Ebooks and white papers
• Case studies
• Quizzes
• Opt-into webinars or social live events
• Cost calculators or interactive elements
This list is by no means exhaustive; basically, you want to create content of value, using an inbound marketing approach, so prospects are happy to give over their data.
Social sell!
Social selling sounds like another marketing buzzword, and you're not far wrong. In truth, we've been social selling in a basic form in our personal lives for a fair few years; ever sold gig tickets on Twitter, clothes on Instagram? Thought so!
However, interestingly data suggests that only 1 in 4 sales reps use social selling.
While so many are sleeping on social selling, those who are more savvy are reaping the benefits of connecting with prospects earlier in the sales cycle.
Overall, social selling is a nice way around connecting with prospects – relatively 'outboundy', as GDPR doesn't prevent you from finding and connecting with potential customers on social media. Whether you connect with customers online and ask for recommendations or decide to reach out to new prospects directly, GDPR permits you to use social media as part of your overall sales strategy.
If you use LinkedIn or any other social network for businesses, this is the type of approach you want to be taking each time you send out a connection request to initiate the conversation:
LinkedIn connection request template
As soon as you've fired out a few connection requests and they've been accepted, you can reach out to these prospects with the aim to acquire the consent needed to nurture and sell to them.
A big reminder here is that, providing value before asking for something is still good form in the world of social media. Spamming your contacts is a no-go, and will only reflect badly on both your brand and personal image.
If you're a silver-tongued devil and you've moved the conversation away from social media, you will need to make sure that there is a legitimate interest in contacting your new prospects via phone or email. The best way to do this is like any other means, by gaining their consent first!
Network, network, network
While in recent years the emphasis has shifted to online activity, networking at conferences and events is still a great place to meet new customers.
So you go to loads of conferences and events, exchange a load of business cards, pump that data into your CRM, start churning out a load of marketing emails and you're laughing, right? WRONG!
While you can exchange and store business card information, you cannot use their email address for marketing purposes, unless you have their consent and they have opted-in to receive marketing emails.
However, you can send one-to-one emails and follow up with prospects who have given you their business card, since a legitimate interest has been established. So, keep networking, you'll be amazed by the amount of leads you generate through natural, non-intrusive relationship building.
GDPR, for better or for worse?
GDPR is for the better.
Instead of trying to force the sell to new prospects that are not ready to buy, GDPR forces you to place emphasis on building relationships and selling to people that actually want to hear from you. Thanks to GDPR, you're dealing with prospects that are much more engaged and ready to buy.
Actually, it's in this regulation where the beautiful GDPR paradox lies: higher regulation on the way you process and hold data liberates the time and resource of your sales team, meaning more hits.
In other words, the contacts in your new GDPR-compliant database are going to consist of high-quality leads who actually want to engage with your business. Therefore, you're essentially refining your pool of leads so you can do more with 'a little' as opposed to a little with a lot.
Remember, GDPR isn't about limiting the way you prospect and generate new business. In fact, by complying with GDPR, you and your sales team will quickly meet your sales KPIs, generate higher quality leads, reach more engaged prospects and ultimately achieve higher close rates.
Ready to change how you sell? It's time download our guide: Unifying Sales & Marketing for Explosive Revenue Growth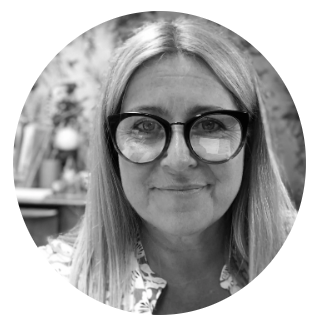 Pippa Adams, CEO