In today's purchasing world, getting the buying experience right is the key to success. Firstly, it's important to note that in recent years, the buying process has often relied on the feelings of the buyer and creating the best experience for them.
Thinking about what's different from buying online compared to buying in-store, interaction is a point of focus. Whether it be asking for advice or for general help, having that easy point of contact makes the buyer's experience smoother, enabling them to get a quick response. This interaction is what helps form long-lasting relationships with customers, building trust and increasing the likelihood of them returning in future.
So, how can we create a more human buying experience online?
Start conversations
You probably know by now that you don't have to be stood in front of anyone to have a conversation. We use a range of instant messaging platforms everyday to speak to our family, friends and colleagues, so why shouldn't we use this with our prospective customers?
Real-time conversations are much more human-like than email, and with advanced technology, they can be implemented into the buyer's online experience, seamlessly adding that personal touch.
Introduce new technology
Chatbots give businesses the opportunity to create this conversational relationship between them and the consumer with intelligent routing and responses. This technology enables chatbots to answer basic questions and then direct these leads to suitable reps at any time.
As well as being able to receive real-time responses and operate 24/7, chatbots also have the ability to schedule demos or appointments, whether your reps are online or not, showing available times from the rep's calendar. Once the customer has selected a time, invites are sent to both sides.
Be convenient
With the features of this technology, your business becomes a convenient option for your prospects. They can come to you when they're ready, on their terms, at any time. Whether that be during working hours, over the weekend or during the middle of the night, they can rely on your business to respond there and then, human or chatbot.
Convenience is key to a happy customer - who doesn't like things made simple and easy? With today's technology, we are able to buy pretty much anything without leaving the house, all for the customer's convenience. Think: the easier the buying process is, the higher the conversion rate.
Get personal
Create a personal experience for your customers. We're not simply talking about adding their name to an email, we're talking about looking at past behaviour alongside other contextual information to gain a better understanding of the buyer's motivations.
This allows you to learn their needs and meet them before the customer has realised what their needs even are. This personal approach helps you keep your content relevant, allowing you to produce blogs and offerings that educate and entertain your readers.
In order to have access to your customers' information, you have to earn their trust, and all the above help to gain that. When faced with a buying decision, customers naturally tend to seek advice from others to ensure the best decision is made: by providing a more human experience throughout your marketing efforts, you bridge this gap and help channel your customer towards choosing your business offering.
To find out more about conversational marketing and specifically conversational sales and selling, download our ultimate guide below...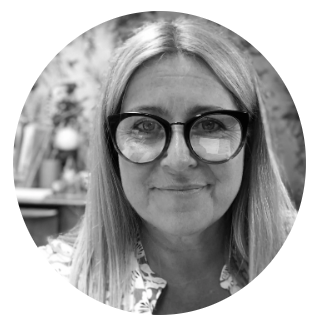 Pippa Adams, CEO